The question of the additional cost of the AM5 platform is on everyone's lips as the overbidding surrounds the price of motherboards.
Like all motherboard manufacturers, MSI could of course neither miss the release of AMD's AM5 platform nor do without models with the B650/B650E chipset duo.
Motherboards under 250 euros…
While our tests of the Ryzen 7 7700X and Ryzen 9 7950X underline the quality of these processors, the AM5 platform suffers from a notable defect: the additional cost generated by the change of RAM motherboard, the switch to DDR5 requires.
If DDR5 tends to drop, it is currently impossible to afford an X670/X670E motherboard for less than 330 euros, and again, these are the most basic models, not really related to new platform hardware.
To build a more affordable configuration, many users were counting on the B650/B650E chipsets, which are scheduled for release later this month. Alas, the announcement of the N7 B650E signed NZXT showered many hopes.
Very pretty and rather well equipped, the motherboard will actually cost more than 400 euros: 429.99 euros to be exact. A price which, a few years ago, would have made it possible to obtain a card with the latest fashionable chipset.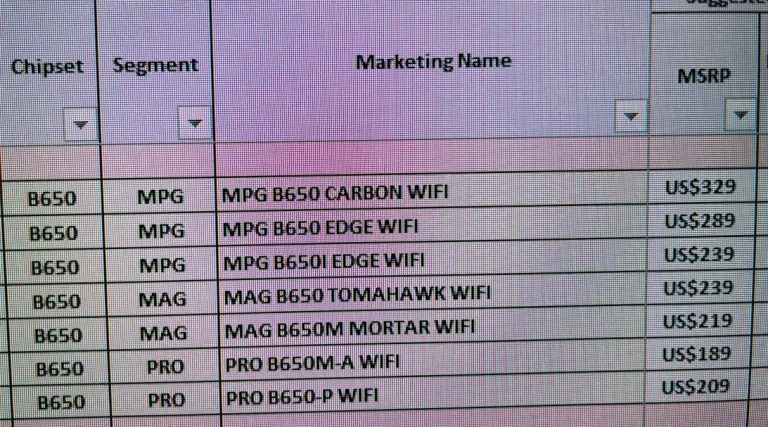 Fortunately, a leak paves the way for more "reasonable" rates. To believe VideocardzMSI B650 motherboards should start at 189 dollars, which should be more or less 220-230 euros on our side of the Atlantic for the MSI PRO B650M-A WIFI.
It will be a relatively modest card, but as its name suggests, it will integrate Wi-Fi. It should also have several heatsinks for the M.2 ports and buttons for updating the BIOS, but only PCIe 4.0 for expansion ports and M.2.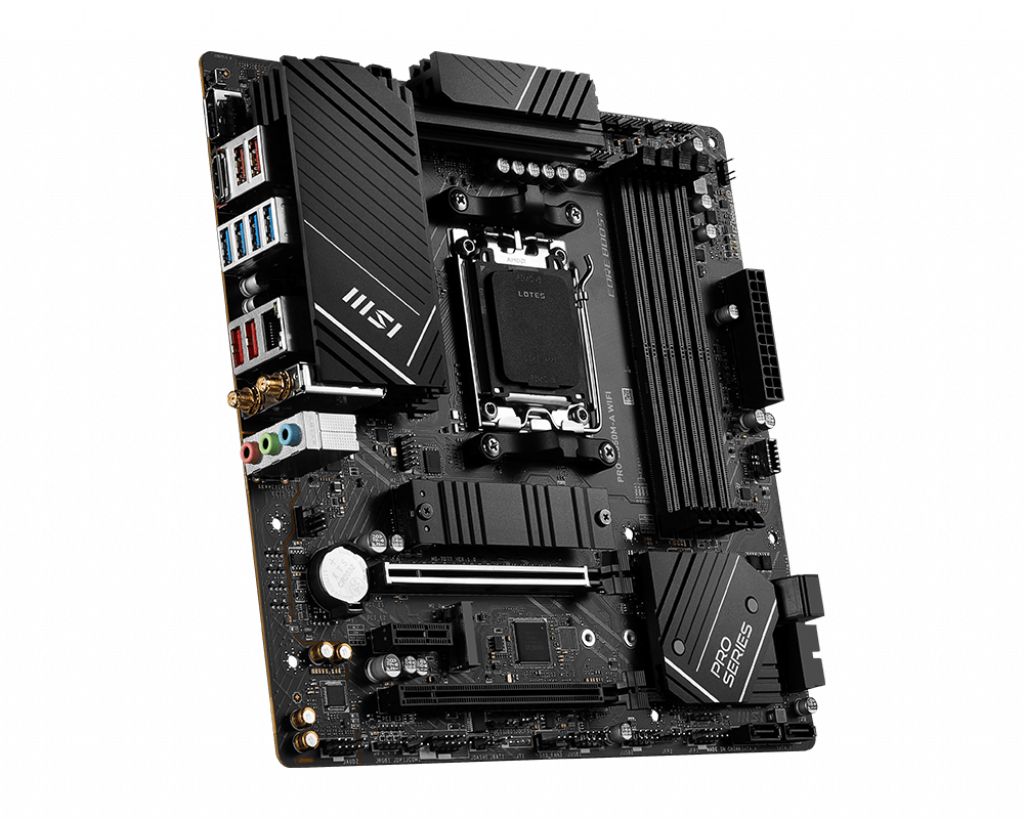 On the graphics card side, this limitation is not surprising since the motherboard is based on the B650 chipset. It is also surprising to see that MSI seems to have no B650E motherboard at the moment. In addition, we are also surprised to see that no M.2 is in PCIe 5.0: the B650 nevertheless allows such a standard for storage.
We are still waiting for the B650/B650E motherboard combining correct price and advanced features. ASrock? ASUS? Gigabyte? If you can hear us…
Motherboard

PC components

MSI

Computer science