This electric bike signed Acer is doped with artificial intelligence
The Taiwanese company Acer, generally known for its PCs, laptops and accessories, presents the ebii, a bike designed for cities, with artificial intelligence functions.
Acer has launched an in-house developed smart e-bike, the Acer ebii, featuring Acer's ebiiAssist artificial intelligence technology to enhance the driving experience. It is a model suitable for the city, with a belt drive, a weight of 16 kg, a maximum speed of 25 km/ha single side fork and a highly efficient 250/350 W motor with 48 V CAN bus and 40 Nm torque.
Acer announces a range of 110 km for a charge of 2.5 hours, although this autonomy obviously varies according to factors such as the weight of the cyclist, the terrain and the temperature. Acer also advertises a few unique features that make it stand out.
Read also – Electric bike: how to receive €4,000 in aid thanks to the conversion bonus
Acer's electric bike is smarter than its competitors
First of all, the integrated artificial intelligence is able to evaluate the slope and the pedaling speed, so that as the rider climbs a hill, the bike adjusts the drivetrain to achieve the desired electric assist. The bike can also rely on collision sensors that warn the cyclist of the presence of oncoming cars or objectswhich is probably an industry first.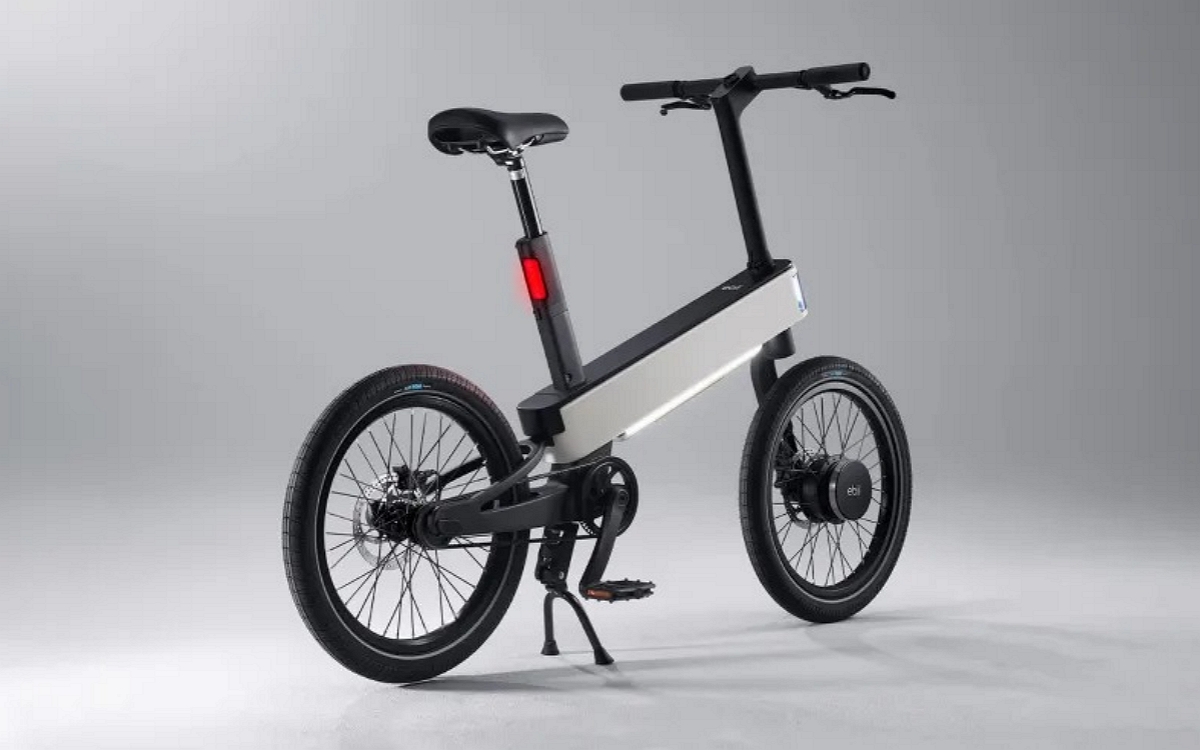 On the software side, it should also be noted that the ebiiGO application allows the cyclist to configure their preferred riding settings, to lock and unlock the integrated security of their bike by pressing a button and to follow or plan their outings. In fact, the bike automatically locks when its owner moves away from a certain distance, convenient. The bike is even equipped with anti-theft alarm, an essential addition for this type of device. However, the app is mostly where you'll go to see your bike's battery level, for example, and have recommended routes offered.
Note thatAcer has not yet revealed the price of the machine, which could be good or bad news. It is difficult to make an estimate at the moment, because the prices of electric bikes vary enormously. If you don't know which model to choose, you can consult our guide to the best electric bikes of 2023.