Find out which Lost cast member is Tom Cruise's direct cousin. Hint: he is not a member of Oceanic Flight 815!
All Losties remember Ethan Rom, more classically called "Ethan" in Lost, a member of the "Others" faction, in which he officiates as a doctor and surgeon. He's the one who abducts Claire from Oceanic Flight 815 while she's pregnant, and for onlookers, Ethan is the first face of "Evil" on the island, before much more makes its appearance.
During the series, we learn that Ethan is the son of Amy and Horace Goodspeed and that like Ben, he grew up on the island within the DHARMA Initiative. He is killed by Charlie after kidnapping Claire to treat her from episode 15 of season 1. The character reappears seven times afterwards, mostly in flashbacks, for a total of 11 episodes which were enough to make him unforgettable.
This striking face is that of comedian William Mapother. As soon as he appeared in the series in 2004, the cinema began to fight for him, and he appeared in The Zodiac, The Grudge and The Lords of Dogtown. A glory however short-lived, since it falls in 2006. What you may not know is his relationship with another actor, Tom Cruise.
Indeed, William Mapother's father, William R. Mapother Sr, is the brother of Thomas Cruise Mapother III, who is the father of the Mission: Impossible star, whose full name is Thomas Cruise Mapother IV. You follow ?
The two cousins ​​appeared together on screen five times. Initially, William was Tom's "production assistant" on Cocktail, Rain Man and Born on the 4th of July (in which he made a cameo as a soldier). We find him twice in the credits of Mission: Impossible 2: as an actor and "special consultant", whatever that means here. He can also be seen briefly in Magnolia, Vanilla Sky and Minority Report (as a hotel concierge).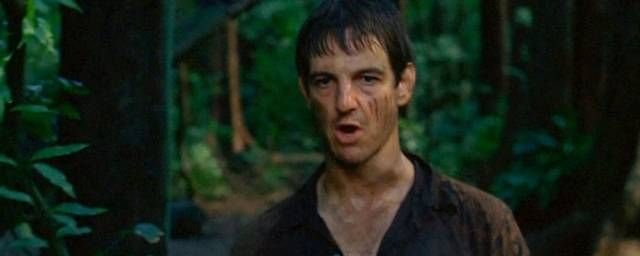 Since Lost, the two cousins ​​have not met on a set. William leads his own boat and we could see him playing an important role in the sports film Underdogs or the horror film The Atticus Project, and signing appearances in Jobs, I Origins or Hacker. However, he will have the opportunity to shine in the unknown Another Earth (2011) and Hurt (2009).
In recent years, we find him more regularly on television, for a few episodes of Mentalist, Minority Report, Powers, Mac Gyver, Justified or Lethal Weapon. He has just written a screenplay for the first time, On Sacred Ground, a drama about the construction of a pipeline through an Indian reservation.
Top Gun: Maverick is still playing in theaters, starring Tom Cruise: