There are versions of the PS5 that you will never have like this one that a YouTuber was able to recover and which is subject to a lot of speculation. Explanations.
A YouTuber by the name of Macho Nacho Productions, a specialist in breaking down retro consoles but not only, has just got his hands on a PlayStation 5 in its development kit version. The very one that often attracts covetousness a few months before the release date of a console in its final version. A PS5 that makes you dream?
A version of the PS5 that works halfway
As you can see in the video above this news, the presentation in question gives us a closer look at its design and its unique entries. Obviously, only developers can normally have access to it and ordinary mortals will never have the opportunity to own one.
Despite the interesting side of this version, this PS5 development kit does not seem to have been activated, so the YouTuber can only display a very basic menu system and cannot start anything more. Sony and other manufacturers like Microsoft have always been very tight-lipped about their development consoles, which are generally not allowed to leave studio premises or be photographed. Even if sometimes we have a good surprise like a console kit for sale on eBay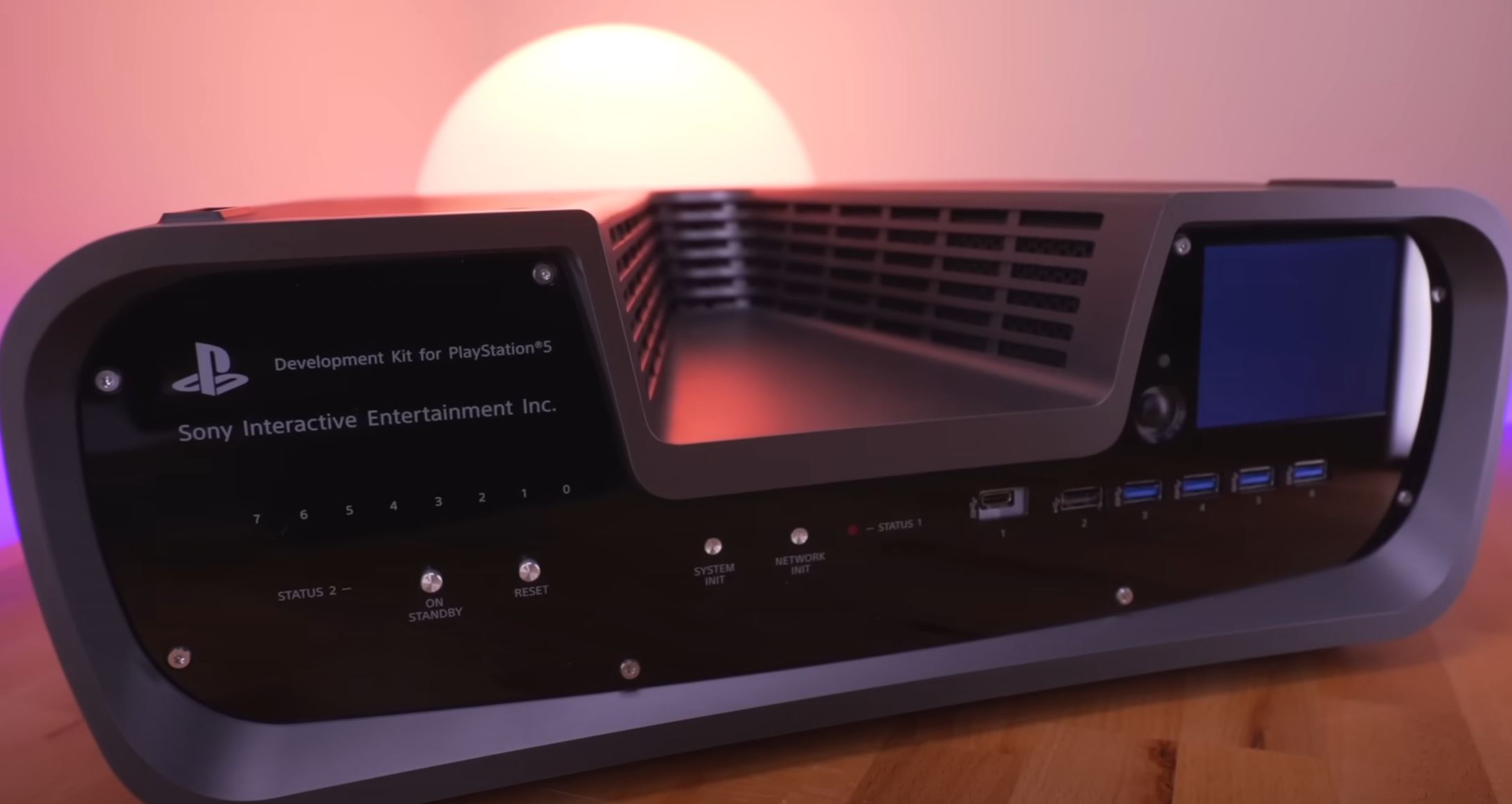 Note the number of USB ports but also the very particular shape of the console. It's pretty crazy to think that it's this same version of the kit that could give birth to masterpieces like God of War Ragnarok or even soon big AAA games like Marvel's Spider-Man 2.