Ukrainian forces have launched a drone attack on Kursk air base in Russia. Russian Telegram channels report raids by kamikaze drones made of cardboard.
Pro-Russian Telegram channels report on August 27, 2023 that Ukrainian cardboard combat drones attacked Kursk airport, where fighter jets were located. These devices, made in Australia by the SYPAQ company, were supplied to Ukraine last spring and are said to begin use at the front. The fuselage of the Corvo PPDS model is made of cardboard and foam, and has a range of 120 km. Enough to reach the city of Kursk, located about a hundred kilometers from the Ukrainian border.
A combat drone with a good price-performance ratio
The drones can carry up to 5 kg of explosive charge and would therefore have been used as suicide devices against Russian infrastructure. The Russian Defense Ministry said its forces shot down two drones overnight in the Bryansk and Kursk regions. Ukrainian counterintelligence told reporters from Ukrayinska Pravda that they launched 16 drones, 13 could have hit their target. The actual damage was not specified, either by the Russian or Ukrainian army.
Only Russian Telegram channels report an attack with cardboard drones. One of them says: The main feature of this drone is its versatility and disposable nature, as it is almost entirely made of wax-impregnated paper and rubber bands, which makes it almost invisible to radar. Debris of these famous models have already recently been found on the front.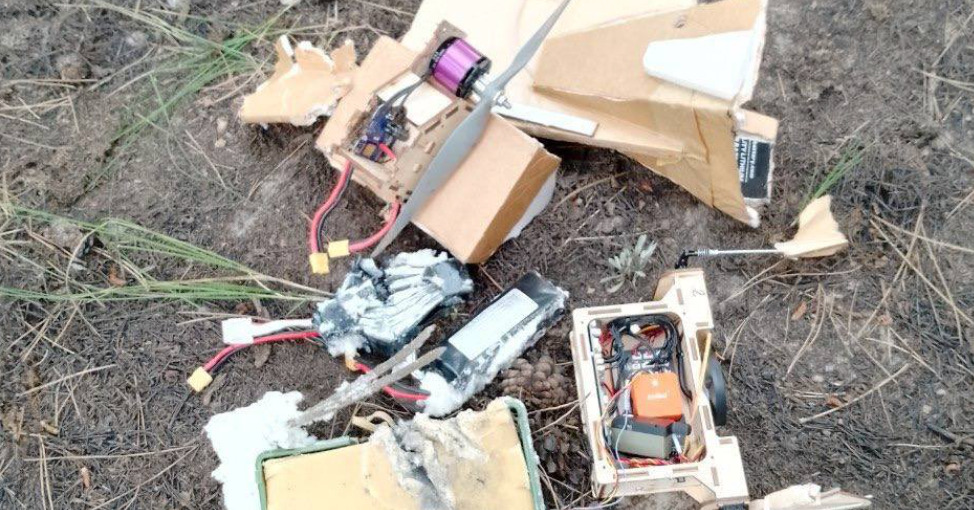 These "low-cost" devices can be profitable to damage much more expensive equipment such as radars or planes on the tarmac. However, weather conditions can disrupt its flight.
---
If you liked this article, you will like the following ones: do not miss them by subscribing to Numerama on Google News.