"Unbearable": this film prohibited for children under 16 shocked even its producer
Find out which feature film banned for those under 16 with warning traumatized viewers in 2008, and even its producer!
Do you know Martyrs by Pascal Laugier? This 16+ movie with a warning might not have been released as it was due to its trying nature in so many ways.
The content of the film is sometimes so difficult that its own producer, Richard Grandpierre, had judged the scenario "intolerable" before finally enjoying it to the point of financing it.
We are at the beginning of the 1970s when Lucie, 10 years old, is the victim of a kidnapping and aggressions which make her mute. Fifteen years later, she finds one of her executioners and executes him. Consumed by the guilt of having fled alone as a child, abandoning another girl who was also held against her will, Lucie slits her throat. Her friend Anna is then kidnapped by a sect adept at torture…
Some time before its theatrical release, Martyrs was initially banned for those under 18 by the Film Classification Commission. A decision obviously reducing the chances of success of the feature film at the box office, since only adults can go there, and the number of theaters hosting "18+" films is extremely limited.
It was only after a meeting between the director Pascal Laugier and the Minister of Culture Christine Albanel that the film was seen again by the Commission. This time, she credits Martyrs with her final ranking: a ban on under-16s, along with the warning: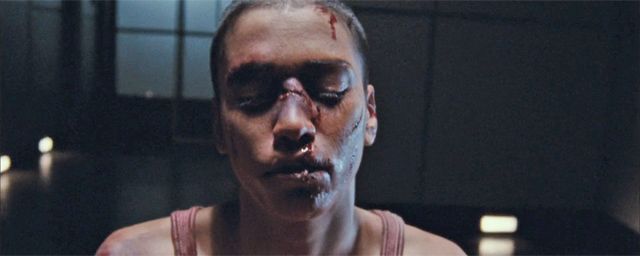 "This film inflicts extremely trying images exposing the torture of a young woman. Its vision as its interpretation require spectators prepared and distanced."
Judge "unhealthy", "unsustainable" or "brutal" by the spectators of AlloCiné, Martyrs and its violence will traumatize more than 90,000 spectators when it is released on the screens.