Back on Prime Video with a season 2, the unique animated series Undone reveals behind the scenes of its production with its team.
Acclaimed from the release of the first season, Undone has won over audiences and critics alike. With its brilliant use of rotoscoping (an animation technique that turns real-world footage into animation), the series builds on the work of its actors while exploiting the myriad possibilities offered by animation.
The result is a hybrid product shaping space and time at will to convey a fascinating message on the imperfection of human beings through the quest for identity of its main character Alma. Meeting with director Hisko Hulsing, actors Constance Marie (Camila Diaz), Angelique Cabral (Becca Diaz) and showrunners Raphael Bob-Waksberg and Kate Purdy.
AlloCiné: Hisko, how did you get involved in this project?
Hisko Hulsing: I want to emphasize that this is not my idea, I did not write this series. I'm just the director and the designer. I did everything in my life before: storyboarding, animation, sometimes I even wrote music for my productions. One of the producers, Noel Bright, approached me with the idea for the Undone series created by Kate Purdy and Raphael Bob-Waksberg.
Reading this project I couldn't help laughing and crying, page after page. I found this series so rich in themes relating to psychology, mental illnesses and many other intriguing subjects such as the perception of life. I liked this ambiguity between dream and reality. I believe that we all create stories in our heads, even if we are not schizophrenic. This series shows how reality is sometimes very strange.
This is the second season of this series. How is it different from the first?
Hisko Hulsing: I think this season is more grounded in reality, without revealing it too much. She talks about the traumas that are passed on from one generation to the next. It's a look at the past to try to determine what began to drift, to no longer work. And this, in order to better understand what stimulates, what motivates the character of Alma Diaz.
She tries to drag Becca into her quest. What emerges from this series is that, what you do to change the course of your life causes unpredictable tragedies. Our protagonists seem to have superpowers but they are not superheroes. Everyone in this family has weaknesses like everyone else in this world. So it's a study of the consequences of your actions. Sometimes in life, you can't always solve everything.
Kate Purdy: I think this time we spend more time exploring notions of time and space. As Hisko pointed out, it's also a study in generational trauma. It's amazing how the past defines our present and how it helps us better understand who we are and where we fit into this world.
Everyone has a different perception of reality, and reality is, arguably, the sum of all these perceptions. It's like a conversation where ultimately no one has the ultimate truth of reality. All is relative. Reality reveals itself to us when all our truths meet for a dialogue, in harmony, with each one of us.
Raphael Bob-Waksberg: I think we come out different after watching our series. This is bound to change your perception of reality, of your reality. Otherwise, what was different for us, in terms of the production of this season, was the challenge of the pandemic. It forced us to be even more creative.
Constance Mary: What's new is that we're going deeper into our characters' pasts to better understand where they come from, who they are, and what motivates them in this new season. It is also a look at the impact of psychological suffering which affects each generation that experiences it in a different way.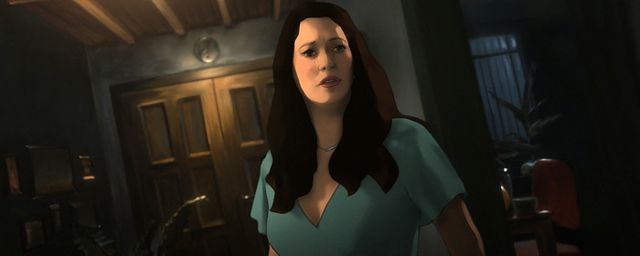 Angelique Cabral: As for me, I'm learning to live with my new superpowers and the secret of my past. She also has the power to time travel and she discovers how this can have an effect on a better understanding of the various family conflicts she faces. These are generational traumas and this has effects on our emotional relationships. How can we turn the page on this past that still haunts us?
Visually speaking, what's different this time around?
Hisko Hulsing: For me, it's a challenge to bring together the actors who are behind the animated scenes that I have to create to arrive at the final product. Last year I broke my left arm, luckily it's not the law that allows me to format this very complex animation.
What has changed is teamwork, which has become so efficient and effective. I always find a way to communicate to the rest of the artists what I have in mind so that we arrive at a consensual result. The fact that we each had to work in our own corner due to the Covid was also a different approach.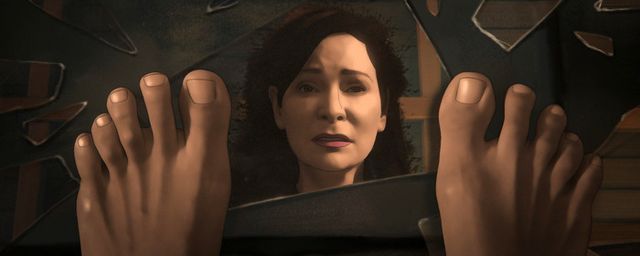 Constance Mary: It's such an innovative series in terms of animation that for us actresses, it was not always easy to fit into this complex filming process. We had to show great imagination to visualize in our heads the environment in which we pretend to evolve. You also have to trust the actor with whom you are interacting following this or that scene. It's not easy to play in a universe where there are neither sets nor props.
Angelique Cabral: However, what is liberating is that the post-production process will make you look like what the director has in mind. So you don't have to worry about your physical appearance and makeup. This lets you focus on what's written in the script and your acting performance. We had no idea of ​​the end result. But I am blown away by what they managed to accomplish. Visually, this series is a creative feat.
What is the overall vision for this series, is it a trilogy?
Raphael Bob-Waksberg: Does life have an overall vision and a plan for the future? (laughs) No, we don't really have a perfect idea of ​​where we're going. We approach each season in a unique and independent way and we will see where all this takes us. What is certain is that there are still many things to explore with this series. In fact, our protagonists are leading us in a certain direction and we are ready to follow it.
Undone season 2 is available on Prime Video.