On the occasion of the release of "Violent Night", here are five things to know about this crazy action film with David Harbour.
Violent Night by Tommy Wirkola
With David Harbour, John Leguizamo, Alex Hassell…
What is it about ? On Christmas Eve, when a group of mercenaries break into the property of a wealthy family and take them hostage, they will have to face an adversary they did not expect: Santa Claus is in the place and he will show them that good old Saint Nicolas has more than one trick up his sleeve.
John Leguizamo in Die Hard 2 VS John Leguizamo in Violent Night
Note the presence of John Leguizamo, a face that could not be better known from American cinema, in the role of the villain. Funny anecdote: Violent Night has (among other things) for reference 58 minutes to live, second part of the cult action saga carried by Bruce Willis, in which Leguizamo played a small role (that of a mercenary, as in the long footage by Tommy Wirkola!).
Birth of the project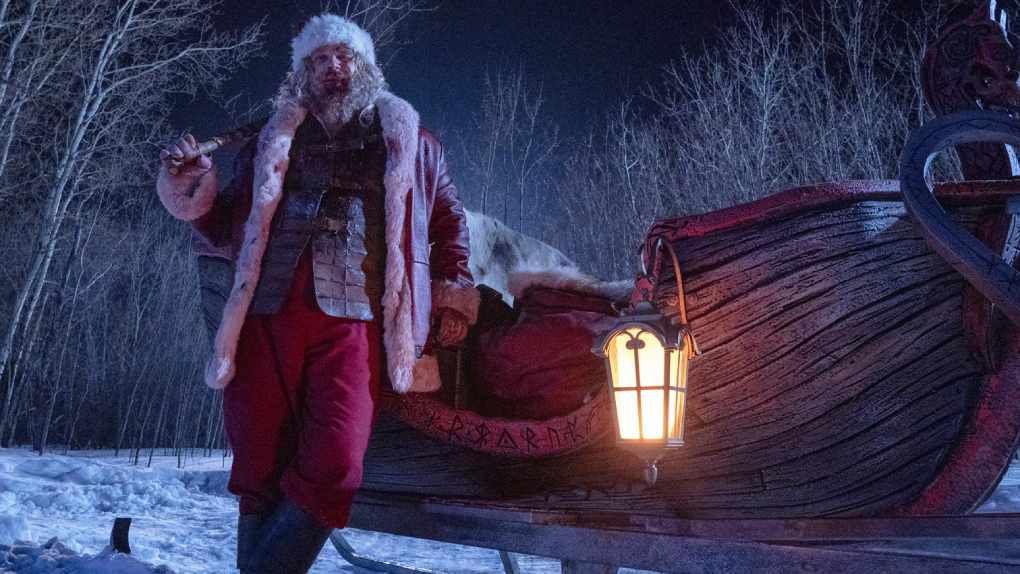 In 2021, producers at 87North (Bullet Train, Nobody) sent Tommy Wirkola the script for Violent Night, written by Patrick Casey and Josh Miller (Sonic). The director recalls: "I was immediately intrigued because they described the film to me as Die Hard with Santa Claus!"
"I was afraid that the film would be too much and completely crazy, but in fact everything is well balanced, whether it's action, humor and emotion. It's a film with a big heart , a family movie. I really wanted it to be a family Christmas movie as well as pure entertainment and an action movie."
The David Harbor Choice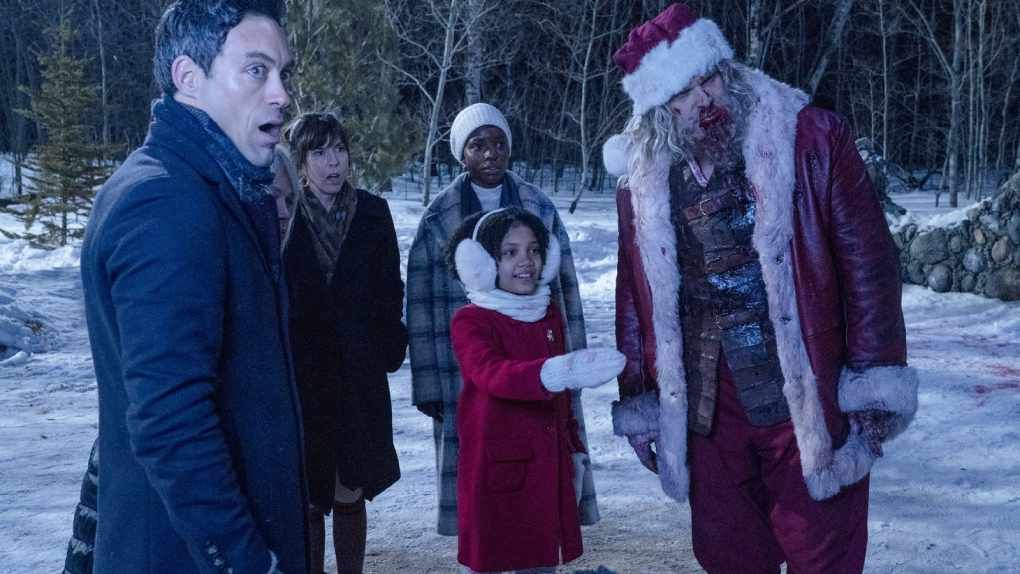 David Harbor plays Santa Claus. Tommy Wirkola justifies this choice: "A natural choice because he's the real Santa Claus! Look at his charisma, his physical strength and his sense of humor. He threw himself headlong into this film and he trained like never before to execute all the action scenes."
"At one point we see Santa Claus putting a grenade in a bad guy's pants. This is part of a big action scene where Santa Claus is fighting against more than 25 mercenaries with explosions and stunts in all the senses." (comment collected by Emmanuel Itier)
Shooting and sets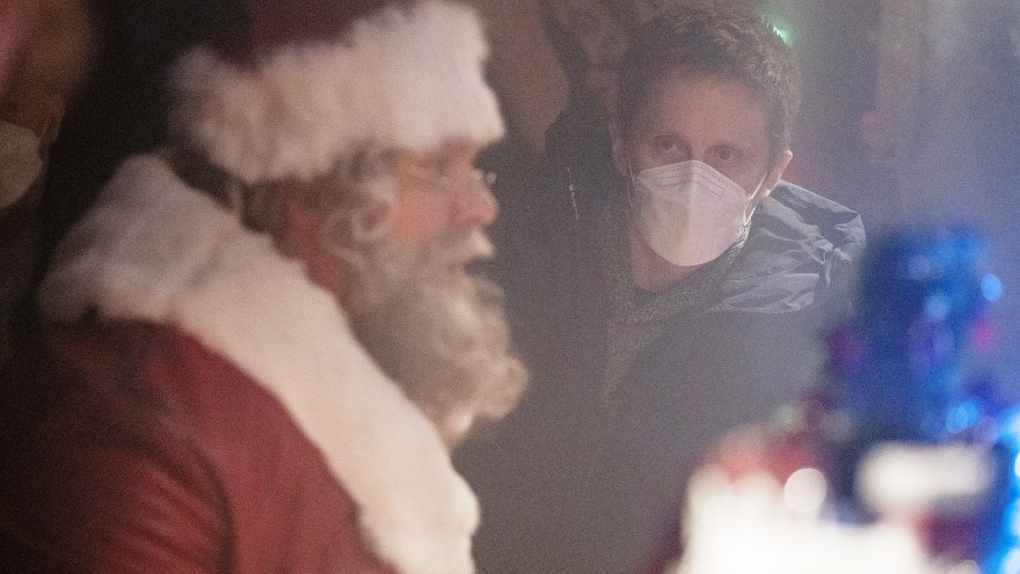 Violent Night was filmed in Winnipeg, the capital of the province of Manitoba, in south central Canada. Filming was to start just after Christmas 2021, to take advantage of the snow conditions necessary for outdoor sequences…
But the team quickly realized that the violent cold in Winnipeg (with temperatures dropping to -40°!) made outdoor shots impossible. She had to wait until March to start filming.
Training the hard way!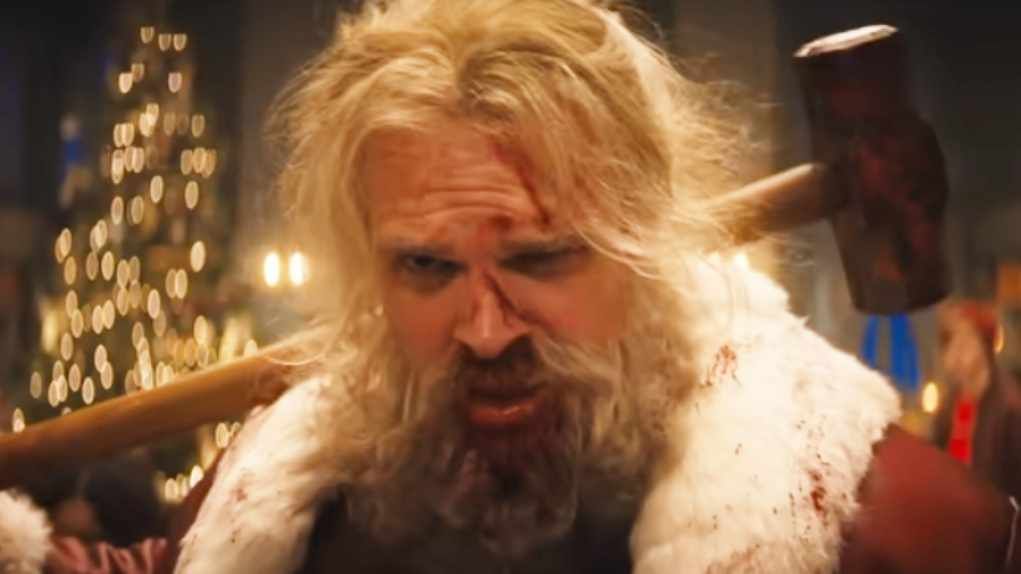 David Harbour, who lost 34 pounds for the fourth season of Stranger Things, has been training hard for the action scenes of Violent Night. The actor was supervised by a team of specialists from the 87North studio, which had already coached Charlize Theron for Atomic Blonde and Bob Odenkirk for Nobody.
In a recent interview with The Hollywood Reporter, David Harbor clarified: "It's by far the toughest physical role I've done in my entire life. We started training in early December 2021, and I felt an exhaustion like I've never felt in my entire life. life. My legs were shaking, I was going to bed at 5:30 p.m. from exhaustion."