HUAWEI

With the Huawei Watch GT Runner, the Chinese manufacturer presents a smartwatch that is specifically aimed at runners and is intended to improve your training.
Huawei has introduced a new smartwatch for athletes.
The Huawei Watch GT Runner is mainly aimed at runners.
With the right app, it combines a running trainer, health check and the most basic everyday functions.
In addition to the P50 Pro and P50 Pocket, Huawei has also introduced a new smartwatch with the Huawei Watch GT Runner. In contrast to the models already available, such as the Watch 3, this watch is intended less for lifestyle and more for athletes. Runners in particular will be happy about the presets.
Because the Huawei Watch GT Runner is designed for running training in combination with the matching TruSeen 5.0 app. According to the manufacturer, the individual training plan for every performance level can be defined via body data. On the watch and on the app, users are then accompanied with instructions and tips during training.
Compact watch with health check

The smartwatch should be as inconspicuous as possible for the runner. The watch measures 46 millimeters in diameter, features a ceramic top and bottom, and features a titanium crown. With a weight of 38.5 grams without the bracelet, it should also be as light as possible.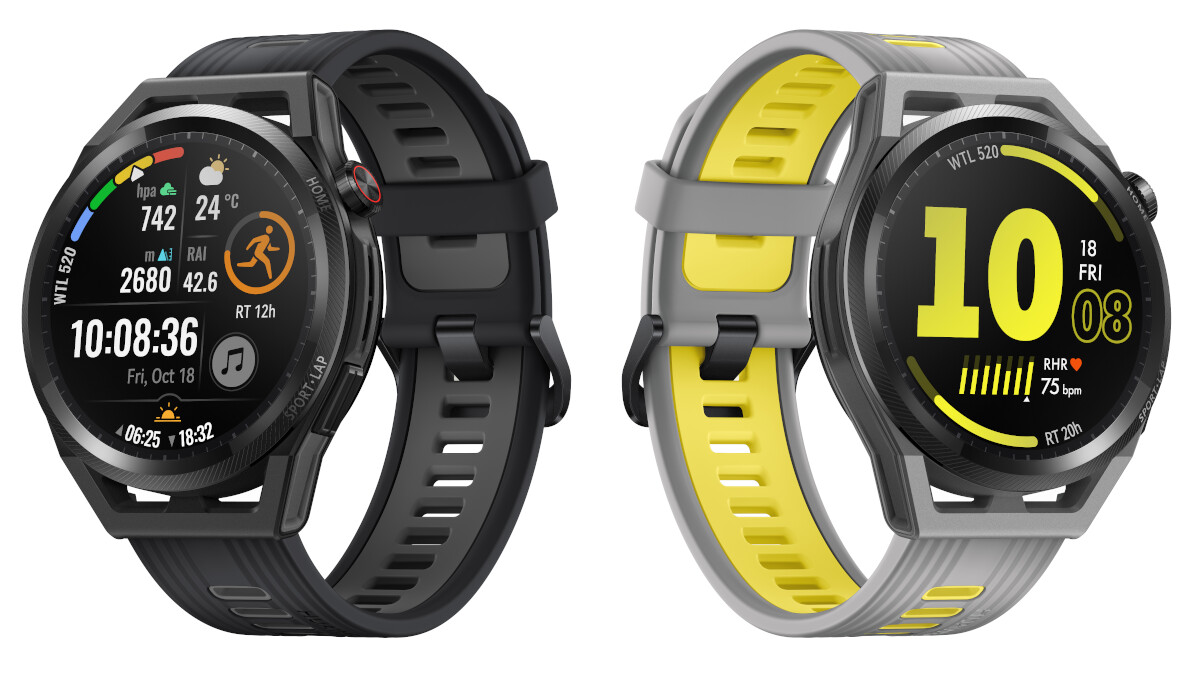 The integrated sensors provide comprehensive information about the state of health. These include heart rate, stress level, sleep and blood oxygen saturation. The clock and app keep an eye on the values ​​and warn of unusual deviations.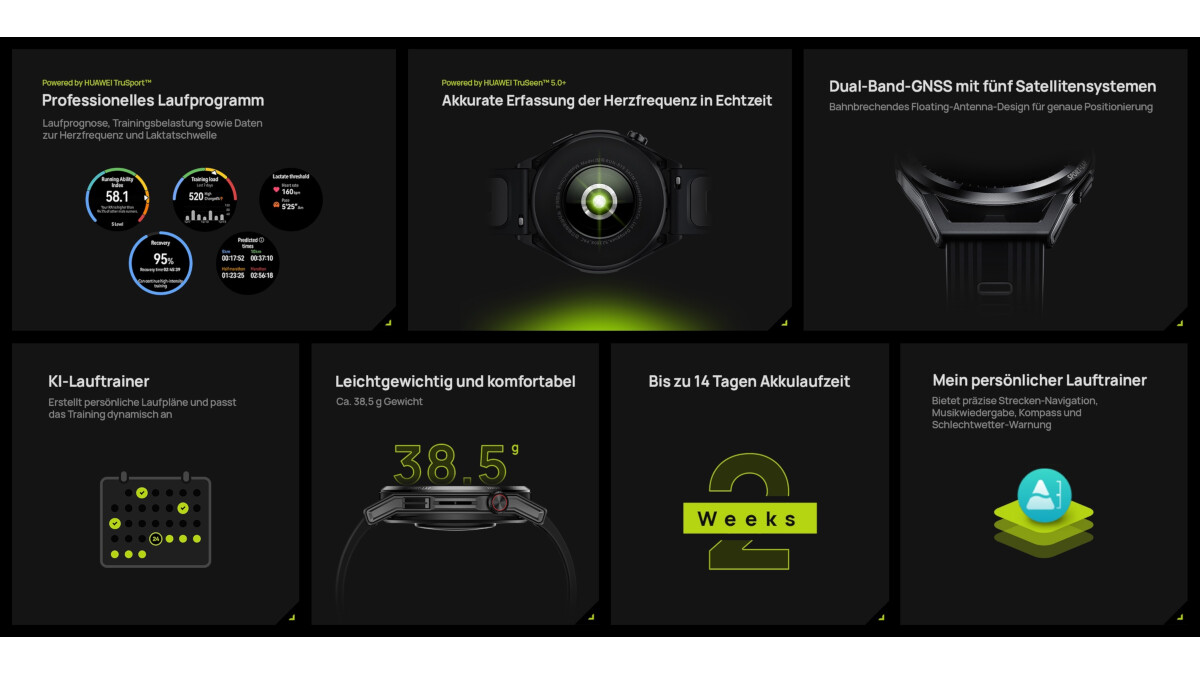 Huawei makes it clear that the Watch GT Runner is a sports item. The equipment of the everyday apps looks correspondingly rudimentary on paper. Apart from answering calls, reading notifications and controlling the music app, no other conveniences are planned.
price and availability

The Huawei Watch GT Runner will be available in stores from January 26th at a recommended retail price (RRP) of 299 euros. It is only available in one size, but in two color versions (black and gray).
at Huawei Buy the Watch GT Runner.*
advertisement
However, there is an early bird special offer in Huawei's official online shop: If you buy the watch there by February 13, you can get the Huawei FreeBuds 4i, 12 months of Adidas Runtastic Premium and an additional bracelet as a bonus. You can find out more on the linked campaign page.
" Tip: The best VPN providers for more security and privacy
Don't miss anything with the NETWORK-Newsletter
Every Friday: The most informative and entertaining summary from the world of technology!