2021 was a strange year in many ways. But forget what happened in the world. Forget about local politics, forget about the pandemic – now this is the really important news: news about video games.
"Fortnite" became one of the most surreal experiences to play for free, gamers have fallen for an incredibly tall vampire in disturbing ways, and "The Matrix Online" could have more influence on the new movie "Matrix Resurrections" than "Reloaded" "or" Revolutions "ever could. That's just the tip of the iceberg when it comes to the weirdest gaming news of 2021 – all the other zesty details can be found in the breakdown below. Here are the top 10 weirdest video game news of 2021.
Ubisoft NFTs
Ubisoft enters the NFT market with NFTs (Non-Fungible Tokens) for "Ghost Recon: Breakpoint". Players can purchase unique cosmetics in the shooter, which they can then swap with other users. The system is currently being rolled out in a limited number of regions, but if it goes well, expect it to be rolled out worldwide – if legally possible – and then unfortunately integrated into other Ubisoft games as well. This is definitely another way to make games profitable, you have to give them that. For most gamers, NFTs still remain useless bells and whistles that tend towards fraud.
Everything in Fortnite
"Fortnite" has it all. Is everything. Does everything. You can play a battle royale in "Fortnite", you can play "Among Us" in "Fortnite", you can hang out with your friends dressed as Naruto or The Rock in "Fortnite" – the possibilities seem endless. Did you know that there was even a short Sonic game, "Sonic Origins", that was only playable in "Fortnite"? It's practically a stand-alone platform, which isn't exactly a good thing as a nightmare scenario about Epic Games and its metaverse points out.
PlayStation game in Xbox Game Pass
The battle for an exclusive game library continues, as evidenced by the fact that both Sony and Microsoft are eagerly buying up game studios to bolster their first-party offerings. Because of this, it was big news when the Sony San Diego-developed MLB: The Show 21 came out as a Game Pass launch title for Xbox consoles. It is believed that this was due to pressure from Major League Baseball, which in any case led to the largest ever release of an MLB game.
The GTA trilogy is broken
Grand Theft Auto: The Trilogy – The Definitive Edition brought the PS2 trio of GTA games to modern platforms and was a disaster for several reasons. The stylistic changes were already controversial in the first screenshots, but upon publication it quickly became clear that not everything had turned for the better. The weather was going crazy, bridges were invisible, the physics didn't make sense, the character models had twisted limbs or grotesque proportions – the list of problems was long.
On top of that, the port was based on the cell phone versions of the games that were already known to have problems, and much of the beloved music was removed. Oh, and Rockstar's PC launcher went down for several days after it was released, making all Rockstar games unplayable on PC. It was the most controversial release since Cyberpunk 2077 and not a good idea for games that are nearly two decades old.
No sequel for Days Gone because of stingy gamers
John Garvin, co-director of Days Gone and a former employee of Bend Studios, spoke in a video on David Jaffe's YouTube channel and shared his thoughts on Days Gone 2, which received no go-ahead from Sony and never went into production. "You shouldn't complain if a game doesn't get a sequel if it wasn't supported when it was launched," Garvin told Jaffe. He let go of a few swear words and said, "If you love a game, please buy it at full price." Calm down, john. Your protagonist's name was "Deek".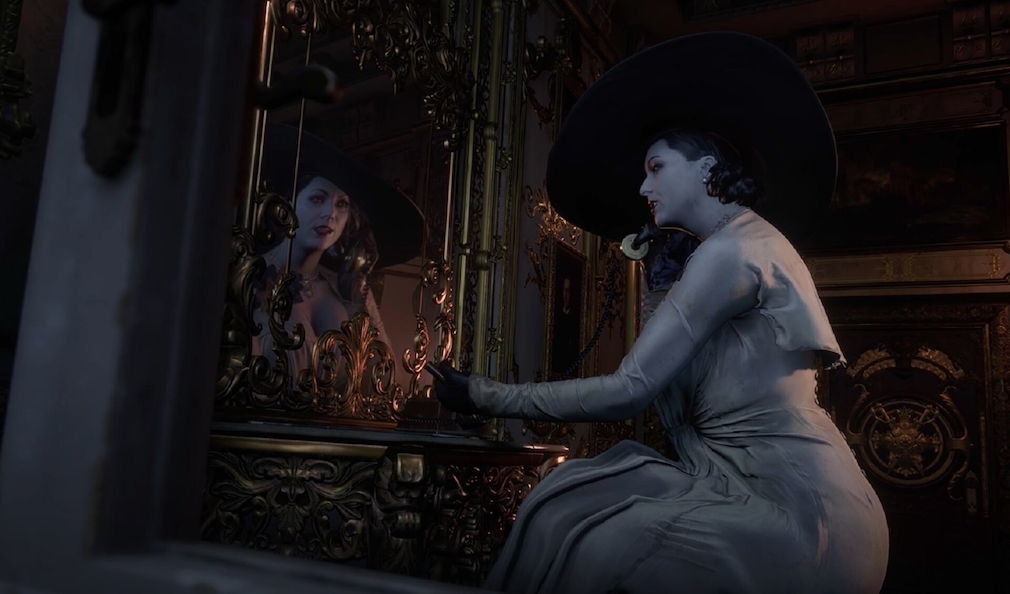 The popularity of Lady Dimitrescu
Alcina Dimitrescu from "Resident Evil Village" is supposed to be more imposing than seductive, but the fan base perceived something different when they saw the vampire and her daughters for the first time. Memes quickly appeared on all social media platforms and the internet collective decided that Lady Dimitrescu's new name was "Mami". Then the mods came and replaced them with Thomas, the locomotive.
Doja Cat loves Final Fantasy XIV
Celebrities also play video games. So sometimes they're just like normal people and all. In November 2021, Amala Ratna Zandile Dlamini, better known as Doja Cat, tweeted that she was playing one of the world's most popular games, Final Fantasy XIV. The new expansion, "Endwalker", has just been released, and Doja Cat has of course jumped into the hype and joined the queues alongside all mere mortals. Down to earth.
Morpheus died on Matrix Online
Laurence Fishburne will not resume his role as the iconic Morpheus in "The Matrix Resurrections". After all, Morpheus is canonically dead. You may well not remember this role from the movies. "The Matrix Online" was released after the original trilogy and continued the canon of multi-story films in an MMO format. In one of these storylines, Morpheus was gunned down by a powerful new enemy. Like it or not, that was the end of Morpheus' story in the "Matrix" universe, and if Laurence Fishburne appears in "The Matrix Resurrections" it is probably just part of a flashback.
Chris Pratt is Mario
Chris Pratt is Mario. Not a sentence that is easy to digest despite being so short. Seth Rogen is Donkey Kong. The rest of the cast is just as confusing, but no matter how you feel about it, the "Super Mario" movie will be shot anyway. By the way, Miyamoto said of Chris Pratt: "He's so cool." As a matter of fact.
A man transferred Google Maps to NES
In 2012, Google made an April Fool's Day joke about an NES version of Google Maps. That was entertaining enough, but it begged the question of whether something like this is really possible. In 2021, the YouTuber and hacker ciciplusplus succeeded in creating a real, working version of Google Maps that can run on NES or Famicom hardware. Could you use it to plan your route home? Probably not. But as a tech demo, it's impressive, if a little less practical than the real version.