Why Bungie needs to ask PS5 players to download the correct version of Destiny 2
Bungie has let PS5 players know of Destiny 2 that many of them are actually playing the PS4 version. A phenomenon which proves that Sony still manages very badly the transition from one generation to another.
Two years after the release of the console, owners of a PlayStation 5 continue to play PS4 versions of games yet available on the most powerful console. The phenomenon is so widespread that Bungie, the studio behind Destiny 2allowed himself a small recommendation in a press release published on November 3, 2022.
" We have observed that a noticeable number of PS5 gamers are playing the PS4 version of Destiny 2 on current console [la PS5, donc] "says Bungie. The company obviously advises those concerned to download the correct version of Destiny 2knowing that the PS5 upgrade, free, improves graphics quality and image fluidity.
Sony and its calamitous management of the games available on PS4 and PS5
The players of Destiny 2 are they distracted so as not to notice their mistake? Not really. The fault can clearly be attributed to Sony, whose management of the games available on both PS4 and PS5 is complex to understand. Remember that nothing is automatic. If you have the PS4 version of Destiny 2 in your collection, the PS5 will stupidly download the PS4 version, even if there is a free PS5 upgrade.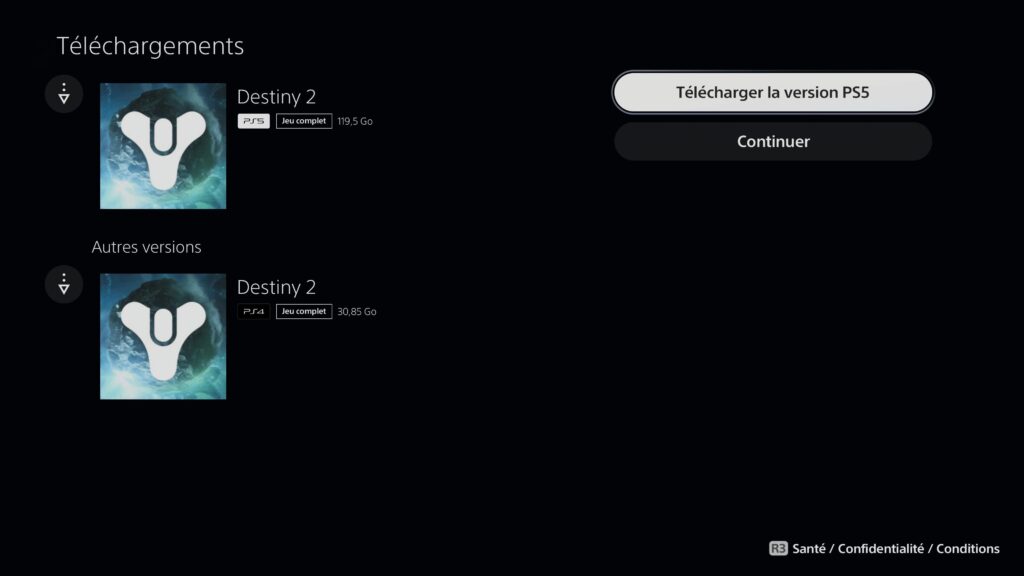 To retrieve the PS5 version of a game that you already have on PS4, you have to go find it in the page accessible on the PlayStation Store (as if you were going to buy it) after navigating through several menus and under -menus. Once in our collection, we can install it on our console, as stipulated in this page of instructions available on the Sony site (the fact that there is official help to recover the correct version is quite surreal).
Be careful, you have to make sure you install the right version when you start the download… On this point, you have to rely on the pictograms: logo in black for the PS4 and in white for the PS5.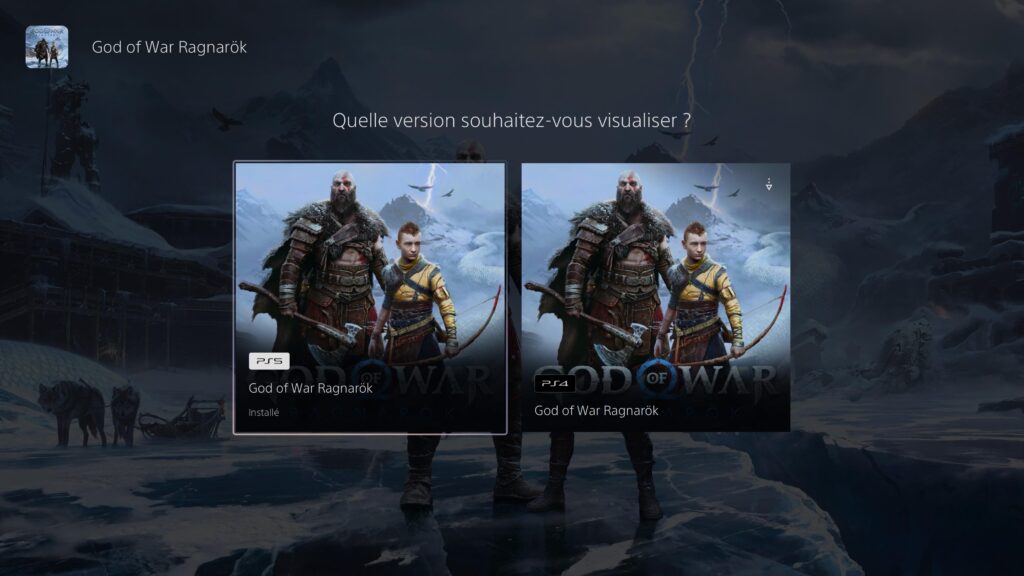 On the management of the transition between two generations, Sony suffers enormously from the comparison with Microsoft. Within the Xbox ecosystem, the Redmond company applies a technology called Smart Delivery, the purpose of which is quite simple: automatically download the best version of a game depending on the console you have so you don't have to ask yourself a question. Sony would do well to learn from it.