Biggest hit from Apple's streaming service, Ted Lasso hides behind football to tell a story about feelings, human psychology and second chances. The last episode of season 3, which is scheduled to air on May 31, will potentially be the last.
When Apple TV+ released the first episode of Ted Lasso in August 2020, did he imagine such a success? At the time, Apple was betting on ultra-high-end, big-budget content with a star-studded cast. With its sitcom looks and modest special effects, Ted Lasso didn't tick any boxes. Only Jason Sudeikis fell within the luxurious criteria of Apple, as creator, screenwriter and interpreter of Ted Lasso.
Three years later, the possible end of Ted Lasso May 31 undoubtedly terrifies Apple, which relies almost exclusively on this series to promote its streaming service (the actors were invited to Apple Park, the White House and received a visit from Tim Cook on set). Two-time Emmy Award winner for Best Comedy (and next-time favorite), Ted Lasso is a success as we like them, totally unexpected and deserved. Apple would no doubt like to renew the program for many years, but does it have this power?
A series designed for 3 seasons
One of the strengths of Ted Lasso is his writing. Where many TV programs often give the impression of being scattered over the seasons, Ted Lasso seems in total control since its very first episode.
The ten characters introduced in the series have all undergone a rather fascinating evolution, thanks to the influence of Ted on their personality. The American coach, who came to England to coach a football team when he doesn't understand anything, is kindness incarnate. If he is far from flourishing personally, his influence on others is considerably good. Between season 1 and season 3, all the characters have matured thanks to his presence. While his little jokes make millions of people laugh.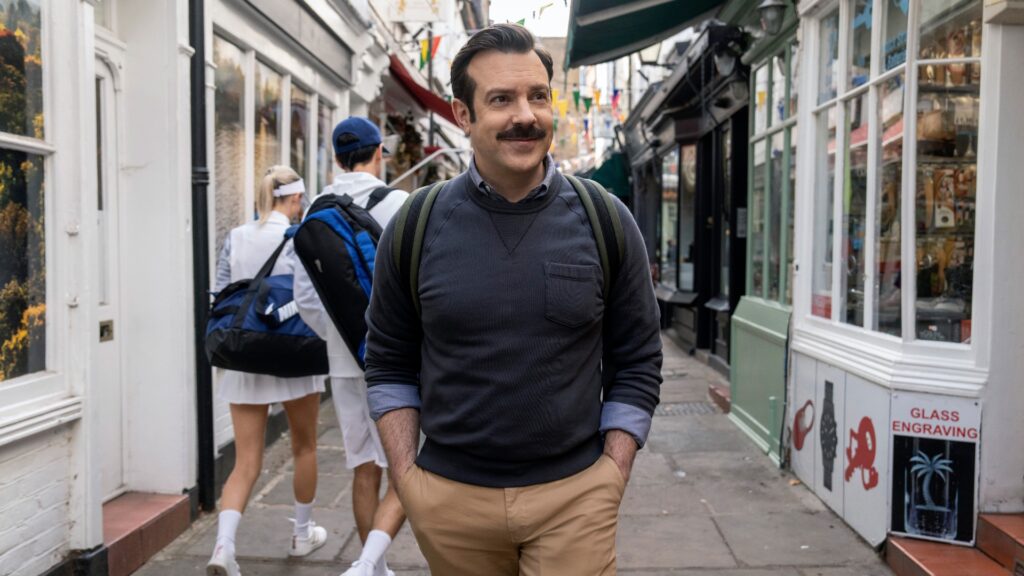 One of the main reasons for this screenplay success comes from the fact that Ted Lasso was not written in a single season, with the rest hanging in the balance, like many modern programs. From the beginning, its creators (including Brett Goldstein, who embodies the kidney Roy Kent), keep repeating that the story of Ted Lasso is written over 3 seasons. In other words, even if Ted Lasso has allowed itself some fantasies thanks to its success (cameos, partnerships with Nike or the Premier League, ephemeral secondary characters…), its main plot has been planned for several years. This is the key to its success.
However, as Brendan Hunt, co-creator of the series and interpreter of the brilliant Coach Beard, explains: "none of us were prepared for the degree to which people would love the show". If he confirms that the series has always been designed for 3 seasons, he seems to agree to return in a possible sequel. A thought shared by Bill Lawrence, producer of the series: "I'm hopeful that there are more Ted Lasso stories to tell after the three seasons."
What about Apple, which produces the series and has no interest in it stopping? Everyone who's worked on an Apple TV+ project seems to agree that Apple monitors, but doesn't interfere with projects. It should also be noted that Ted Lasso is not an original Apple production, but Warner Bros. Apple is only its exclusive broadcaster, even if we imagine that it is campaigning for the series to continue. (In France, the series is also broadcast on Canal+ thanks to its partnership with Apple).
For further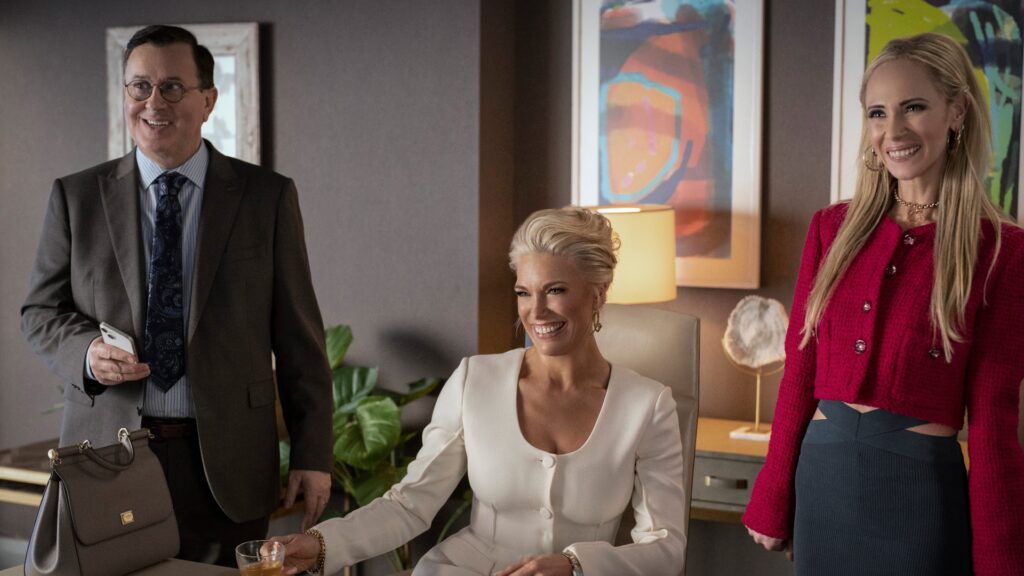 The end of Ted Lasso, but not of AC Richmond?
What will happen on May 31 after the broadcast of the episode "Goodbye, goodbye", presented as a "Season Finale" and not a "Series Finale"? Will the end credits say, à la Marvel, if Ted Lasso will return? Or will we have to wait a few days for a communication from Apple TV+? It's hard to say, since it's very rare to see a show play so much on the mystery of its end.
Without spoiling the course of season 3 (the penultimate episode lets guess the content of the possible sequel), the most likely is that the arc initiated with season 1 will close on May 31, just to complete the famous three seasons written in advance.
On the other hand, the probability of seeing Ted Lasso completely ending on May 31 is quite low. In the manner of Better Call Saulderived from breaking Bad, it's likely that the sequel will continue with existing and new characters, in a "soft reboot" form. Will it be a season 4 of Ted Lasso or a season 1 of "AC Richmond", named after the fictional epic led by the mustache? The end should be the same, the team coached by Ted should come back. Jason Sudeikis, who we know is attached to the character, should not completely say goodbye to Ted either, even if the sequel should highlight him less, hence a possible name change. Another option: Apple broadcasts the MLS in the United States. Can we imagine a spin-of on the American championship?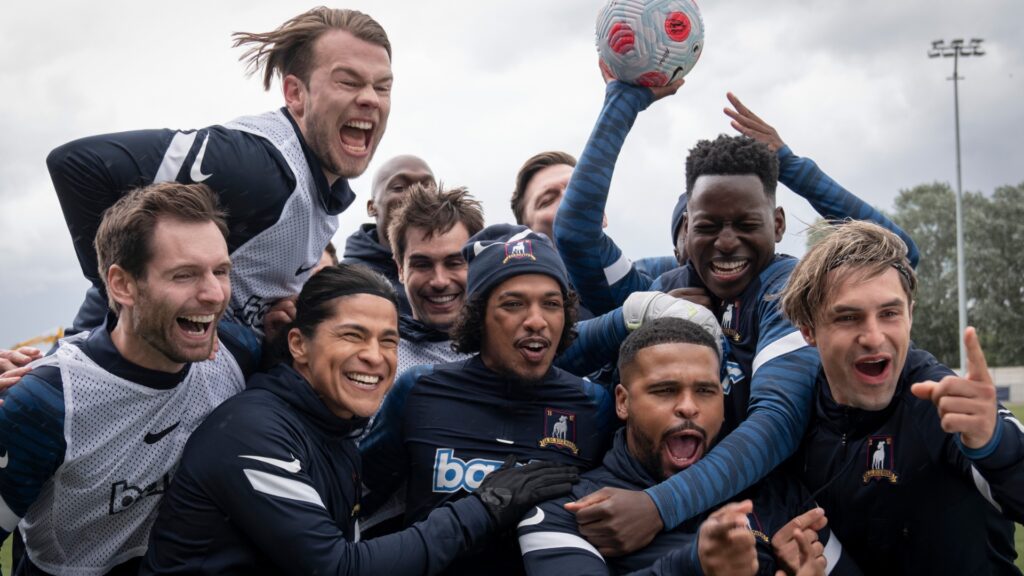 One question remains to be answered: a series of Ted Lasso doesn't it risk spoiling the original work, by doing less well? For reassurance, the comparison with Better Call Saul is again possible. Critics cried industrial disaster before its release, they are now unanimous on the fact that Better Call Saul matched the original. Believe.
---
Do you want to know everything about the mobility of tomorrow, from electric cars to pedelecs? Subscribe now to our Watt Else newsletter!