Winter jacket trick
This way, puffer jackets don't look bulky
Looking top-styled in winter and still warm? Not a contradiction, because thanks to simple winter jacket tricks, even misshapen puffer jackets become absolute eye-catchers.
The winter months present some fashionista with style difficulties. Again and again, clothing preferences have to be weighed up against a warming function. Because winter fashion has one major disadvantage: it likes to wear. With many styles, however, you can use tricks, so it helps if you combine XXL sweaters with tight trousers, opt for the onion look or simply use black outfits.
However, there is one thing we cannot avoid: the thick winter jacket. Down jackets in particular are all the rage again this winter. However, you should pay attention to these tricks with the bulky heat miracles so that they do not apply unnecessarily.
Winter jacket trick: Volume at the top – tight-fitting at the bottom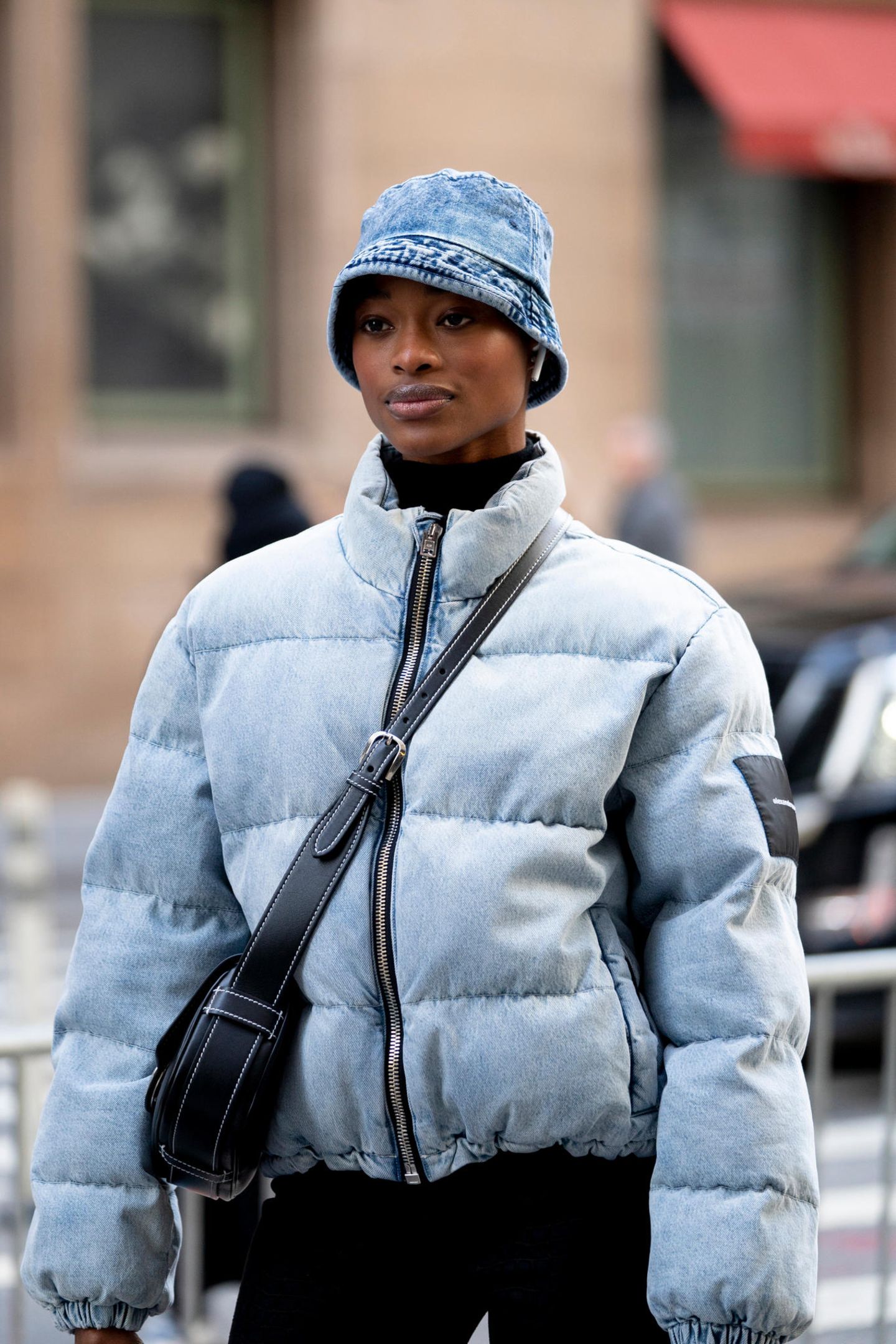 Short down jackets provide a lot of volume in the chest area, but have the advantage that, due to the relatively short cut, our legs look longer. Black skinny jeans support the impression of endless legs. Bright, bright colors add a kick to the winter wardrobe, which is dominated by beige and gray.
Leave puffer jackets open

The next winter jacket trick doesn't sound exactly winterproof at first, but since thick down jackets insulate our heat well, we can leave the jackets open.
It is important, however, that a thick or turtleneck sweater should be worn so that our neck and chest are not pulled. The German influencer Xenia Adonts knows that too and spices up her monochrome look with a chunky knit scarf – your own health comes first.
Winter jacket trick: belts work wonders

Even if the winter jacket turns out to be bigger, there is still trick 17 – the belt! Regardless of whether it is a large statement belt or a narrow band: A narrowing in the middle of the body conjures up an elegant wasp waist.
Especially with vintage puffer jackets, the belt can also be a lifesaver, because broken zippers do not have to be replaced because the jacket is held together in this way.
Layering also works with down jackets

If you are not a fan of thick puffer jackets, you can also upgrade your wool coat for winter. In keeping with the onion look, a thin down jacket under your winter coat can provide wonderful warmth.