In order to allow everyone to understand what updates and other novelties are planned in World of Warcraft: Shadowlands, WoW Classic and Burning Crusade Classic, Blizzard has chosen to regularly inform its players about recent news on its games. You will find in this article the official press release detailing each of them for the month of January 2022.
Official Blizzard press release
The new year is here, and with it will soon come many updates and additions for Shadowlands and WoW Classic. Burning Crusade Classic will soon receive a new update dedicated to the Black Temple and Mount Hyjal raids.
Content for Shadowlands: Eternity's End is still being tested on the PTR, and will see the arrival of a new land to explore, Zereth Mortis, as well as an all-new raid dungeon, Founders' Sepulchre.
Shadowlands News and Development
PTR UPDATE FOR END OF ETERNITY
Development continues for Shadowlands' next content update, Eternity's End, which will see players explore a new location, Zereth Mortis, and face off against Zovaal, the elusive Jailer who rules the Maw in Shadowlands.
THE FOUNDERS' SEPULCRE RAID TEST CONTINUES
The Founders Sepulcher raid test continues with Dausegne, the Fallen Oracle, Skolex, the Insatiable Ravenous, and the Artificer Xy'mox on Mythic difficulty. Players were also able to test out the first wing in Raid Finder mode.
SHARDS OF DOMINATION DISABLED FOR CERTAIN CONTENT
With the release of the next content update, Shards of Domination will be disabled in Zereth Mortis, the Founders Sepulcher raid dungeon, all PvP, and dungeons. Shards of Domination will continue to work as before in previous Shadowlands zones, The Maw, Sanctum of Domination Raid, and Torment.
TAZAVESH DUNGEON TEST, THE HIDDEN MARKET
This eight-boss mega-dungeon is being tested on the PTR and will be available as two experiences when the update is released in Heroic and Mythic difficulty: Tazavesh: Streets of Wonders, and Tazavesh: The Scheme of So'leah. Players will also be able to experience this content in Mythic+ Dungeons.
UPDATED DEMON HUNTER AND WARLOCK CLASS SETS
We continue to discuss additional updates to the new End of Eternity class sets, including those for demon hunter and warlock.
We invite you to chat with the developers about all the new class sets in the topics provided for this purpose (in English).
Discover the latest PTR patch notes (in English) and take part in the discussions on The End of Eternity on the forums (in English).
WoW Classic News and Development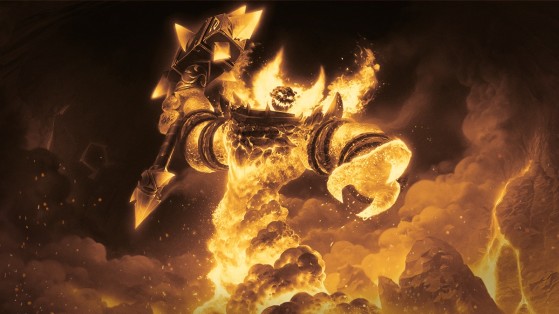 BURNING CRUSADE CLASSIC PHASE 3 SCHEDULE
The new Burning Crusade Classic update, The Black Temple, will be available the week of January 17. Then, on January 27, both raid instances (The Battle of Mount Hyjal and The Black Temple), as well as a new hub for daily quests, will be available worldwide. Read our ad to find out more about what awaits you.
BURNING CRUSADE CLASSIC UPDATE 2.5.3 PTR IS AVAILABLE
Get an overview of the development of Black Temple and Mount Hyjal, as well as upcoming changes for this additional content.
News from the World of Warcraft Community Council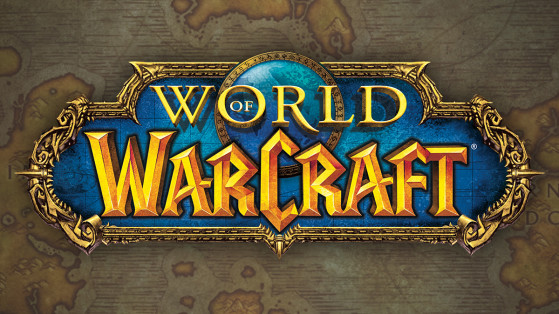 As we enter the New Year, we'd like to update you on the World of Warcraft Community Council and our progress in reviewing the over 10,000 applications we received. We do our best to carefully assess each candidate and organize the next wave of invitations. We'll tell you more about that when we've finalized everything.
With the End of Eternity PTR, the team is starting 2022 with a bang. The impact of the community council is already visible: its members have started new threads on the PTR forums asking how shards of domination will change with the update, and seeking to know more about the testing schedule. of the Founders Sepulcher Raid. Other topics are being discussed and messages will be posted once the details are finalized.
WoW Classic activity and updates have also resulted in some new stuff:
Discussions about the difficulty of

Black Temple and Mount Hyjal raids

(in English)

Changes

made to the Gnome Fighting Cock trinket
We are closely monitoring the most recurring topics among Board members and we will have other information to share with you. Until then, thank you for your patience.
Fixes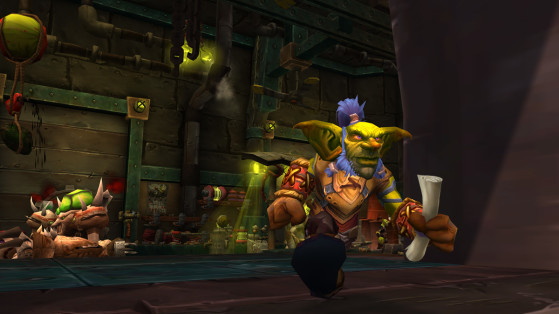 Browse the latest fixes aimed at fixing several issues in World of Warcraft: Shadowlands, Burning Crusade Classic, and WoW Classic. While some of the fixes below are effective as soon as they arrive, others may require a restart of realms to apply. Note: Some issues can only be fixed by updating the client. This list will be updated as new patches are deployed. Do not hesitate to consult this page regularly.
World of Warcraft esports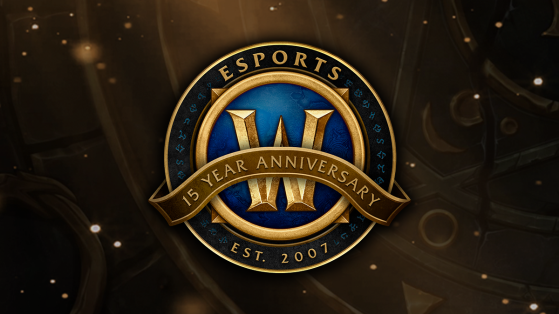 FORWARD TO 2022 AND THE 15TH ANNIVERSARY OF WORLD OF WARCRAFT E-SPORTS!
2022 is already here, and it's time to plan how the new year will unfold. The World of Warcraft® esports team is excited to bring you some of the exciting upcoming schedule for the Arena World Championship, Mythic Dungeon International, and Classic Arena Tournament! Find out more in our latest article !
Currently in Shadowlands
Shadowlands Dungeon Event

PvP Blitz: Arathi Blizzard
NEXT WEEK IN SHADOWLANDS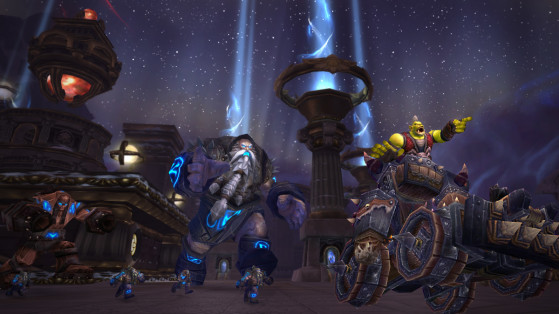 Wrath of the Lich King Timewalking Event

PvP Shock: Gravity Break

Call of the Scarab mini-event
Wherever your adventures take you, we meet in Azeroth!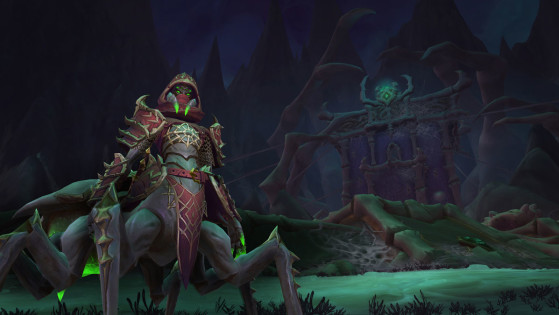 The developers of World of Warcraft: Shadowlands, WoW Classic, and Burning Crusade Classic recently released a statement revealing features planned for the coming weeks in Azeroth.