According to sales data published by Famitsu, the Xbox Series S alone (not including the Series X) sold 6,120 units, while the PS5 and PS5 Digital Edition sold 2,693 units in the week of May 9-15.
For comparison, the week before, the PlayStation 5 sold 49,798 units, for 10,000 Xbox Series S "only".
Availability, the sinews of war
To say that Xbox is gaining ground against Sony's console would be a bit of an exaggeration. Its sales are mainly due to inventory or rather the lack of inventory. The PlayStation 5 still suffers from a serious supply problem and it is still sometimes difficult to find one.
To combat the shortage, Sony said they are working on new PS5 models some components of which would be replaced by others more available.
Microsoft's console has never been a big hit in Japan. Since the launch of Xbox in the country 20 years ago, only 2.3 million units of all generations have been sold. The vast majority of these were Xbox 360 sales, numbering 1,616,128.
Admittedly, these figures are encouraging, but they take place in a particular context. It's worth remembering that the PlayStation 5 got off to a hot start in Japan, even selling 1 million units faster than the PlayStation 4.
Nintendo, always on top
If Sony doesn't have to worry too much about its direct competitor, there is one console that remains far ahead of its sisters, it's the Switch. Last week, Nintendo has sold 65,322 Switch consoles in Japan, including almost 36,000 Switch OLED.
Nintendo's hybrid console is the firm's best-selling unit with more than 100 million units sold, including 20 million in Japan alone. It works so well that its successor should not arrive before 2024. The OLED version is only a few months old and big titles are still to be expected – so the studio has no interest in cutting the grass under the foot by announcing its future console too soon.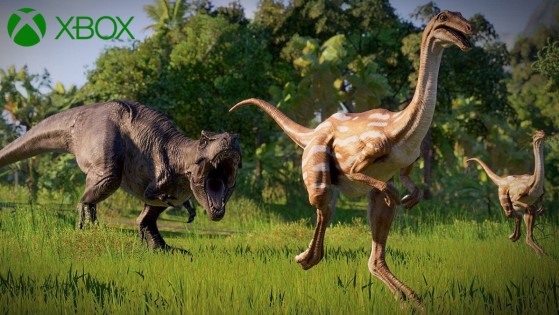 xbox
As of today, a more than original management game is available on the Xbox Game Pass! Get ready to go back in time, millions of years ago, to discover the imposing dinosaurs.