---
Xiaomi smartphones are extremely popular and get a major software update every year. MIUI 13 has been available for a long time and this year there will be no intermediate step with MIUI 13.5, as was the case with MIUI 12.5. The next version is MIUI 14 and the first details have emerged.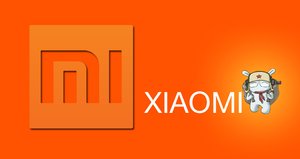 Xiaomi is developing MIUI 14
If you own a Xiaomi smartphone, you can look forward to a new software update. With MIUI 14 announces the next version, which will introduce some new features. According to current information, it is based on Android 13, but should also run on Android 12. Xiaomi develops the interface independently of the operating system, so that older cell phones that no longer receive a new Android update can also be supplied. Now the first details about new functions have been leaked (source: mydrivers):
Notifications: When you receive a notification, you can now decide whether you want to receive further notifications from this app.
Gallery app: In the gallery app you will be able to recognize text. So you can copy the text from pictures and use it elsewhere.
Clock app: The clock app has been visually revised so that you can use it more easily.
Bluetooth: Xiaomi will integrate "Bluetooth LE Audio" with the next update. You can then supply music to several Bluetooth headphones from one smartphone. At the same time, the audio quality should improve.
Protection: Xiaomi wants to protect you with a revised fraud protection. If, for example, a scammer calls, you will be warned if the numbers are already known.
For now, that's just the information revealed by the screenshots. Xiaomi will probably introduce many more innovations with MIUI 14to further improve the user interface and increase the range of functions.
The Xiaomi 12S Ultra will receive the update quickly:
When will MIUI 14 appear for Xiaomi phones?
Probably towards the end of the year. MIUI 14 should be pre-installed on the next top smartphone, which should be the Xiaomi 12T or 13. Many current smartphones such as the Xiaomi 12 and the like will of course receive MIUI 14 as an update. As soon as a schedule appears, we will inform you.