---
It has been known for a long time that Xiaomi wants to enter the electric car market. Even before the presentation of the first electric car, the manufacturer has now mentioned a few interesting details. With autonomous driving, you don't just want to catch up with Tesla, you want to overtake him.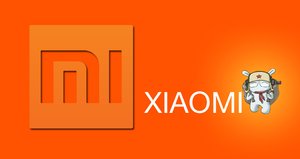 E-car from Xiaomi: Focus on autonomous driving
Xiaomi could present a first prototype of its electric car in August. It may still be some time before the market launch, but the manufacturer has now spoken up with the first details at an event in China. Here, however, it was less about specific specifications such as the possible range or performance of the engine. Instead, one has one extremely ambitious goal set – and Tesla targeted.
According to its own statements, Xiaomi would like to have one as early as 2024 Industry leaders in the "smart EV industry" grow (source: leijun on Twitter). The fact that not a single e-car has rolled off the assembly line so far does not seem to bother the manufacturer in his statement.
At Xiaomi, the focus should be on the development of the "Xiaomi Pilot Technology". One has to do this in China Team of 500 experts set up to take care of the driver assistance systems of the still nameless e-car. According to Xiaomi, there is also in-house expertise. A lot has been learned about AI over the years. For research and development of the driver assistance systems, Xiaomi states the equivalent of 475 million euros in the first phase.
In the video: This is how Xiaomi presents its vision of autonomous driving.
Xiaomi: Up to 400,000 electric cars per year
According to current information, the first models of the "Xiaomi Car" can be expected to be delivered in 2024. The in-house factory in Yizhuang, China, should initially be able to produce 150,000 units. Later is a Output of up to 400,000 e-cars per year intended.