---
With the Xiaomi Pad 5, the Chinese company has successfully re-entered the tablet market after a few years of absence. But that was just the beginning, because with the Xiaomi Pad 6 the selection should be significantly larger. This time, Xiaomi would also like to move into the ultra segment.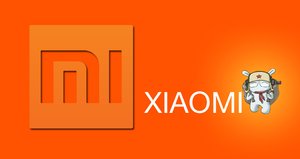 Xiaomi is planning a large and expensive Android tablet
The Xiaomi Pad 5 was introduced in August 2021 and did well in our test. This year, the selection of Xiaomi tablets will be significantly larger. With the Xiaomi Pad 6, not only an 11-inch model should appear. Xiaomi is based on Samsung and Apple and would like to build larger models. The larger the screen, the higher the price should be. Models with 10.4, 12.6 and 14 inches are currently being tested. These should appear next to the set 11-inch model (source: Weibo).
The Xiaomi Pad 5 was launched in Germany for 400 euros, but is now cheaper (see Amazon). If the price is to increase depending on the size of the display, the move more expensive models from 500 to 1,000 euros. Then of course with better equipment such as faster processors and possibly even AMOLED displays, which of course then offer an even better display quality. Samsung and Apple have shown the way and Xiaomi could now follow.
We put the Xiaomi Pad 5 under the microscope:
New Xiaomi tablets are coming to Germany
A few weeks ago it was announced that Xiaomi will bring at least some of the new Android tablets to Germany. The direct successor to the Xiaomi Pad 5 is probably already being tested in Europe, so it is safe. The only question that remains is which versions will come to us. There was also a Pro model of the Xiaomi Pad 5 and that didn't make it to us. In any case, more competition for long-established manufacturers such as Samsung and Apple is to be welcomed in all price ranges, because this is the only way for all devices to get better and better and we get more for our money.
Don't want to miss any more news about technology, games and pop culture? No current tests and guides? Then follow us on Facebook or Twitter.