With the presidential election, political parties may use phone calls and text messages to contact you. Here's what you can do to stop it.
It is in April 2022 that the two rounds of the French presidential election will take place.
The campaign, although overwhelmed by the news around the war between Ukraine and Russia, continues with candidates who put forward their proposals, particularly in the digital field – we saw it with Jean -Luc Mélenchon or Éric Zemmour. And digital is also a field of influence, including on Tinder (like the initiatives around Macron or Jadot) and Wikipedia (with tactics aimed at favoring Zemmour).
But a few weeks before the election, perhaps you received an unsolicited text message from a political movement inviting you to support its champion. It is not so unusual: during the regional elections of 2021, a journalist had made it known that he had been contacted by an Internet user having been confronted with this type of procedure. He added that he had never wanted this type of contact by text message.
Beyond this particular case, it turns out that other political solicitations shortly before the elections have already been documented. In 2020, no less than 500,000 people had received a one-minute call to vote message from Agnès Buzyn, then a candidate for LREM. This cold calling, orchestrated by the company Selfcontact, is an increasingly widespread practice in politics.
There are various circumstances in which a telephone number could be recovered by a political party. Circumstances that the person holding the line may perhaps have forgotten over time. There are also situations where collections have not taken place according to the rules of the art. In any case, anyone can object to the use of their telephone number at any time.
The telephone number is indeed personal data and, like all others, its use responds to a specific framework. This is why the National Commission for Computing and Freedoms (Cnil), guarantor of respect for freedoms and the balance of automated data processing, so that they do not harm individuals, has launched a plan action in this area.
What to do if you receive a political text message that you did not want?
Under the General Data Protection Regulation (GDPR), candidates and political parties are required to facilitate the exercise of individual rights, by objecting to the processing of their telephone number — and, therefore, to receiving political text messages. Clearly, there must be an unsubscribe link in the SMS or MMS or the possibility of sending a stop message of the STOP SMS type.
Another possibility: contact the political party directly to ask for this type of approach to be stopped or, if it can be identified, the service provider who operates this collection of numbers and the sending of messages. In the case of Selfcontact, for example, the company provides e-mail addresses to request the deletion of its data, after verification.
Third, more radical action: purely and simply block the number that was used to reach you. Smartphones today offer options, both on iOS and Android, to prevent the reception of phone calls or messages. This does not solve the fact that your telephone number remains in the hands of a service provider or a political party.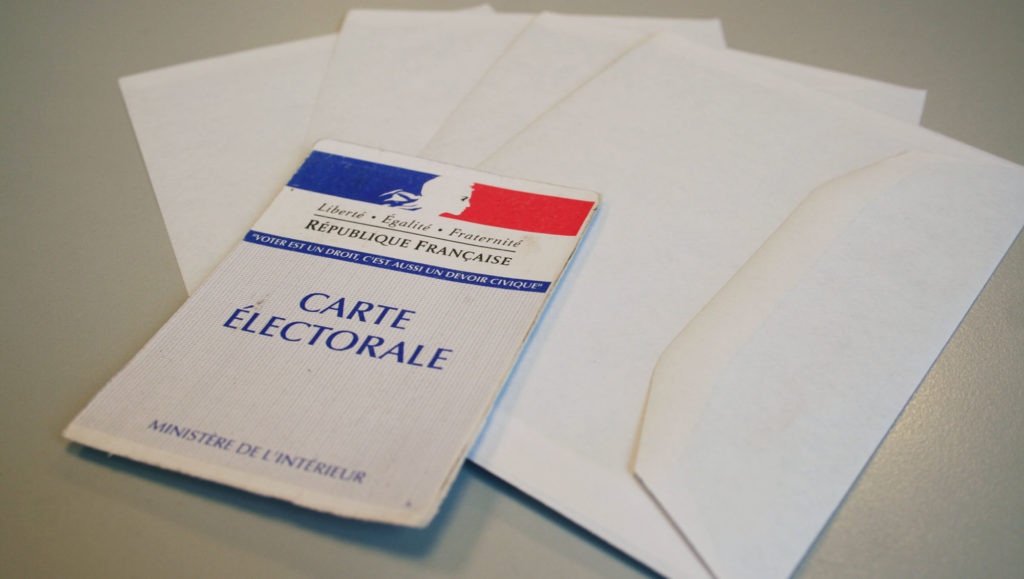 The last thing to know is that it is possible to turn to the Cnil to report what seems to you to be bad practice in terms of political prospecting. There is a reporting platform (note: it is not used to file a complaint) which allows the CNIL to collect testimonies which can, if there are recurring practices, lead to action on its part.
" On the basis of these reports, the CNIL may, if necessary, carry out checks with the actors concerned. In the event that an illegal practice is detected, the CNIL may quickly adopt corrective measures in accordance with the GDPR "wrote the Cnil announcing this device. The outcome of a procedure may result in a fine and a public report, depending on the seriousness of the case.
The form is not limited to telephone or SMS contacts. It can also be used to alert the administrative authority in the event of canvassing by e-mail or even on a social network, such as Facebook or Twitter. Contacts by mail or door to door are also taken into account. Warning: the Cnil invites you to consult its documentation in order to avoid sending excessive reports.
For further