WhatsApp would like to allow you to reply with stickers representing your avatar. A novelty that is still under development.
Avatar, beyond being the name of a series of James Cameron films, the second part of which should be released soon, also designates the name of a future WhatsApp feature. Meta (formerly Facebook) continues to push WhatsApp by adding a slew of small features. And the Android application should soon allow you to react using an avatar in your image.
The website WABetaInfospecializing in the news of the messaging application, has published photos allowing to imagine a little the appearance of the future functionality.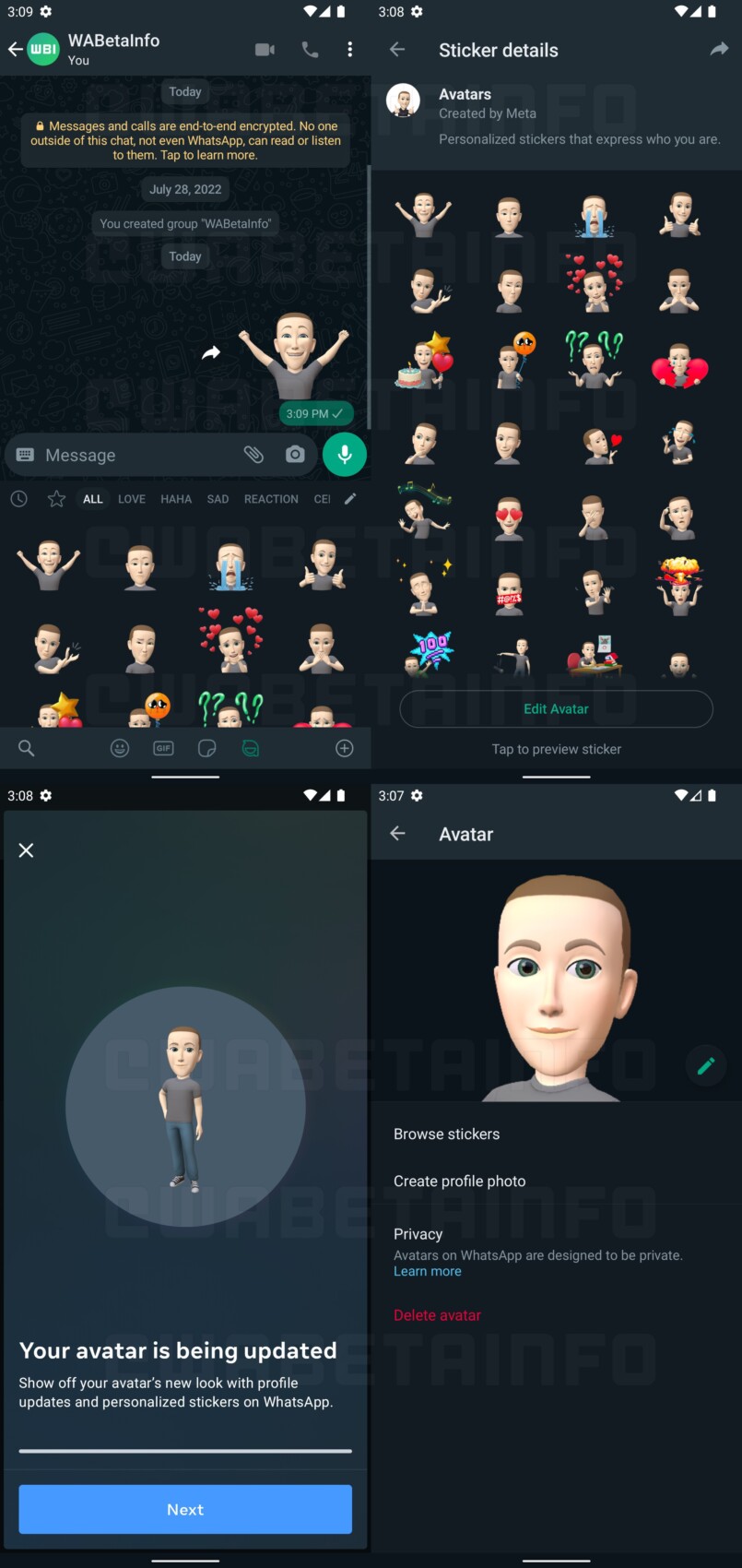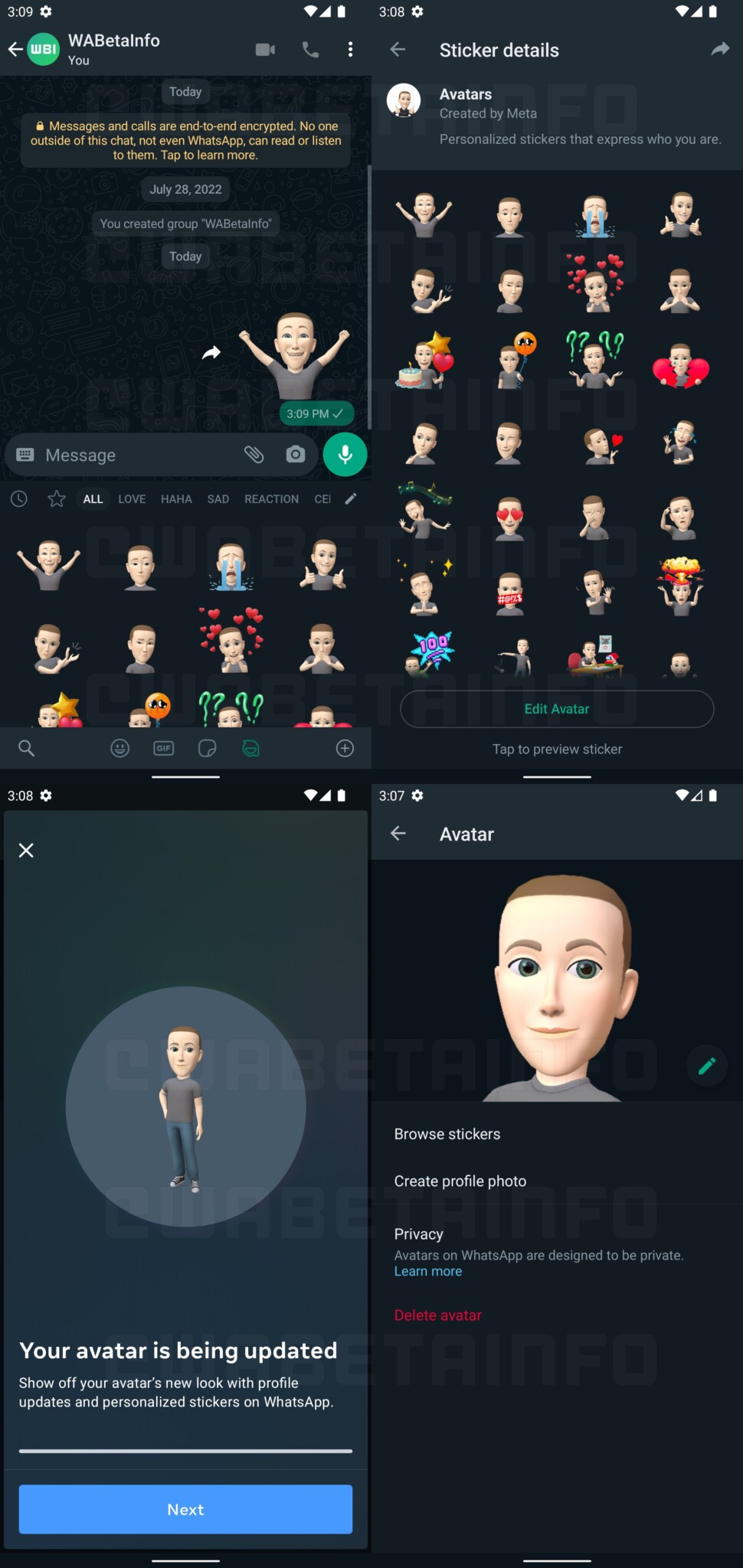 We can see that by entering his avatar, the application would automatically create a flight of related stickers, exactly as Samsung or Apple already offer. Obviously, the avatar could be used as a profile picture. It would also be possible to make video calls by covering his face with his avatar.
Meta and metaverse
Of course, these novelties are not totally unrelated to the fact that Meta has the mad ambition to develop a metaverse on which all its growth will be based in the next ten years. With this in mind, the development of features that take advantage of an avatar representing you will become eminently strategic.
As reminded WABetaInfo, the ability to create an avatar on WhatsApp is still under development. But we can probably imagine that Meta would like to centralize all its services by offering a single avatar for WhatsApp, Facebook, Instagram or even Horizon Worlds.
Unfortunately, at this stage, no timetable for the release of this feature has been shared by the Menlo Park firm. Perhaps we will have more information during Meta Connect in October.
---
To follow us, we invite you to download our Android and iOS application. You can read our articles, files, and watch our latest YouTube videos.