Actress Zar Amir Ebrahimi, star of Ali Abbasi's Les Nuits de Mashhad, received the Best Actress award at the Cannes Film Festival. The prize awarded to the actress and director is all the more upsetting when you look at her story.
The Iranian actress and director Zar Amir Ebrahimi was consecrated at the 75th Cannes Film Festival with the prize for female interpretation for her performance in Nights of Mashhad (or Holy Spider) ofAli AbbasiSwedish director of Iranian origin who won the Un Certain Regard prize four years ago with Border.
The Nights of Mashhad is a thriller for which Ali Abbasi reconnects with his Iranian origins by telling the story of Saeed Hanaei, author of a series of feminicides which shook up public opinion in the holy city of Mashhad.
Through this tragic affair, for which Saeed Hanaei was nicknamed the Spider by the Iranian press, Ali Abbasi reports on a dark but not so hidden part of the treatment of women in Iranian society.
Its multiplicity of points of view and its staging at human height make it an organic and moving noir thriller because the film follows the trajectories of Saeed Hanaei, a war veteran who feels invested with a divine mission in "cleaning up the city sin" by the murder of prostitutes, and the fictional journalist Rahimi, torn between her obligations and her convictions.
And it is precisely for this role of journalist that Zar Amir Ebrahimi received the prize for female interpretation. An honor that deeply moved the actress and director, who suffered the misogyny of Iranian society, whom Ali Abbasi questions in all its complexity through the story of the Nights of Mashhad.
A symbolic price for this actress who had to leave Iran
Born in 1981 in Tehran, Zar Amir Ebrahimi has a busy career as an actress, having distinguished herself in the films of many Iranian directors, such as Mohammad Nourizad, Mojtaba Raie, Abolfazl Jalili and Abbas Kiarostami, but also in the theatre.
But it was his participation in the Komakam Kon and Nargess series that allowed him to gain notoriety and recognition from critics and the public. Unfortunately for Zar, it is in this context that she finds herself associated with a sextape scandal, where she finds herself questioned by her former fiancé with whom she broke up.
This scandal not only put the actress in great danger, facing social ostracism and the threat of lashes, but also ruined her career in Iran. The films she had shot at that time and which were about to be released were returned with other actresses to replace her. He was also forbidden to shoot in new films or appear on television.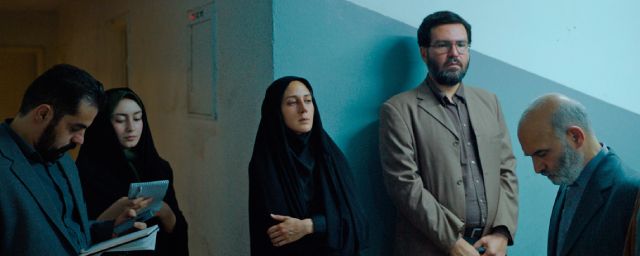 Zar Amir Ebrahimi explained in an interview with AlloCiné during the Cannes Film Festival that she drew on her traumatic personal experience for this role as a journalist who faces the misogyny of a country:
"I had a bit of a strange life in Iran. What made me leave Iran was still a serious story. It's a pretty special story. I had this experience of being insulted , harassed. I added these personal moments of my life a little bit in my interpretation too, such as the confrontation with a member of the government or the reactions of colleagues. The latter were afraid of the scandal, they no longer want to work with you and don't want to be involved in this kind of story that can create problems with the government."
Zar Amir Ebrahimi had to flee Iran in 2008 and took refuge in France, a country where she can continue to practice her profession and to which she paid tribute in her speech of thanks after obtaining her prize for female interpretation . The actress also winked at Golshifteh Farahani, another Iranian actress, who also fled Iran in the face of the threat of a ban on leaving the territory when she was going to shoot in Hollywood in 2008 .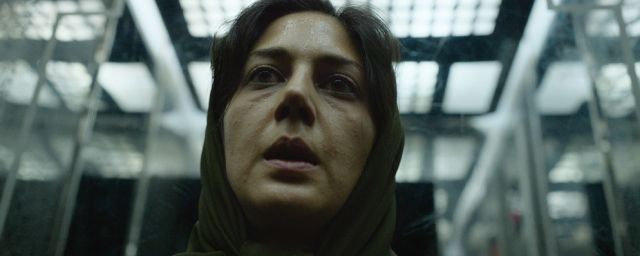 The prize for female interpretation is therefore all the stronger for Zar Amir Ebrahimi, because of his personal experience which echoes the plot of Nights of Mashhad:
"Tonight, I feel like I had a very long journey before arriving here on this stage. It's a beautiful story, but one that included humiliations despite my love for cinema. It represented a lot loneliness but fortunately there was the movies. There was darkness but the cinema was there to escape it. And now I find myself in front of you. Long live the cinema. It saved my life and it will save many others.
Les Nuits de Mashhad is about women, their bodies, it's a film filled with hatred, hands, feet, breasts, sex, everything that you can't show in Iran. Thank you Ali Abbasi for being so crazy and so generous. Thank you for this achievement, for this powerful art."
Les Nuits de Mashhad will be released in French cinemas on July 13, 2022.