On the sidelines of its unexpected partnership with AMG and the announcement of a Stealth 16 in the colors of the Teutonic car manufacturerMSI takes advantage of Computex to present some additional new features in laptops.
The Taiwanese group is taking advantage of the event to unveil four new laptops, each responding to a specific segment of the laptop market: the Alpha 17, Creator Z17 HX Studio, Prestige 16 and Commercial 14, intended respectively for gamers, creators of content and to the business world.
Laptops for gamers and creators
Let's start with the MSI Alpha 17 which this year seems to take over the old high-end gaming laptop chassis from MSI, which was still recently found on the GP76 Leopard of 2021 for example. The device relies on a 17-inch QHD and 240 Hz screen, features a latest generation AMD processor (Ryzen 7045 HX "Dragon Range", which we tested with the latest ASUS Strix Scar 17) and an RTX 4000. But it stands out above all by being one of the first on the market to be equipped with a Qualcomm FastConnect 7800 modem compatible with the Wi-Fi 7 standard. With it, MSI promises speeds of up to 5.8 Gb/s and sub-2ms latency with compatible routers.
Powerful too, but this time thanks to Intel, and aimed at creative users, the Creator Z17 HX Studio packs up to a Core i9 HX of 13e generation and an RTX 4070, all paired with up to 64GB of DDR5. There is also a 17-inch IPS QHD + touch screen in 16:10 format. The price of the device starts in France at around 3,000 euros.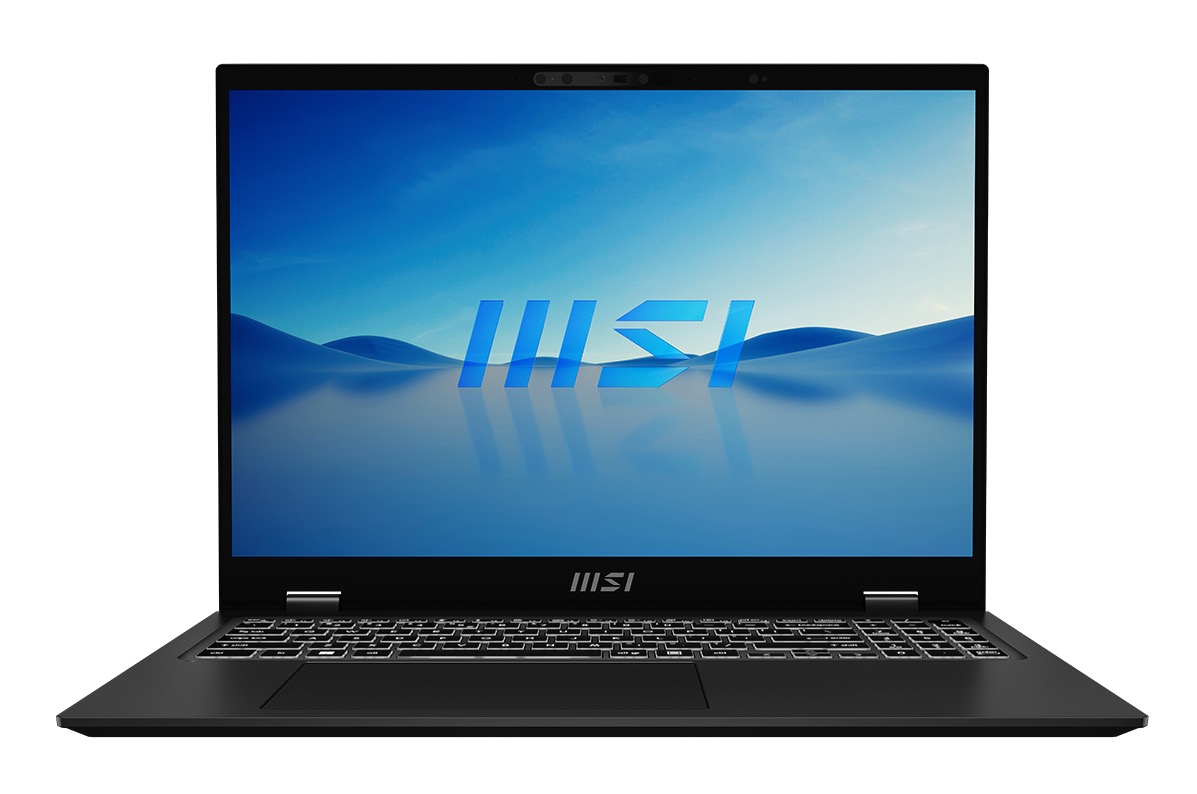 … but also for businesses
Also intended for advanced users, but keen to be a more compact and easy to transport machine, the Prestige 16 is equipped with a magnesium alloy frame to weigh only around 1.5 kilos. The device also adopts the latest generation of Intel Core processors (Intel Evo label on the menu) and the new RTX 4000. It can also count this year on support for Power Delivery 3.1 technology with fast charging at 140 W It remains to be seen whether this new model, " as powerful as it is light argues MSI, will keep the Mini-LED screen which was one of the strengths of the 2022 model. Response in the coming weeks.
Latest product announced by MSI, this time for businesses: the Commercial 14… which deserves its name. This model aims to increase presence [de MSI] in the business notebook market "Explains the manufacturer in its press release.
To please the pros, the machine relies in particular on reinforced security, but also on NFC technology and an integrated smart card reader. The idea? Provide users with an additional layer of identification and more personalization. The device, which remains discreet for the moment on its technical sheet, should for the rest embark Intel processors of 13e low-power generation and a Full HD IPS panel. On the other hand, we know that he is making a (small) effort for the environment by using recycled household plastics for his keyboard, but also by taking advantage of packaging made up of 90% recycled cardboard and paper.
Source: MSI press release
MSI

Computer science

laptop

Computer