It's been a few years since Number Cake appeared on birthday tables. This number cake first delighted children's snacks and then declined to double figures for adults. There is no such thing as an absolute number cake recipe, but many variations based on sponge cake or shortbread, filled with ganache or whipped cream, decorated with fruit, candies or chocolate … You know how to count? Now to your pans!
There are different ways to prepare a Number Cake that can also be used as Letter Cake. This number cake, which immediately announces the color of the birthday party's age, allows you to play with the pastry decoration. Armed with a pastry bag fitted with a pretty tip, you will decorate a sponge cake with small touches of whipped cream that you will eventually flavor (vanilla, lemon, white chocolate), mascarpone or butter cream, and you you can also open your cake in its thickness to slip a layer of ganache or diplomat cream. You can also do it the American way, cake art style, using a thin layer of sugar paste or a pretty frosting on your basic cake or cookie.
Then, it will be necessary to decorate the whole with various ingredients. Let your imagination run wild: add small candies, pieces of fruit, berries, and even edible flowers. Some also have fun with their favorite cookies or treats like sweets.
Number cake, the basic recipe: shortbread team or Genoese team?
Number Cake, shortbread base
To make a number cake, you can play the sculptor completely by modeling a shortbread or a sweet dough in the shape of the desired number. Likewise, there are large cookie cutters provided for this purpose, to perfectly cut the shape you want.
You will then need to plan several layers of dough if you want to garnish your number cake.
The difficulty will lie above all in not breaking the shape obtained during cooking and taking it out of the oven delicately (a tip: place it on a baking sheet covered with baking paper to prevent it from sticking).
The shortbread recipe here .
The sweet dough recipe here for a figure pie look.
Our advice: Multiply the proportions by two to have enough dough.
The Genoese number cake, more airy
By making a sponge cake (eggs, sugar, flour, a little baking powder and a little know-how are enough, with a fairly short cooking of about twenty minutes), you can easily cut your cake round and / or square to form the desired number. Then it will also be easier to cut your cake into pieces to serve it. You will then have to play with a ganache or a buttercream (but be careful, to keep your dessert in the refrigerator).
Depending on the desired number, you may need to prepare several sponge cakes in various sizes for assembly, in a round mold, square mold or cake mold. Take a good look at our cutting tutorial to anticipate the cake molds you will need.
The recipe for homemade sponge cake here.
Our advice: Opt for molds that are not too big, in order to enjoy a nice thickness.
On the same subject
The other bases for your number cake
You can also make a chocolate cake or a yogurt cake that you can then cut.
Always think your recipe in terms of the cake base / topping balance. Indeed, a slightly dense chocolate cake base, with chocolate buttercream will turn out to be very rich. Too much perhaps?
Up to you….
The ideal chocolate cake recipe for a number cake here
The yogurt cake recipe in detail here.
The cream recipe for Number Cake
To garnish your numbercake, several solutions, including a good ganache, with its creamy texture but thick enough to hold.
Video by Claire
For this type of dessert, traditional pastry chefs use a buttercream, which has the advantage of keeping well, of being able to flavor with chocolate, coffee, vanilla, praline … The downside: this recipe is quite oily, and can melt easily.
The buttercream recipe here.
You can also play with gluttony with pastry cream, with the risk that in the center of the cake as an intermediate layer, this cream recipe does not hold up as well as its cousin diplomat cream (same base but with gelatin and whipped cream more).
The pastry cream recipe here (to flavor with liquid vanilla for example).
The recipe for diplomat cream here.
If you opt for an unfilled number cake or with a very thin aerial layer of white, play with the simplicity of Chantilly or whipped cream. If you use shortbread dough and a very fruity filling on it, then you can bring a touch of lightness with Chantilly.
The little extra: Do not hesitate to flavor your whipped cream (see our recipe and its variations here).
How to cut a simple cake for the assembly of your number cake?
To make pretty numbers, you will need various cake molds if you are making your number cake in sponge cake. Round mold (and you hollow out the resulting cake) or crown-shaped savarin mold, square mold, and cake mold will be your basic molds.
Number of cakes and shapes you need according to the numbers:
> Cake number / cake number 0: a round cake in a savarin mold (crown) and a cake in the shape of a cake of the same width;
> Cake number / cake number 1: a cake in a square hen;
> Cake number / cake number 2: a round cake (to be hollowed out) or in the shape of a crown, and a cake in the shape of a cake of the same width. You will not be using the entire crown;
> Cake number / cake number 3: Two cakes in the shape of a crown;
> Cake number / cake number 4: A cake in a fairly large square mold;
> Cake number / cake number 5: A round cake with a hole to be made in the middle (or a crown) and a cake shaped cake;
> Cake number 6: Two cakes in the shape of a hollowed-out circle or a crown, one of which is partially used;
> Cake number / cake number 7: A square cake;
> Cake number / cake number 8: two small round cakes in the shape of a crown or hollowed out in the center;
> Cake number / cake number 9: Same base as above, with one of the two crowns partially used.
See the diagram:
Accessories and objects for an easy Number cake
If you are short on time and want to save yourself the risk of a failed sponge cake or broken shortbread dough, opt for a ready-to-use base. Likewise, you will find on the internet kits to make your Number Cake, to make your task easier with regard to the shape of your cake.
Ideas for decorating your number cakes
Think colorful jelly candies, Oreo cookies, Mikado, marshmallows, M & M's, pieces of KitKat, chocolate, white chocolate balls, mini-meringues and do not hesitate to have fun with sugar paste, marzipan, and a cute colorful frosting to create a themed birthday cake.
As before, adults do not mind a nice cakes, candies, and mini meringues! But for adults, think aesthetic and then use macaroons, edible flower petals, berries (blueberries, currants, small strawberries, blackberries, raspberries …), love cages (or physallis), flowers in sugar…
The recipe for a nice icing never missed here.
The inspiration for your Number Cakes and other numbered pies: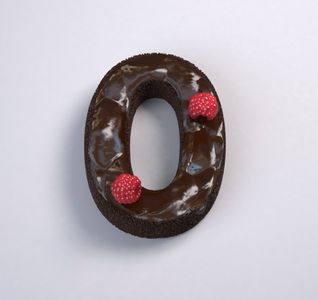 © Istock