---
A Diablo Immortal player has poured a whopping $100,000 into his character. Now he's faced with a home-grown luxury problem and is considering claiming his money back from Blizzard. However, his chances of success are rather poor, because the system works exactly as it should.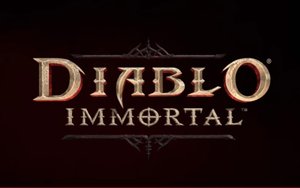 Languages:German English
Platforms:Android, iOS
Diablo Immortal: Players with massive reclamation
The mobile game Diablo Immortal for iOS and Android is free-to-play, which of course does not mean free. If you want to make your character as strong as possible as quickly as possible, Blizzard will ask you to pay. The maximum hero costs around $100,000. The gamer jtisallbusiness has invested exactly this sum. But now he is faced with a problem that will not be solved in the near future.
As he is quite simply the most powerful character in the Diablo Immortal universe, just don't know the game's matching system. According to him, he has been waiting for matches with his maximum hero for a long time. However, the system does not let him in because the difference in playing strength is far too high compared to others (source: jtisallbusiness).
According to the YouTuber he can no longer play Diablo Immortal properly, because Blizzard closed the door in front of him. Only when other players join the game who have also put $100,000 on the table for their character – and are interested in PvP rounds with him – can he use what he shelled out a six-figure sum for.
How to get started with Diablo Immortal:
Diablo Immortal: "It gets lonely at the top"
Malicious reactions are of course not long in coming. Some commentators sarcastically congratulate him on "PvP Won" have. The YouTuber "got exactly what he wanted" and "it gets lonely at the top". Even though Blizzard has been heavily criticized in the past for its free-to-play model, the majority of commentators see no fault on the part of the manufacturer in this specific case.