No less than 6 years later, the Lich King returns to Hearthstone for the biggest expansion ever released on the game: March of the Lich King. For the occasion, Chadd Nervig, head of the development team and Matthew London, in charge of the game's different modes and narrative, gave a one-hour round table interview to which we were invited. The death knight as a new playable class, 145 new cards for other classes, new cosmetics and other new things to come, here is the summary of the most relevant questions and answers.
Could the rune system in the deck building offering different possibilities to create your deck be passed on to other classes and resemble the specialization system like in World of Warcraft?
Matthew London: We're waiting for feedback on the rune system, we're excited for you to find out. No plans though to make the other classes more complex yet, but never say never, who knows.
Chadd Nervig: Runes have been a central part of Death Knight development, it would take huge changes to the base of the other classes for that to happen, it seems unlikely indeed.
Have you always thought of runes as a deckbuilding condition or have you experimented with them in other areas of gameplay, for example as a resource (mana, corpses, etc.)?
NC: Indeed, in WoW, runes are the main resource of DK, and we naturally started to exploit this system as a resource. At first it even completely replaced the mana, then we tried to combine the 2, then we realized that it was becoming redundant, that the runes were only a 2.0 mana which did not bring any real novelty. While using it as a deckbuilding condition, it brought a real freshness and allowed us to explore and create more easily.
You shared your feelings recently about wanting to make Hearthstone more complex, what do you think is the most complex part of the expansion?
NC: The rune system I think, precisely. But even people who aren't into deckbuilding can just copy some code and make a few changes if they want. You will anyway have access to tutorials and decks created in advance. And we think that adding complexity but making the gameplay deeper and deeper allows for new possibilities that were otherwise unattainable, and I think we did a great job with the Death Knight.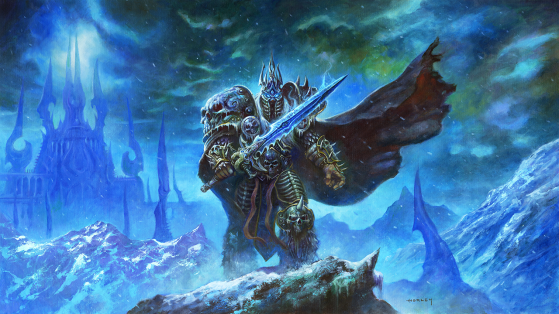 How do you compare the release of Death Knight and Demon Hunter in early 2020?
NC: We released Demon Hunter alongside a map rotation, which meant few maps and all new meta for the game as a whole. This created a lot of problems to balance the class, knowing that we were restricted on the possibilities of DH. Here we are at the end of the year, DK has a much higher card pool and we have an idea of ​​the meta he needs to fit into, this will make his arrival much more enjoyable for everyone.
ML: The release should actually go much better, but don't forget that there will also be 145 cards for all the other classes and absolutely crazy new cards will be released, personally I'm super excited to see new archetypes of existing classes in stock !
Will we see more expansions from the past coming back into the present?
NC: This is currently the case with the Knights of the Frozen Throne! Are we going to review this later.. Possible!
ML: What's cool is seeing new players have access to these expansions they haven't been able to experience before, and for free!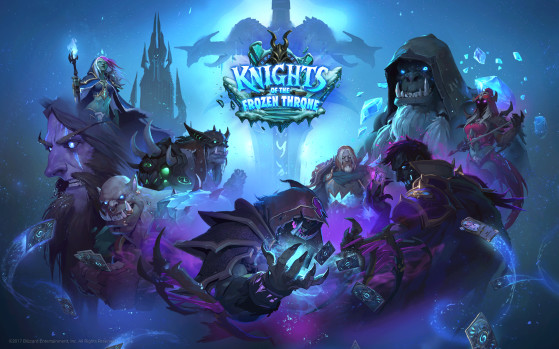 New modes planned?
ML: No new modes planned apart from the death knight prologue, but many new features for the Duels mode which will be announced soon, making the mode more fun than ever!
The tournament mode teased several years ago never happened. Can we expect to see it one day or must we forget it forever?
ML: No tournament mode for 25.0 indeed, but we continue to explore new possibilities for playing Hearthstone on a daily basis, especially with Heroic Arm Wrestling which is the closest thing to a tournament mode, with incredible rewards at the end of each run and which have been a great success! We will continue to popularize this kind of content if they continue to do so.
The announcement cinematic was incredible, can we expect this quality afterwards?
NC: It's true that she was crazy. I can't promise anything, but we will do everything to reproduce this, yes!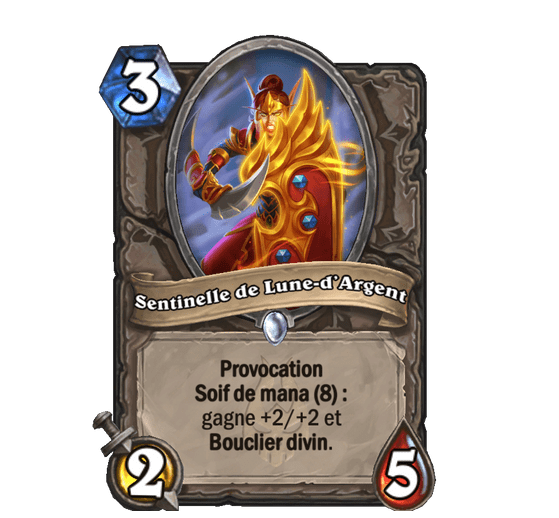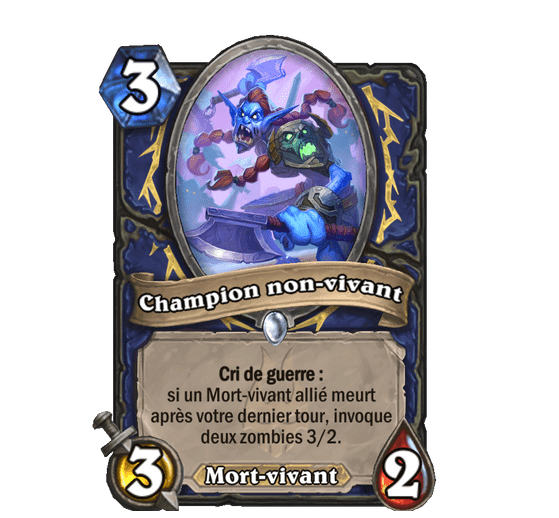 The new Mana Thirst mechanic seems to be able to make it easier to balance the game instead of constantly changing a card's mana or stats. Can we expect buffs from old cards with this effect and will it stay in the game going forward?
NC: Mana Thirst is an effect that has already been introduced several times in the game but just didn't have a keyword. Omega cards at the time, rank 1, 2, and 3 cards also for example are examples of Mana Thirst. This is also an effect related to blood elf cards, via WoW history. Can we expect retroactive buffs hmm… Nothing to announce there yet, but we have things planned (smiles).
Will the new type of "undead" minions come to Battlegrounds?
ML: The first patch after the release of a big expansion (25.1 so) is usually when Battlegrounds gets its moment of glory, so expect some news around that time, yes.
The new legendary portraits announced with Arthas first look cool, will every class get one, and when?
ML: You can already see a 2nd one on the press site so check it out! (Note: it's Sylvanas!) Afterwards, of course we want more, with at least one per class. The coolest thing about these portraits is that they look alive, you see them kick when you attack, they recoil and growl when you take damage, they really bring some extra life to the game not seen before and it's really unbelievable.
Marvel Snap has just been released and is very successful, what do you think of this, things to remember for Hearthstone?
NC: We are happy to see the success of our friends and former colleagues with Marvel Snap, however we remain focused on Hearthstone and how to make it the best game possible.
Monk or evocator, which will be the next class?
ML: Bard! We must be a bard, let's go! (laughs)
NC: I can't wait to play evocative in Dragonflight (nb: the new WoW expansion coming soon) and see what happens! No new class planned in the near future anyway, all our attention is focused on the death knight and that's already a lot.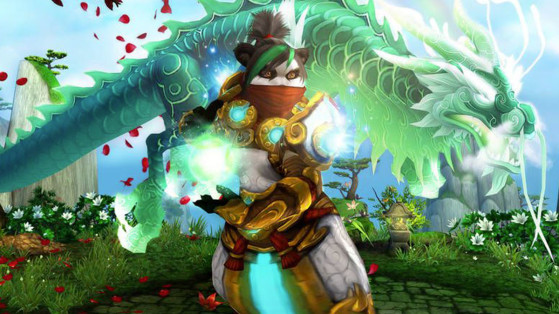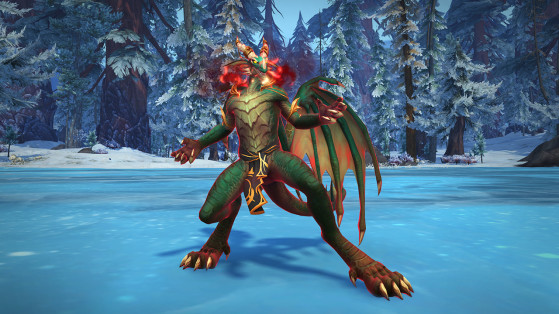 Hearthstone's biggest expansion and the return of the Lich King are coming December 6 at 7 p.m.and I hope you're as excited as we are to dive into it!
The DK is finally coming to Hearthstone, with truly unique gameplay!
Blizzard has revealed the next expansion for Hearthstone, and it will invite an eleventh class to the inn: the Death Knight! This new set called "The March of the Lich King" will therefore introduce new mechanics and three "specializations" for the DK: Blood, Frost or Unholy!