This week, find what to watch on Prime Video whatever your mood: go on an adventure with the ninjas of Konoha, freak out in front of That, reconnect with the best humor saga of the 2000s… And it's not not all !
WANT TO LEARN – CASSANDRO
Tired of soulless school documentaries? While they should be taken with a pinch of salt, biopics are often a good way to learn more about the life and journey of a personality without throwing in the towel. That's good: Cassandro has just made a sensational entry into the Prime Video catalog!
In the macho and spectacular world of Mexican wrestling, Lucha Libre are absolute stars. Super-muscular masked fighters, they compete in the ring for the pleasure of cheering spectators.
Despite his passion and determination, Saúl Armendáriz is not really cut out for the discipline. Homosexual, he fears becoming the laughing stock of the community. But encouraged by his mother to cultivate his difference to stand out, by becoming the Exotico wrestler, ready to do anything to undermine his opponents as well as the clichés.
The true, funny and touching story of a little-known sporting figure, played on screen by the great Gael Garcia Bernal (awarded at Cannes in 2003). A little nugget!
DESIRE FOR ADVENTURE – NARUTO
If Lucha Libre isn't your cup of tea, go on an adventure with the ninjas of Konoha instead! Change of place and time with this adaptation of Masashi Kishimoto's manga, sold more than 250 million copies worldwide.
Take part in the missions of Kakashi and his team in the land of sand or waves, attend the Chunin exam tournament and discover a sublime story of friendship with the complete Naruto (and Naruto Shippuden)!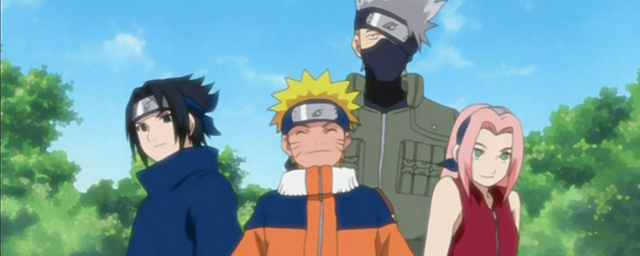 DESIRE FOR DRAMA – SUCCESSION
"Drama" often rhymes with "family", especially when an inheritance is at stake! Rated 4.1 by AlloCiné spectators, the Succession series takes you into the daily life of the rich and powerful Roy family.
When the patriarch (Brian Cox) suffers a stroke, his children (Alan Ruck, Jeremy Strong, Kieran Culkin and Sarah Snook) must consider his succession. Obviously, everyone has their own plans!
A gem of writing and interpretation, Succession is to be discovered with the Warner Pass.
WANT TO HAVE FUN – AMERICAN PIE
Can't look at an apple pie anymore without getting crazy ideas? It's quite normal: the American Pie saga has been there and left its mark on an entire generation! Join Jim (Jason Biggs) and his gang on the high school campus and witness their epic and unforgettably funny quest, that of… their deflowering.
A cult, feel-good teen movie, ideal for staying in the holiday mood as fall approaches.
WANT TO FLIPPER – THIS
While American Pie's East Great Falls campus is relatively safe, that's not the case for the small town of Derry, where students have a tendency to disappear.
Several children agree that, for several weeks, a mysterious clown seems to be following them and waiting for the slightest mistake on their part to try to kidnap them…
Based on the famous novel by horror master Stephen King, this new adaptation of That combines the art of horror with the nostalgic-vintage atmosphere of the 80s. Teenagers on bicycles, essential disco hits and ingenious jumpscares: don't miss the opportunity to discover this gem of the genre!
DESIRE FOR CHILL – ROUTE OF LITTLE THINGS
Mark (Kyle Allen) is not a boy like the others, since he is condemned to relive the same day forever. But just when he thought he knew his eternal daily life by heart, he discovers to his surprise that he is not alone. Margaret (Kathryn Newton) is also stuck in her time loop.
Will these two extraordinary beings manage to find the secret that unites them?
As romantic as it is fantastic, Itinerary of Little Things is a charming comedy-drama that will delight fans of teen movies.
DESIRE FOR ACTION – THE SAMARITAN
After playing Rambo and Rocky, Sylvester Stallone has become the very definition of the word "badass". And it was nothing compared to his performance in The Samaritan!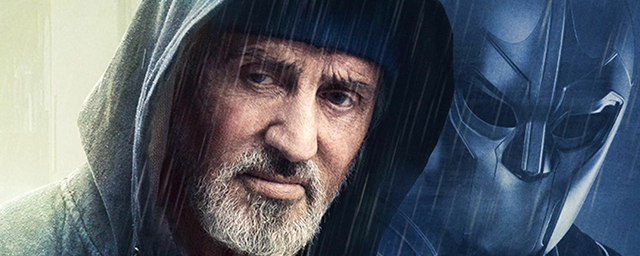 He lends his features to old Joe, a retired superhero who everyone thinks was lost in a tragic accident. But when Granite City's crime rate explodes, his young neighbor Sam (Javon Walton), convinced that he recognizes the missing vigilante in him, asks him to return to service.
A good dose of adrenaline that should satisfy fans of The Boys before the release of season 4 of the series!
These films and series are available on Prime Video.