INVINCIBLE

Amazon already delighted "Invincible" fans with the good news that two more seasons of the superhero series will be produced. Now a cast member gives more information about the current production status of seasons 2 and 3.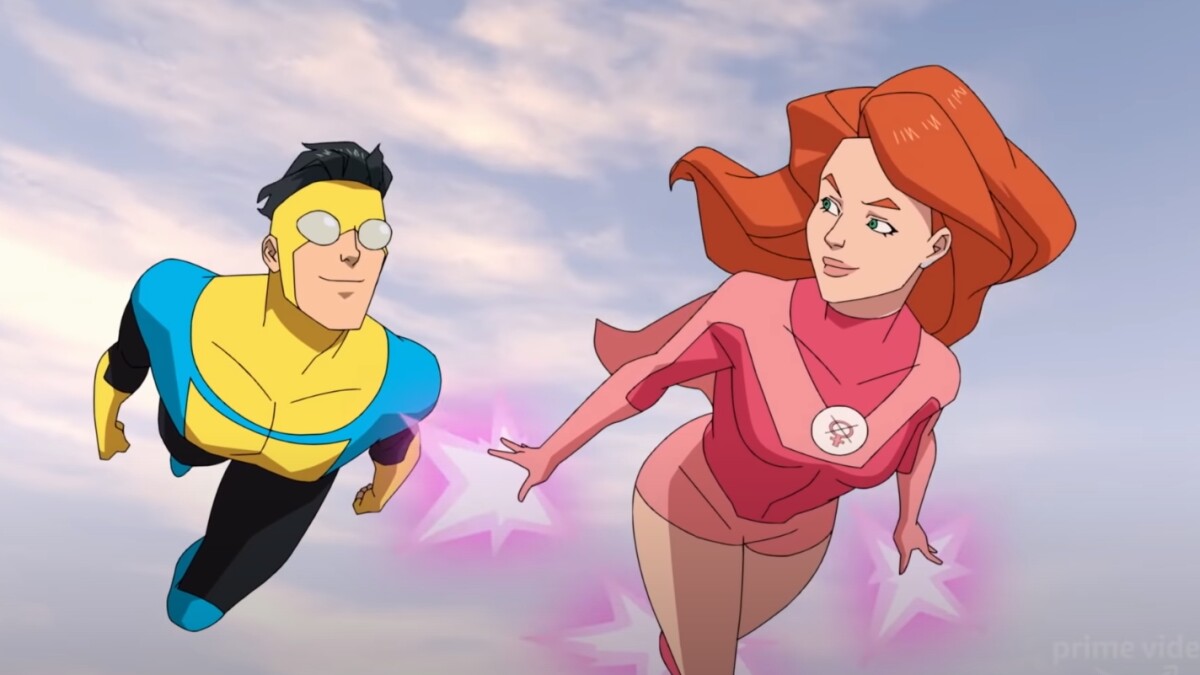 In "Invincible", the ordinary teenager Mark Grayson becomes the superhero Invincible.
Amazon Prime Video extended the successful superhero series by 2 more seasons!
Cast member and voice actor Khary Payton has now revealed the state of production for seasons 2 and 3.
In 2021, the new adult superhero series Invincible, animated by The Walking Dead creator Robert Kirkman, hit Amazon Prime Video and wowed critics and fans alike. In order to further expand this success, Amazon has extended the series by a 2nd and 3rd season. After the sequel has been quiet for a while, voice actor Khary Payton is now giving an update on how the production is going.
start date

Trailers

Plot

production and cast
When are Invincible seasons 2 and 3 coming out?

It has been quiet for a long time about the sequel to "Invincible". Season 1 started in March 2021. Although the production is more advanced than many think, there is still no official start date for season 2 known. However, we may still be able to towards the end of 2022 expect to continue.
Trailer and pictures of "Invincible" Season 2 and 3

At the moment, neither a trailer nor the first pictures of the 2nd and 3rd seasons of "Invincible" have been released. As soon as there are news and publications here, we will of course inform you about them.
What will "Invincible" seasons 2 and 3 be about?

Title character Mark Grayson aka Invincible will continue to struggle with the harsh reality of being a superhero in seasons 2 and 3 of the superhero series. His berserk attacks should also pose problems for Mark in the coming issues.
Meanwhile, his mother Debbie (voiced by Sandra Oh in the original) fell into depression and alcoholism after realizing that her husband Nolan Grayson aka Omni-Man (JK Simmons) had killed the original Guardians of the Globe.
Production and cast of "Invincible" seasons 2 and 3

Amazon is renewing the comic adaptation for Seasons 2 AND 3 at once, demonstrating the streaming service's great confidence in the future success and longevity of the show. Comic and series creator Robert Kirkman officially shared the happy extension news in a video call (probably staged) with speaker and series star Yeun via Twitter:
External content
from Twitter
You can find one here tweet, which complements the article. With one click you can display it.
I consent to external content being displayed to me. This allows personal data to be transmitted to third-party platforms. More about this in our privacy policy.
To date, it is expected that all voice actors for seasons 2 and 3 of "Invincible" will return. Steven Yeun (Mark Grayson), Sandra Oh (Debbie Grayson), JK Simmons (Nolan Grayson / Omni-Man), Gillian Jacobs (Atom Eve), Zachary Quinto (Robot), Walton Goggins (Cecil Stedman), Khary Payton (Black Samson ) and Co. will be part of the party again.
However, so far more information about the cast and production is well kept under wraps. It wasn't until early January 2022 that spokesman and "The Walkin Dead" star Steven Yeun revealed that production hadn't started yet. But then the showrunner of the series, Simon Racioppa, revealed that the production is more advanced than many think.
"A lot of people assume we're just getting started," Racioppa explained in an interview with online magazine ComicBookMovie. "But that's not true. We've been working on this for a while. It's a big show and it takes time to get everything right."
"We are still in the pandemic," adds the showrunner, but he hopes to have overcome the resulting restrictions soon. Simon Racioppa also wishes that the new episodes were already finished. "We're in deep; I'll get back to work this afternoon […] 'Invincible'".
In an interview with the YouTube channel The Movie Dweeb, Black Samson voice actor Khary Payton has now talked about his role in the superhero series and the progress of work on "Invincible" seasons 2 and 3. The actor has now revealed that the cast members are already busy recording voiceovers for Season 3.
According to Payton, the synchronization work for season 2 should already be completed. To explain why an exact season 2 start date is still a long way off, the actor also revealed that COVID and busy animation studios are the reason for the ongoing delay. However, Payton's update now gives hope that at least Season 3 will not be as long in coming.
| | |
| --- | --- |
| Rate Invincible | |
| genre | Drama, Animation, Action & Adventure |
| first airing | 01.12.2020 |
| First broadcast in Germany | 05/06/2020 |
| More sources | |
| networks | Amazon, MTV |
| production | Skybound Entertainment |
| squadrons | |
Don't miss anything with the NETWORK-Newsletter
Every Friday: The most informative and entertaining summary from the world of technology!
This page was created using data from Amazon, Netflix, MagentaTV, Sky Online, iTunes, The Movie Database, Fanart.tv, Warner Home Entertainment, Sony Home Entertainment or their respective production studios and/or publishers. In case of errors or problems please use the contact form.