Amid all the buzz surrounding League of Legends news, it's easy to forget the current state of the game. We're thinking about the release of Bel'Veth or the next gigantic patch where effective damage reduction will arrive. . However, looking into the distance can cause us to miss what is right in front of our noses. In this case, it's the champion who is already the most broken in all of season 12.
The new Olaf dominates League of Legends
The champion in question is Olaf, an old top lane acquaintance. While the big update offered by Riot Games consisted of revamping its kit and trying to improve its balance issues, the developer ended up introducing a huge improvement whose translation is an increase of almost eight points of its win rate when played on top. In this position, he wins 53.6% of matches, which for all intents and purposes makes him the best champion in the entire League of Legends, when all ranks are taken into account..
However, there is even more hidden magic in the character. This victory percentage takes into account all possible item choices. However, most players make a mistake when choosing their items. When the champion is equipped with Trinity Force, their average win rate increases to 57.6%. It's a real barbarity that we've rarely seen in recent League of Legends history. It should be noted that, in general, the most broken champions who have set foot in Summoner's Rift have won 60% of their matches.
The increased survivability of his new W – Force tenfold and improved power distribution has allowed the champion to establish himself as the most powerful champion in the game, by far, over his pursuers. The kit is actually very well built right now, but what mostly hurts is the fact that its damage stats are so out of balance that it's nearly impossible to win a trade against it. No matter who he faces, he will likely win.
You may think that the story ends there and that this is just a warning of the type "play it or ban it"but there is one more detail to mention about Olaf. Not only is the champion the most powerful in League of Legends, but he promises to be even better when the next big 12.10 patch arrives.. The damage reduction will benefit shooters, against which it performs very well. What will make the difference, however, is the fact that it has everything that Riot Games thinks is too powerful. He has raw damage, shield, lifesteal, and a very high DPS ability thanks to his Q – Ripper's low cooldown.
The truth is, if his changes are too profitable for the champion, Riot Games could nerf him imminently. The developer has announced that they won't be making individual balance adjustments in patch 12.10 (beyond healing or shields), but also that they will only be making adjustments 48 hours after release.. It's possible that Olaf will fall then, although it won't be easy. The champ shines on the top lane, but his performance in the jungle isn't up to snuff, and the balance team will have to look for a more ingenious nerf than the conventional nerfs.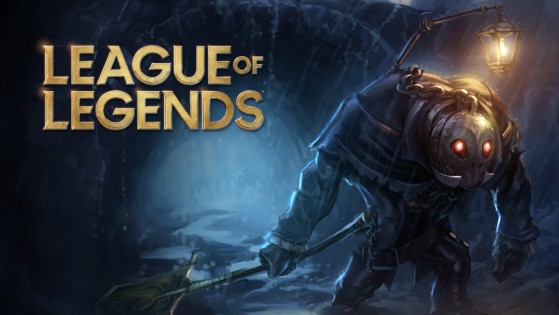 Yorick was the most problematic champion for Riot Games before its revamp. According to the developers, the situation regarding its bugs was untenable and they purposely kept it in a bad state so that no one would want to play it.