Joined by the Swedish publisher Paradox Interactive, the C Prompt Games team announces Millenniaa title that seems very ambitious.
Accustomed to large historical frescoes like Crusader Kings, Europa Universalis Or Victoria, Paradox Interactive seems to want to add a string to its bow. A very nice rope indeed.
The Swedish publisher has actually teamed up with C Prompt Games and announced a brand new franchise called Millennia : everything suggests that she will happily walk on the flowerbeds of a certain Civilization.
10,000 years of history to build
Unexpectedly, when Gamescom has already ended for a while, but it is still far too early for Paris Games Week, Paradox Interactive is revealing the project Millennia.
The Steam page (which is celebrating its 20th anniversary) is already in place – and Paradox strongly encourages us to "wishlist" the project – we can read that it is "
Create your own nation in Millennia, a historical turn-based 4X game that tests your strategic prowess across 10,000 years of history, from the dawn of humanity to possible futures ".
On paper, there are therefore good reasons to believe that Paradox Interactive wants to tease Firaxis and its Sid Meier's Civilization VI whose age (it was already released in 2016) suggests that a new sequel is not far away.
National spirit and areas of investment
For the moment, we unfortunately do not know much more about what remains as a nice declaration of intentions. C Prompt Games is a studio " founded by industry veterans » according to a formula that we have read a little too much.
In this case, they are Rob Fermier, Ian Fischer and Brian Sousa who participated in the development of titles as remarkable asAge of Empires II, Age of Mythology, Starcraft II Or… Orcs Must Die. The three friends and their team embarked on the design of what is clearly presented as a " 4 x turn-based » with, however, " innovative gameplay to allow players to write their own stories about the past ".
As always in this type of game, it will be a question of taking charge of the destiny of a people and guiding them through 10 ages covering 10,000 years of history. A system called " national spirit » must come to distinguish the nations and grant them bonuses: in the manner of what was proposed Crusader Kings IIIthis national spirit must evolve during the game in order to allow civilization adjustments and renew the games.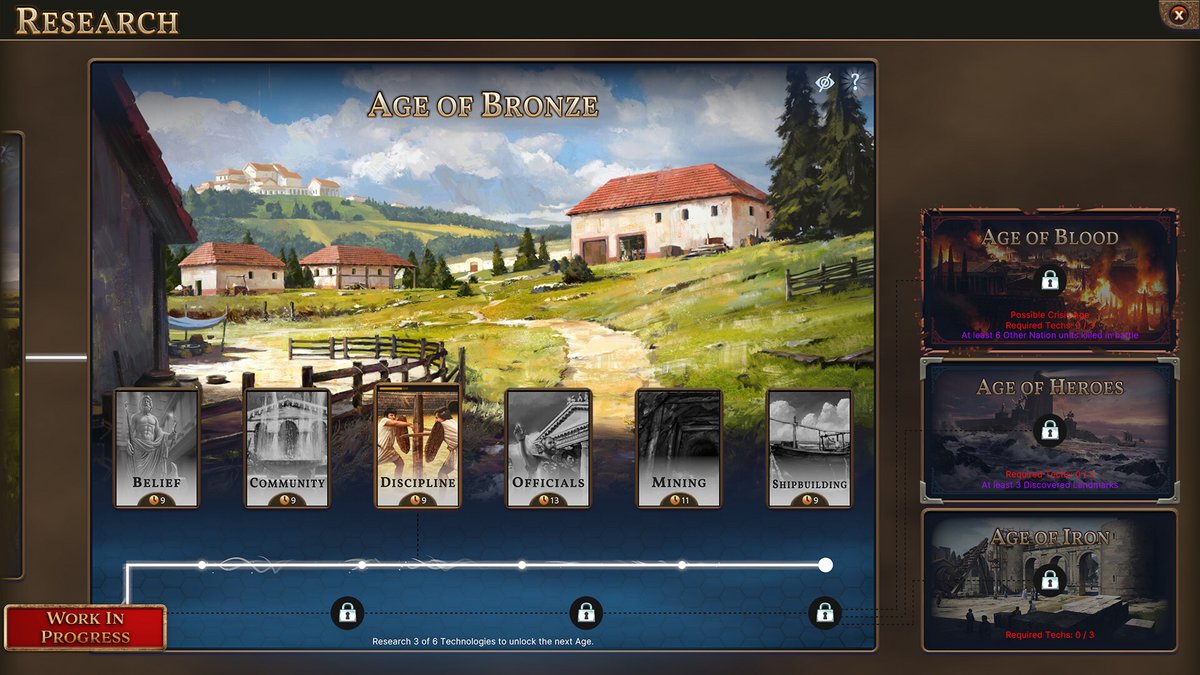 One more turn… One more turn…
Paradox Interactive also mentions six " investment areas » from exploration, to engineering, through the arts, government, military and diplomacy. Areas that should help guide civilization: " the more you invest in an area, the more unique powers your nation can enjoy ".
Of course, Paradox Interactive and C Prompt Games do not fail to emphasize the importance of the economy to support our strategy before moving on to the question of combat. Millennia here gives the impression of being much closer to games like Civilization than classic Paradox where the management of battles is quite succinct, Hearts of Iron set apart.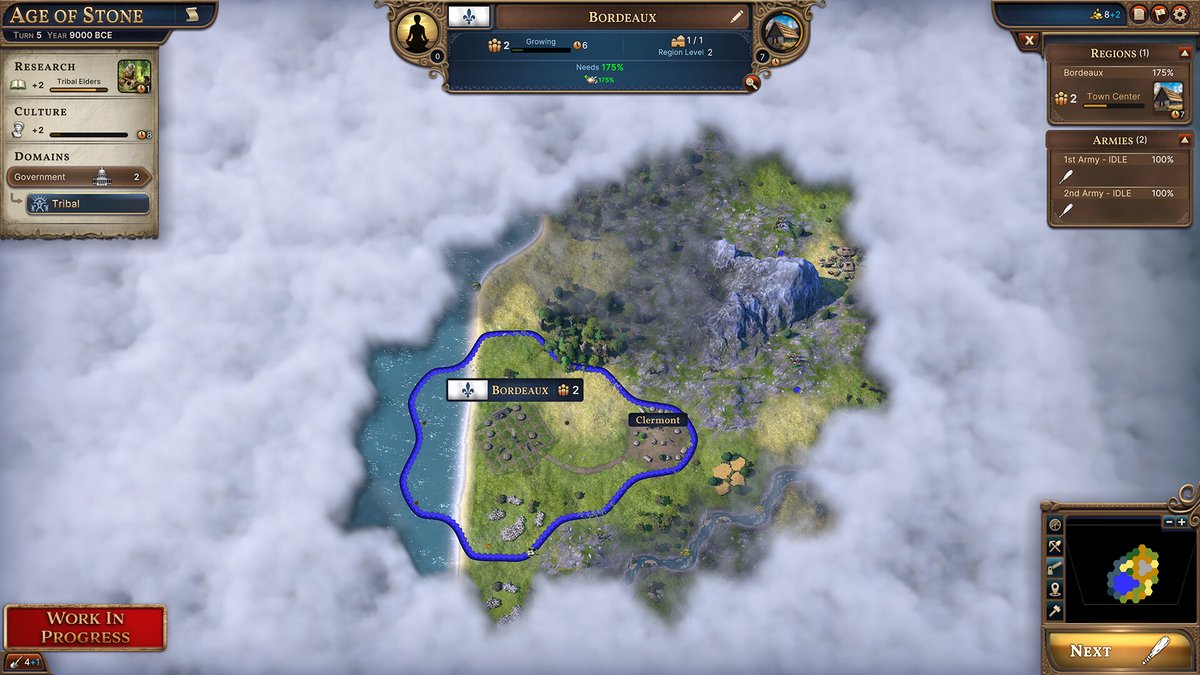 By taking a look at the captures, we can also note the presence of towns (see Bordeaux) and "villages" which seem directly linked to them (see Clermont). Monuments like the Pyramids will be on the menu and the space race will have its part. Millennia obviously poses many more questions than it provides answers, but the release is planned for next year: we will soon know more!
Source : Paradox Interactive