If the next opus ofInfinity Ward is eagerly awaited by the community of Call of Duty players, Call of Duty: Modern Warfare 2 has nevertheless raised some questions within the community.
Indeed, during the official reveal of the first gameplay images which took place on June 9th, some animations of the game turned out to be the same as those present in Call of Duty: Modern Warfare of 2019. It is therefore naturally that the players had some fears, but the developers of Infinity Ward decided to speak up and reassure them.
Devs address player concerns over Modern Warfare 2 animations
During the reveal of Modern Warfare 2 gameplay footage, we were treated to a glimpse of the weapon handling animations. If these are the same as those of MW 2019, this is the problem according to several players. Indeed, on Koah Le's YouTube channelthe Lead Animator of Call of Duty: Modern Warfare 2, some were quick to voice their concerns (via CharlieIntel).
As a result, we can therefore read several comments in which we understand the fears of the players, then others who have questioned the developers about them, and one of them did not hesitate to ask if they were really the same animations. In response, Khoa Le said that if they ever reuse something, they still try to "always improve it or make it more enjoyable."
Afterwards, another player asked if there would be new animations for the Vector, but the answer was negative due to the design of the weapon. According to Khoa Le, there are not many different ways to reload the weapon and therefore to offer other animations than the one already known.
Through the various exchanges, we therefore understand that, despite the similarities of weapon animations with Modern Warfare of 2019, the developers are still working to bring some modifications and therefore new animations for the latter. However, some will still be quite light.
See you this summer!
In a few weeks, we should have the right to more images of Modern Warfare 2, with in particular what should be the revelation of the gameplay images of its Multiplayer. Through these, we hope to discover once and for all its new DMZ mode, a mode that is now expected more than ever by players.
In addition, we should also have the right to presentation images of the two other new modes which are, we remind you, the Prisoner Rescue mode and Knockout.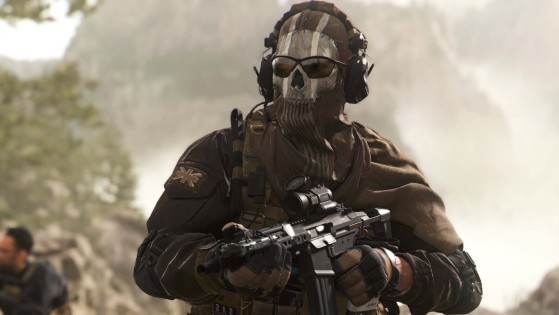 It is in October that Call of Duty: Modern Warfare 2 players will be able to welcome the title of Infinity Ward. And if the fear of the presence of cheaters is completely legitimate, here is some news that should reassure most of you.