---
Fans can hardly believe it, but according to a recent report, Netflix actually dares and commissions a sixth season of the cult series "Black Mirror". One of the best series is finally returning to the Netflix program with new stories. But what is already known about the new edition? An industry journal knows more.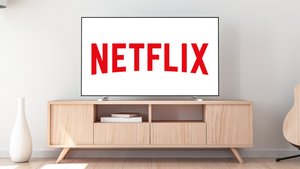 "Black Mirror" is undoubtedly one of the streaming provider's best productions, with an IMDb rating of 8.8 and 84 percent on the tomatometer on Rotten Tomatoes. The slightly dystopian anthology series originally started on British Channel 4, but then found a new home with Netflix from season 3 onwards. In the meantime, 5 seasons and an interactive film have already been released. But nothing has happened for three years, it's been quiet about "Black Mirror" (watch Black Mirror on Netflix).
The trailer for the final season of Black Mirror:
Netflix brings back Black Mirror: Season 6 even more epic
In an exclusive report, the industry journal "Variety" now announces the return of "Black Mirror". As a result, Netflix has ordered a sixth season after all. There is no concrete information about the content yet (source: Variety). However, you want to know the following things:
Season 6 will have more episodes than Season 5. As a reminder, Netflix last fed us with only 3 episodes, as many as in the two original seasons. Seasons 3 and 4 were more generous with 6 episodes each.
The episodes should be even more cinematic, more like cinema instead of TV feeling. So you can expect episode lengths of well over an hour each, something that partly existed before.
It is not yet known when a publication can be expected. However, if the starting signal has only just been given, one should rather count on a production time of at least 1 to 2 years. Ergo: It won't be anything before 2023, maybe even 2024 or slightly later. Either way, it will probably be the longest break that fans of "Black Mirror" have had to endure so far, after there has been nothing new to marvel at from the Black Mirror universe since 2019.
Don't miss these series either:
Netflix tip for the meantime
If you don't want to wait that long, We recommend the appropriate insider tip "Love, Death & Robots" on Netflix – Season 3 starts on May 20th. 2022. For quite a few viewers, a kind of animated version of "Black Mirror". At least the slightly slanted tone is wonderfully hit.