---
The market leader of an entire industry stumbles. Netflix has to save and can't do anything else. A whole series of employees are to be kicked out – not for the first time this year.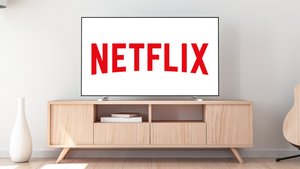 Netflix isn't exactly running smoothly at the moment. The streaming service loses subscribers, often only delivers average goods and too many of them. Meanwhile, the competition is catching up and is getting closer and closer to Netflix. No wonder the stock market value is falling and only corresponds to a fraction of what was called at the beginning of the year.
Netflix plans to lay off even more employees
What do companies do in this case? They terminate employees and try to restructure themselves. Netflix is ​​no exception. According to a recent report, around 150 colleagues are now being fired. Under certain circumstances, it could already hit them in the current week. It is not yet known which department it affects. However, Netflix did not want to comment on the message – a denial looks different (source: Variety).
With these innovations, Netflix is ​​currently trying to make up ground again in June:
It would not be the first wave of layoffs, as early as May it hit 150 Netflix employees and an unknown number of freelancers. In addition, a large number of film and series projects were cancelled. Netflix is ​​also saving at this point and therefore wants to use its money in a more focused way.
And with this excellent content, the competition is putting pressure on Netflix:
No chance for growth at Netflix
Netflix is ​​still the global market leader, but is increasingly being successfully attacked by competing market participants. Disney+ in particular was able to massively expand its own customer base. Other providers are also entering the market. In this country, Paramount+ will join them at the end of the year and try to win subscribers. At Netflix, however, the growth is over for the time being. Now is the time to keep customers and not lose more.