That's it, new PS Plus cards are starting to arrive in France. Amazon draws the first with this new system which frankly lacks clarity.
Last week, Sony began to withdraw PS Plus cards from sale around the world. Obviously PlayStation players were worried: what if it was the end of advantageous promotions? Others railed at the idea of ​​having to enter their bank details on the PSN in the absence of an alternative. Eventually, new PS Plus cards arrived. They are different and above all clearly less practical.
The new PS Plus cards are here. What differences?
As noticed by our colleagues from Push Square, the Japanese publisher has quietly begun to launch a new series of PS Plus cards at American retailers. Where the old vouchers directly allowed you to have a subscription by entering the code, the new ones operate completely differently. It is actually more of a classic gift card stamped PS+ which is used to credit your PSN account with a certain amount.
In France, similar PS Plus cards have started arriving at Amazon. More concretely, those of a certain amount indicate what type of subscription they allow to buy and for what duration. A €20 card is associated with 1 month of PS Plus Premium while the €25 card is coupled with 3 months of PS Plus Essential. The classic PSN cards are now decked out with the PS+ logo, to signal their dual functionality.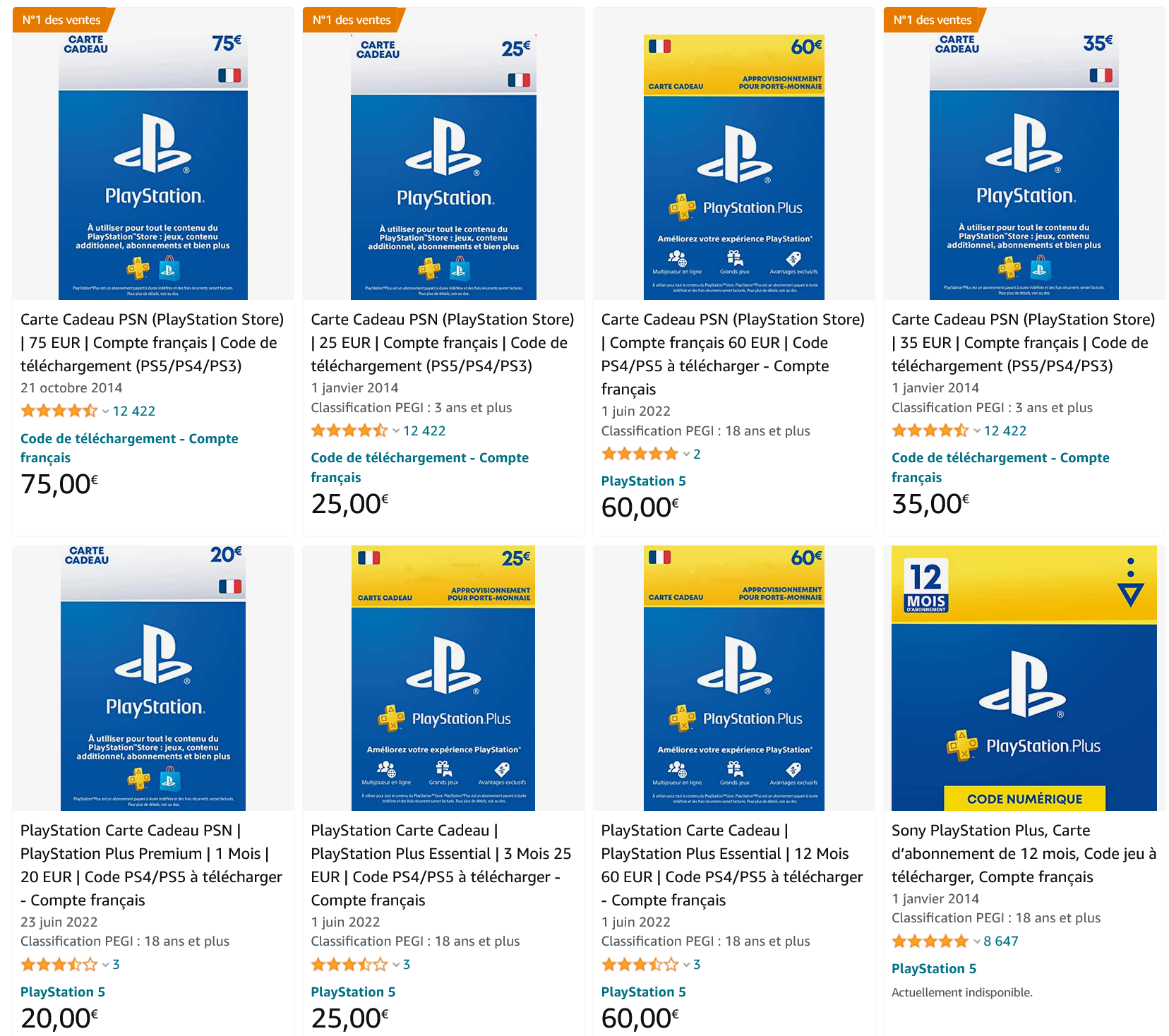 A system that lacks clarity
A system that lacks clarity and intuitiveness unlike the old formula, since not all cards indicate the type of PS+ offer to which they can give access. Parents or the less knowledgeable players who simply wish to obtain a card to buy a formula for a desired period see their purchase complicated for not much. Not to mention that you must first enter a code to credit your account and then buy your PS Plus subscription…
It is sure that we are far from my simplicity and the efficiency of the old cards, but with the upgrades difficult to do otherwise. Sony probably also wants to avoid abuse as there may have been before the launch of the new offers. The publisher had been forced to block a trick to have the PS Plus Premium at half price. Too bad for those who have no active subscription.