In partnership with Qualcomm, Niantic unveils a prototype of augmented reality glasses capable of projecting Pokémon into your field of vision… and displaying practical information. The product is far from ready, but arouses curiosity.
After virtual reality and mixed reality, there will be augmented reality. Not yet ready for a consumer product (it already works on our smartphones, but miniaturizing the technology on glasses is complicated), augmented reality aims to transform our daily lives.
By making it possible to see the world with one's eyes while superimposing virtual elements on reality, unlike virtual/mixed reality which obstructs the view, augmented reality has a great chance of becoming essential in the future, thanks to its transparency and its simplicity. Only problem: she is far from ready.
You will probably have to wait years before buying augmented reality glasses from your optician. In the meantime, Niantic, the creator of Pokemon Go, presented an enticing concept. During Qualcomm's Snapdragon Tech Summit, the company unveiled a working prototype with interesting capabilities.
Pokemon Gobut not only
Niantic's glasses are the first to use the Snapdragon AR2 Gen 1 chip, dedicated to augmented reality prototypes. This variant of the XR chips, which can be found in particular on the Meta Quest Pro headphones, has the particularity of being smaller, consuming less energy and supporting the future Wi-Fi 7, in particular to reduce latency with the source device (the smartphone for example). It is probably not a chip that will be found in commercial products, given its precocity compared to the reality of the market.
Thanks to her, Niantic was able to design glasses with the look of a ski goggle. We see through reality… and holograms. You can of course play Pokemon Go in the real world (with Pokémon in the middle of the sidewalk, but without a smartphone), but also having fun with other types of games (gun fights for example) or finding navigation information. Niantic gives the example of a virtual panel to know where you are.
In his video. Niantic claims the images are genuine, which means their prototype is pretty advanced. However, we can imagine that its autonomy is ridiculous, that the bugs are numerous and that the field of vision, which is not commented on here, is too small for daily use (it is likely that the holograms are only displayed on a small area, as on other prototypes). Anyway, this video shows that Niantic doesn't want to be just the developer of Pokemon Go. The company sees itself becoming an augmented reality giant in the future.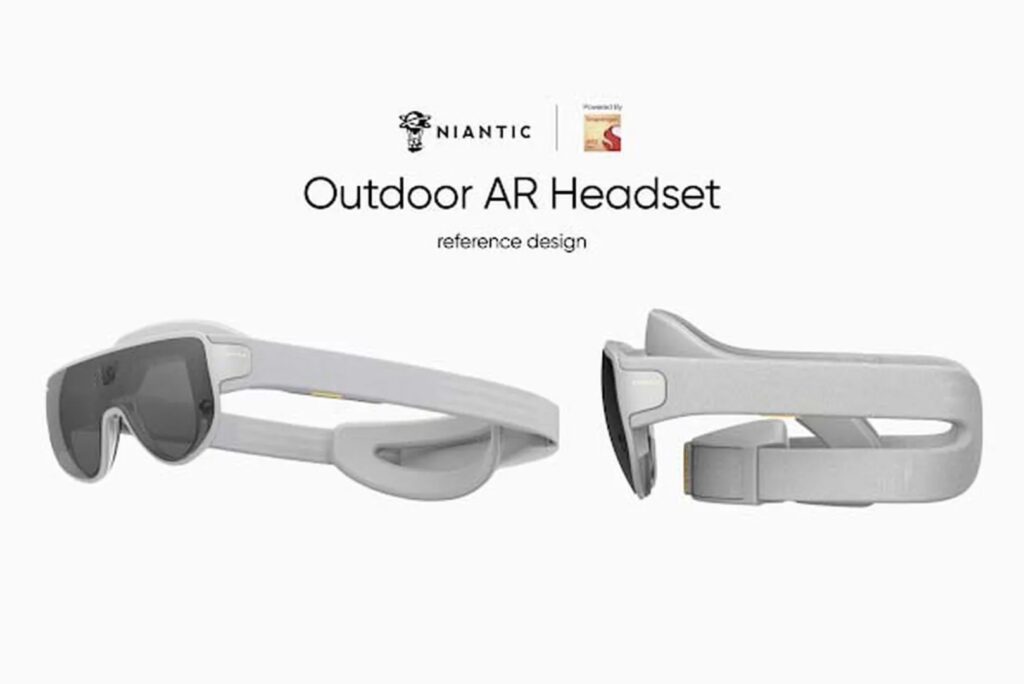 For its part, Qualcomm announces that it is supplying its Snapdragon AR2 Gen 1 chip to other manufacturers such as Lenovo, LG, Nreal, Oppo, TCL and Xiaomi. Logically, 2023 should be a year filled with interesting prototypes, in addition to concrete products like Apple's highly anticipated mixed reality headset, which is supposed to give us a glimpse of the brand's vision.