Reserved for subscribers
The Buffalo Killer referred to it in his Internet manifesto, and it's not the first. Extremist theory has gone mainstream.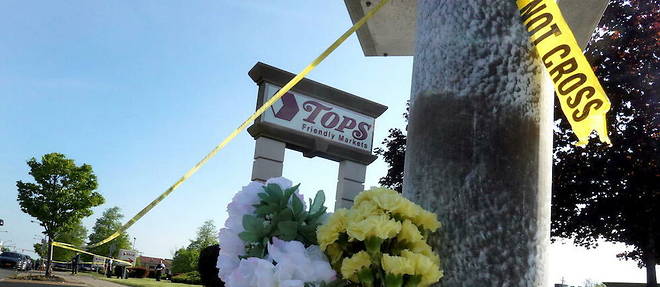 From our correspondent in the United States, Claire Meynial


Published on


Link copied
Copy link

Ithe whole broadcast on Twitch, live, thanks to a camera on his helmet. He parked, said, "When you gotta go, you gotta go." He walked into the supermarket, fired his AR-15 assault rifle, reloaded between chips and sodas, started again. Payton Gendron, 18, killed 10 people on Saturday May 14 in Buffalo, upstate New York. He had traveled 320 kilometers from his home in Conklin, a three and a half hour drive, and had already come for scouting. Why there ? According to his 180-page manifesto posted on the Discord platform, he wanted to "kill all black people" and Tops Friendly Markets was his "#1 attack zone". Buffalo was the closest city with a high concentration of blacks by car.
Gendron convinced itself that customers of the su…

You are currently reading: United States: the theory of the "great replacement" inspires terrorists