Until June 8, Games Workshop organizes, in particular with Steam and GOG, the Warhammer Skulls festival. On the menu: dozens of video games from the franchise at sacrificed prices (on the altar of Khorn). Here are the best titles that it would be a shame to miss.
What exactly is the Warhammer Skulls Festival? In addition to offering often solid sales on video games adapted from the Warhammer and Warhammer 40,000 universes (both at Steam and at GOG), this event is an opportunity to take advantage of some nice bonuses. Along with events and content updates in select titles, GOG is offering a free bundle that includes the game Warhammer 40,000: Chaos Gatehis concept art book or even wallpapers and discounts on various products.
The best games from the Warhammer Skulls Festival
Warhammer: Vermintide 2 : waiting Warhammer 40,000: Darktide at the end of the year, the excellent Vermintide 2 is offered at only 5.59 euros instead of 27.99 euros. This cooperative FPS for up to 4 players will ask you to slaughter Skaven and Chaos in spades in many very successful levels. A must to play with friends.
Warhammer 40,000: Mechanicus : the very recent, and rather successful, Warhammer 40,000: ChaosGate – Daemonhunters is not sold yet. But it does not matter, because the surprising Mechanicus also offers a convincing experience for those who would like turn-based strategy. And at only 5.99 euros instead of 29.99 euros (or 6.99 euros with its DLC), the Adeptus Mechanicus would hate you for not going to fight the Nekrons.
Battlefleet Gothic: Armada 2 : let's stay in the strategy, but direction: space. For 5.99 euros instead of 19.99 euros, the solid Armada 2 offers you a long campaign and many factions for hours of gripping space combat.
Blood Bowl II : while waiting for the third opus, head for the grounds of Blood Bowl II at 5.99 euros instead of 29.99 euros to break elf, ork, human or the faction of your choice. In addition it is the complete edition with all the DLC.
Warhammer 40,000: Space Marines : unexpected, but not for now yet, Space Marine 2 is promising. In the meantime, (re)play for 11.24 euros instead of 44.99 euros at this friendly TPS where you play as a space marine having to clean up ork vermin and Chaos.
This is a small selection, but the essential license games dawn of war and Total War Warhammeror the recent Battlesector may also be worth a look!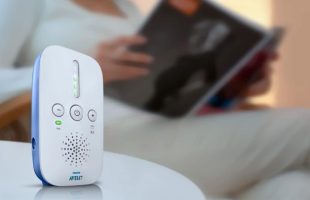 The latest articles pop culture