In addition to dark stores, there are dark kitchens. These establishments have the sole purpose of preparing food for delivery, without welcoming customers. Although controversial, they are more and more numerous in the city centers of France.
It's not just dark stores that have set up shop in city centres. These shops with tinted windows and designed solely to serve as a logistics base for delivery people are more and more numerous in France. They are not the only ones of their kind: other establishments of this kind are visible in the streets: the dark kitchens.
For further

What are dark kitchens?
Dark kitchens are catering kitchens whose sole purpose is to ensure deliveries. These establishments can be attached to a real storefront restaurant, which calls on additional cooks to meet more delivery requests. Other structures only exist online: you can only eat there by ordering on applications such as Deliveroo or UberEats.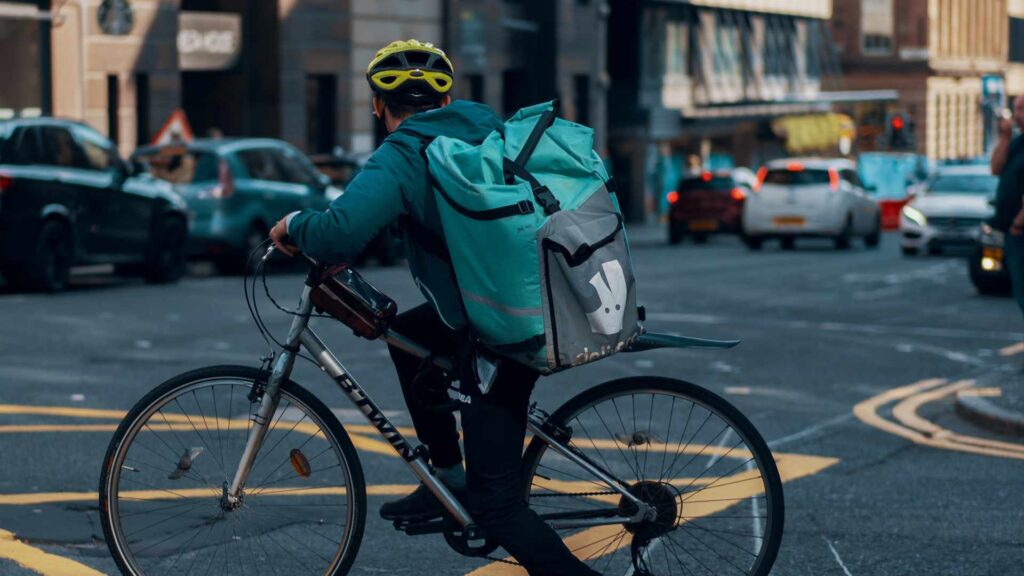 As with dark stores, dark kitchens are not made to accommodate the public. They only take care of preparing food for delivery. As a result, they are usually installed near city centers or in populated areas to ensure orders are delivered as quickly as possible.
In the vast majority of cases, these are small premises because there is no need to accommodate customers. They only need kitchens and worktops. Unlike dark stores, which need sufficient space to store goods, dark kitchens go unnoticed more easily in large cities.
What are the differences with CloudKitchens and ghost kitchens?
It's the same thing, overall. "Ghost kitchens" is another term used to refer to dark kitchens, but less used.
As for CloudKitchens, it is a company. According to DNA, which devoted an article to it, it is a company created by Travis Kalanick, the former CEO of Uber with a sulphurous reputation. CloudKitchens, which raised $400 million in 2019, promises businesses that use its services that they can open a dark kitchen within a month.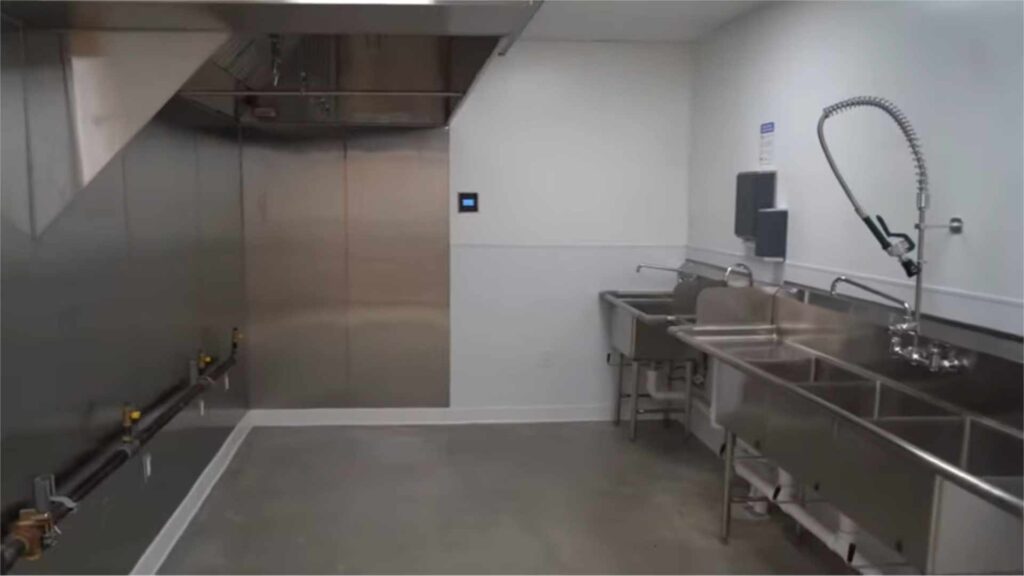 According to L'ADN, the start-up specializes in " the purchase of buildings at low cost to build kitchens dedicated solely to the delivery of meals ". CloudKitchen then takes care of renting its spaces to restaurant chains who will use it as a delivery center.
For further

How to recognize a dark kitchen?
There are unmistakable clues. They are generally located near busy arteries in city centers or residential areas, and they have replaced an old shop. Their windows are sometimes fully tinted, and delivery people can only pick up orders at a small window. In other cases, the restaurant signs are explicitly indicated on the windows, and it is even possible to enter and collect the orders inside, whether it is the delivery people or the consumers directly. click and collect.
In any case, these shops attract attention, whether because of the comings and goings of the delivery men, or because of the tinted windows preventing you from seeing the interior – something rare in France.
Are dark kitchens legal?
The establishment of dark kitchens is legal – however, since they do not welcome the public, they do not respect quite the same rules as traditional restaurants. Their arrival is less controversial than the dark stores, whose installation has been widely criticized by some municipalities.
The Council of State has also just agreed with the city of Paris, which had initiated proceedings against dark stores: the latter can no longer be considered as businesses, but as warehouses. By virtue of this, dark stores can no longer be so easily established in the heart of cities.
Dark kitchens are not affected by this decision: a decree indicates that they are not considered as warehouses, but as establishments of " kitchen dedicated to online sales ".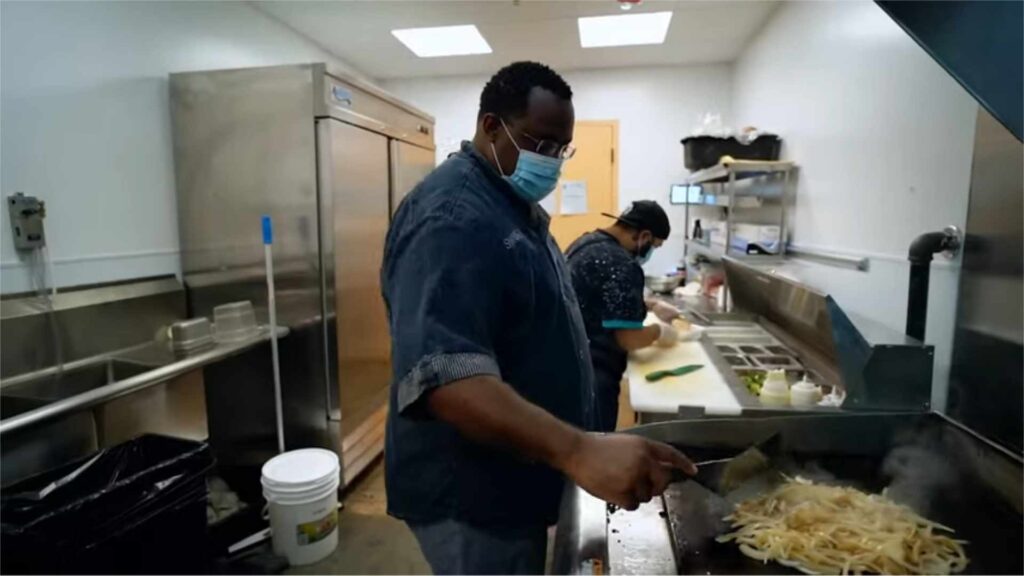 How many dark kitchens are there in France?
Since the covid crisis and its numerous confinements, food delivery services have exploded in France. A Libeo report points out that " the dark kitchen market is flourishing in France ". In all, " of the 25,000 restaurants on Uber Eats in France in 2020, there were 1,500 dark kitchens ", and according to Businesscoot, there are 500 on Deliveroo.
The home meal delivery sector is still set to grow: according to Libeo, it already represents 6% of the total value of the French commercial catering market, with 3.3 billion euros. Above all, " since 2019, there has been an increase of almost 20% per year ". The fashion for dark kitchens doesn't seem to be stopping anytime soon.
---
Subscribe to Numerama on Google News to not miss any news!