On the occasion of the release of Mark Mylod's "Menu", here are five things to know about this gastronomic and satirical thriller.
Mark Mylod's Menu
With Ralph Fiennes, Anya Taylor-Joy, Nicholas Hoult…
What is it about ? A couple travels to a remote island for dinner at one of today's hottest restaurants, along with other hand-picked guests. The tasty menu concocted by the chef will reserve surprises as surprising as they are radical…
"An awful man"
John Leguizamo portrays George Diaz, a detestable action movie star. To embody it, the actor was inspired by Steven Seagal, to whom he gave the reply in Ultimate decision worn by Kurt Russell. During the filming of this 1996 action movie, Seagal physically assaulted Leguizamo, as the latter recalled in an interview with AV Club:
"It happened during rehearsal. I was playing his staff sergeant. He comes in and says, 'I'm in charge.' And I burst out laughing. Really, I'm laughing because he looks like a retard. And there he does a taekwondo hold on me, and blocks me against the wall. He's almost 2m tall, and he took me by the surprise, I gasped and could only whisper, 'Why?'"
Recently, Leguizamo even called Seagal a"awful human being" (to Entertainment Weekly). Note that the star of Trap on the High Seas (who received a Razzie for Ultimate Decision!) has a particularly bad reputation on and off film sets. Evidenced by his conflicts with other actors like Jean-Claude Van Damme or Michael Jai White.
Birth of the project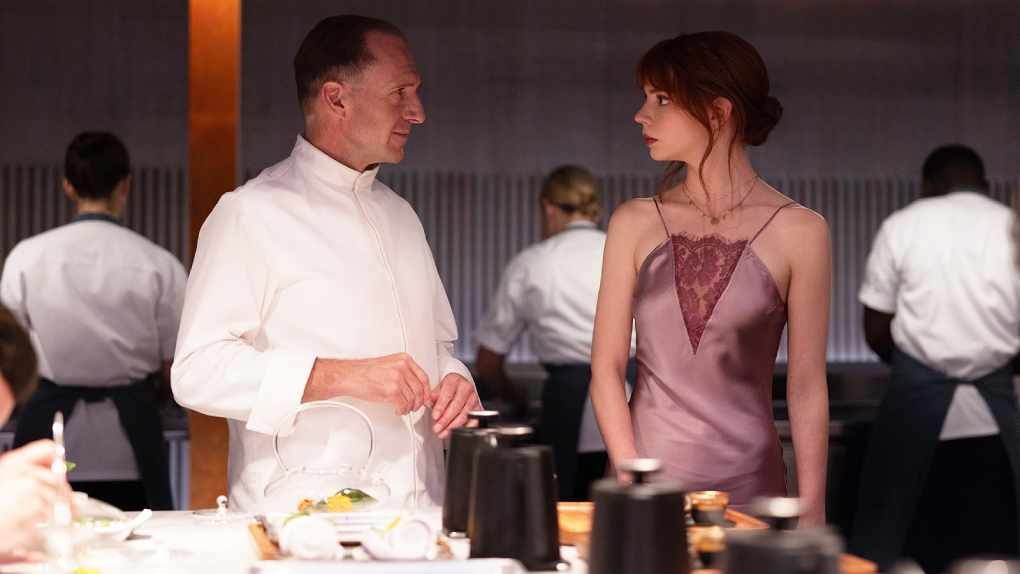 A few years ago, while visiting Bergen, Norway, screenwriter Will Tracy took a boat to a fancy restaurant on a nearby private island. The screenwriter recalls: "I'm a little claustrophobic, and when we sat down to eat, I saw the boat leave the dock, remembers this one. It was a small island. And I realized: My God, we are stuck here for four hours. What if something goes wrong?"
Will Tracy pitched the idea to longtime writing partner Seth Reiss, and together the pair crafted a satire with a narrative structure whose pacing matches the dishes on an upscale restaurant menu. .
A cold establishment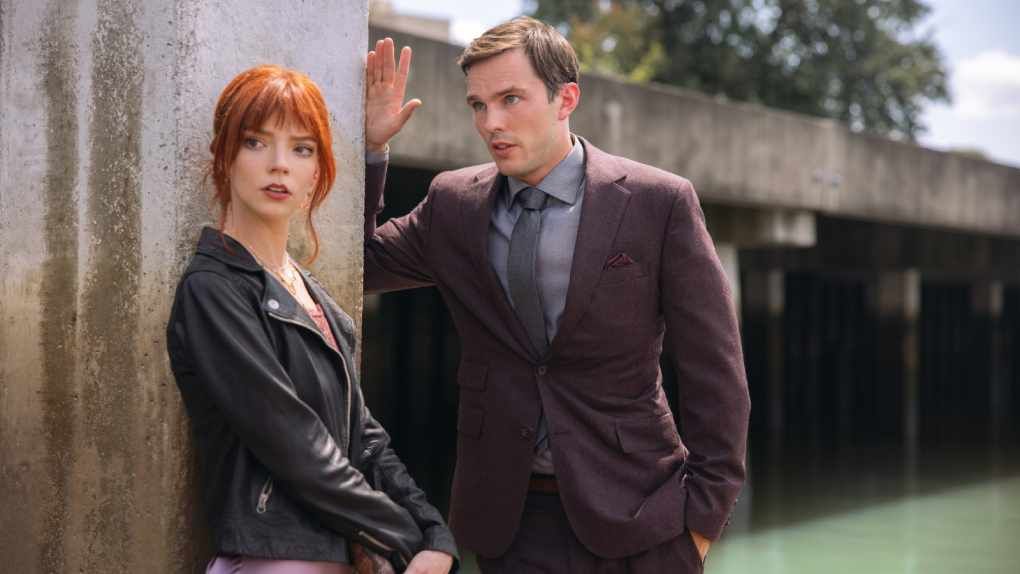 The Menu was filmed in and around Savannah, Georgia during the fall of 2021. Mark Mylod collaborated with cinematographer Peter Deming, who has extensive experience in horror and thriller films as he (among other things) worked on the sequels to Scream or La Cabane dans les bois. The director remembers:
"We discussed the need to emphasize the evolution, for example by focusing the spotlight, to show the increasing pressure on the characters. We wanted this establishment to be cold and soulless, but not so much that it was inconvenient. had to adjust."
Inspiration for Ralph Fiennes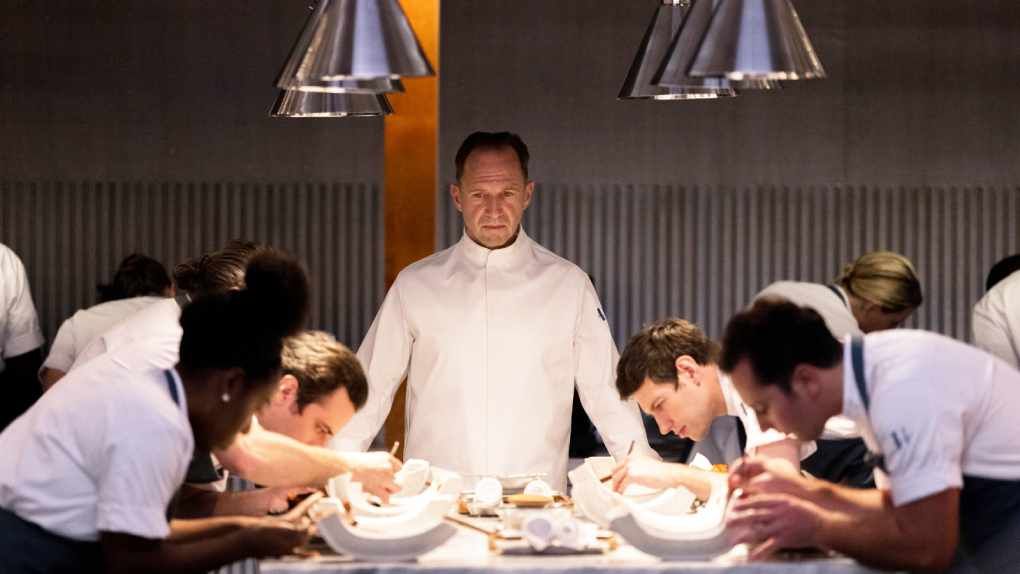 For his character of chef Slowik, Ralph Fiennes watched the show Chef's Table, which brings together the most creative stars of haute cuisine. Although Slowik is not inspired by a particular chef, Mark Mylod sent his interpreter several episodes of the series, including the one on chef Grant Achatz, who runs the Alinea restaurant in Chicago (3 stars):
"Slowik is quite a complex character. I wanted to show how dedicated he is to bringing his art to the top by constantly innovating, to the point of putting his own life on the line – which is fascinating and quite extraordinary. Ralph and I especially didn't want not present this character as a caricature, but find his humanity and his pain, understand his actions"explains the filmmaker.
A valuable consultant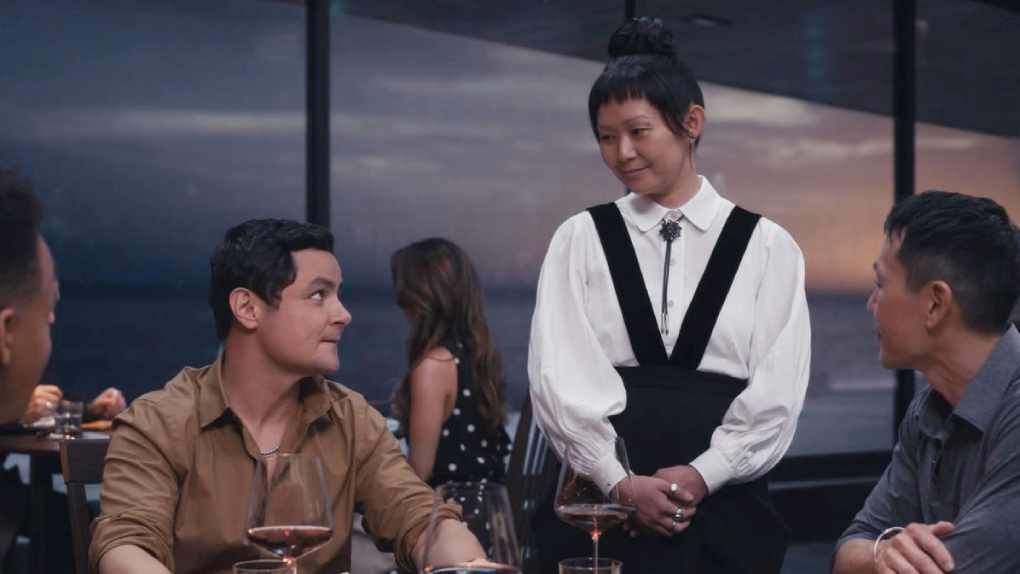 Ralph Fiennes also spent time on set with Michelin-starred chef Dominique Crenn, also featured on Chef's Table. The latter gave life to the menu that appears in the film and served as a consultant to enlighten the team on the relationship that the chef has with his team in the kitchen. The actor recalls:
"I had in mind the cliché of a kitchen in chaos with a chef screaming at everything. But when Dominique told me about her cooking and the way she liked to work, I saw Slowik's: the control and the power resides in the kitchen staff's dedication to their chef and the dishes they create."
"There is no noise or violence. Just a nod, a look, and small murmurs of correction or encouragement."