On the sidelines of its announcements for the laptop market, AMD announced two new products, this time aimed at desktop PCs: a processor
based on new 3D V-Cache technology and a Radeon RX 6500 XT. The firm has also assured us that we will be on time on Zen 4.
A dense conference like that of AMD at CES 2022. Not content with having announced a bunch of new mobile graphics cards and having presented its new Ryzen 6000 processors for laptops, the firm also wanted to draw some new products for desktop PCs.
AMD Radeon RX 6500 XT: a new alternative to play in 1080p without breaking the bank
AMD therefore presents its small Radeon RX 6500 XT, which will arrive on the market very quickly, from January 19, from $ 199 (we can imagine an investment for less than 250 euros in France). Designed for competitive titles and 1080p, this card embeds 16 processing units and natively supports ray tracing
. Clocked at 2 610 MHz, it can count on 4 GB of VRAM (GDDR6).
More powerful than the NVIDIA GTX 1650 and the Radeon RX 570, it will be able to reach the 60 FPS cap on Call of Duty: Vanguard
, Deathloop
or Far cry 6
in Full HD, with a priori a high level of detail.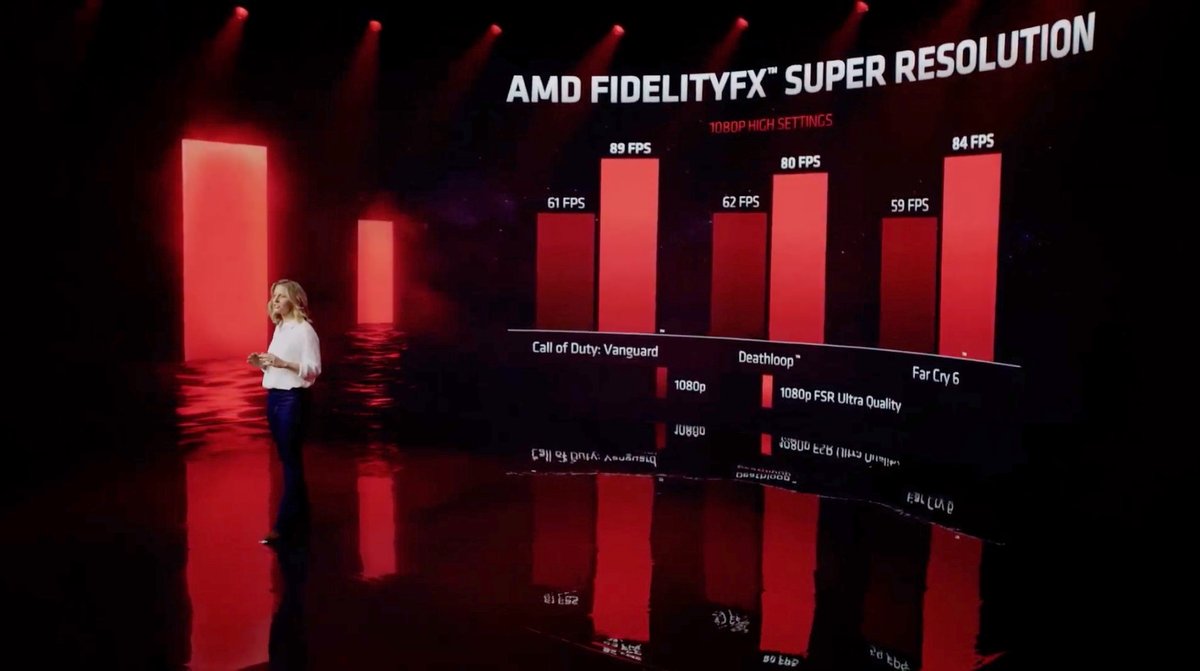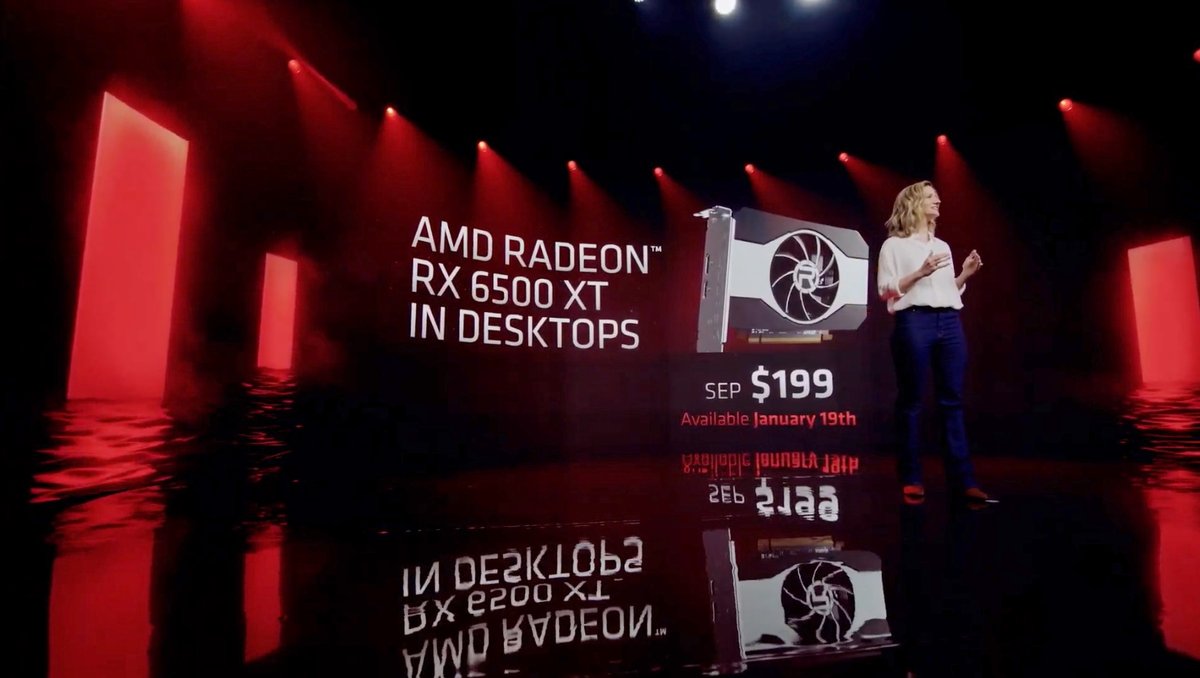 AMD Ryzen 7 5800X3D, a new on-board technology … and an extended name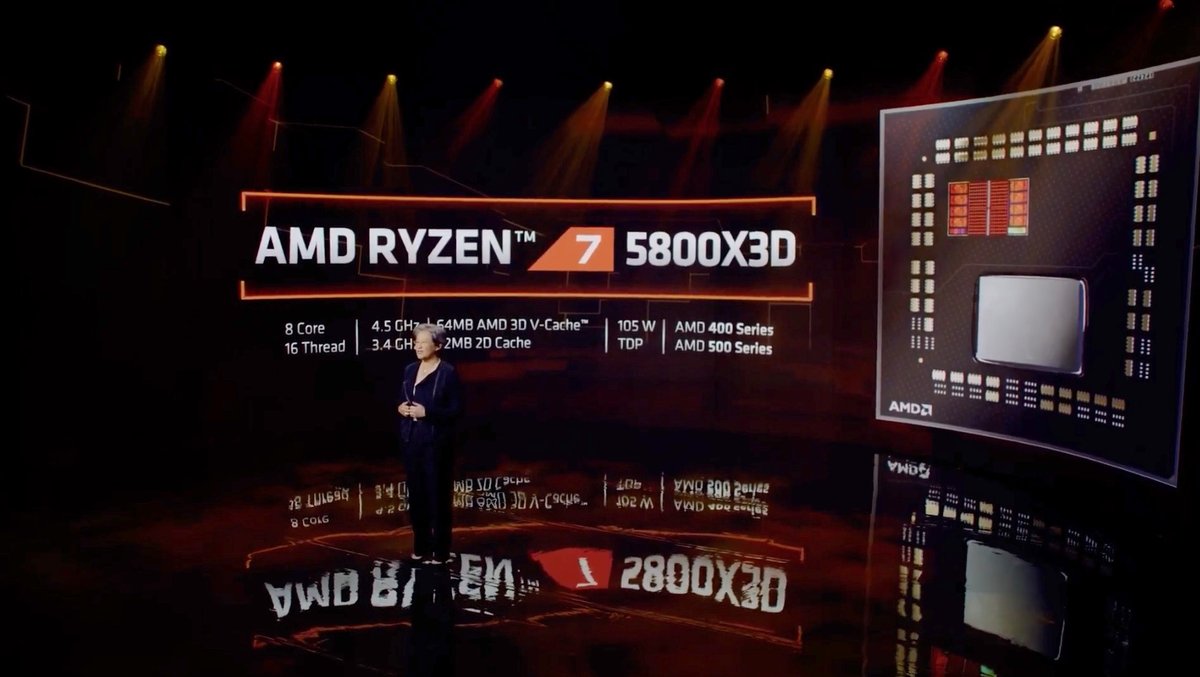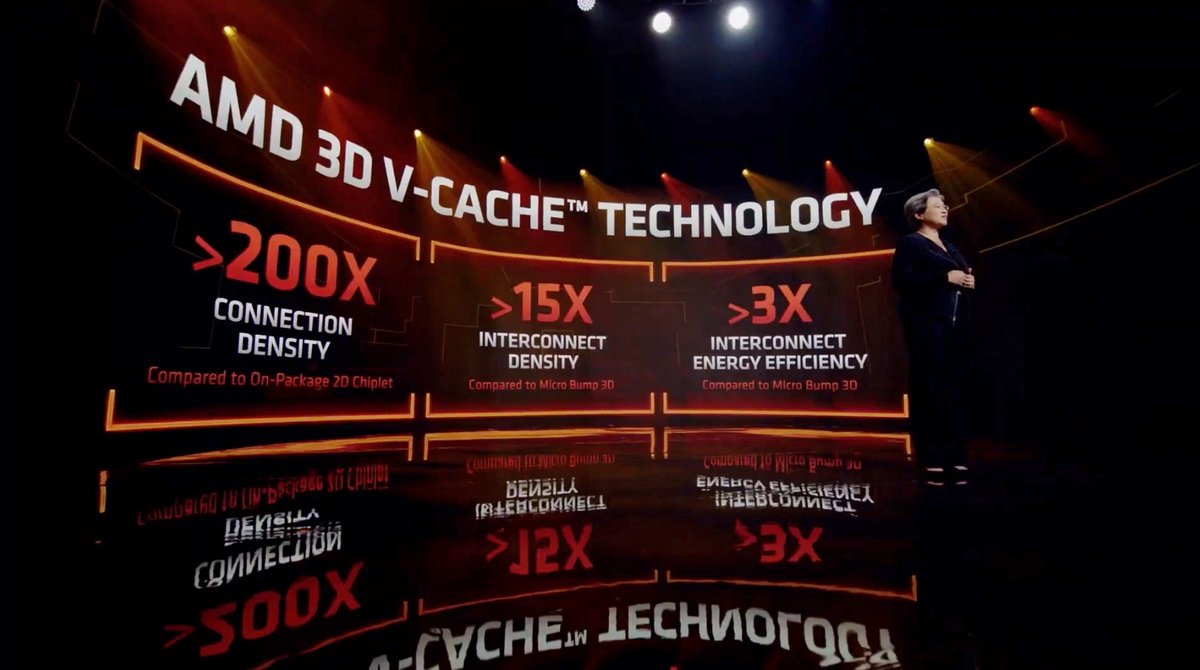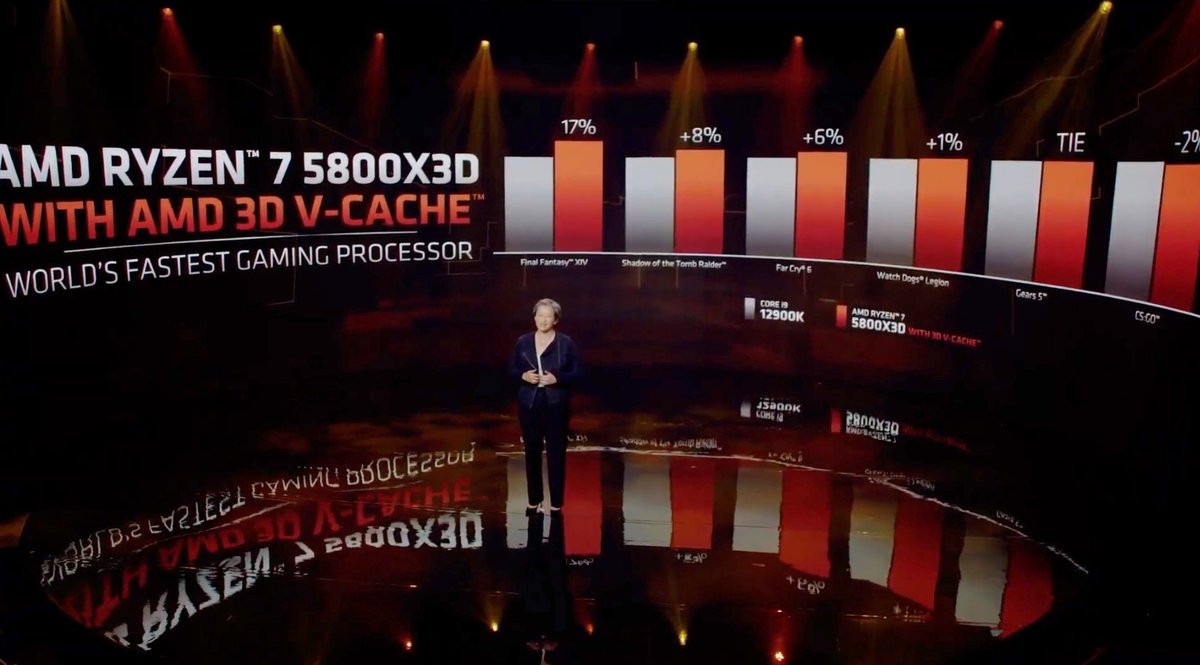 Without lingering too much, AMD also made the presentations with its new Ryzen 7 5800X3D, the first to feature the new 3D V-Cache technology. This new processor, expected in spring 2022 without further details, includes 8 cores and 16 threads clocked between 3.4 and 4.5 GHz, but also 64 MB of 3D cache for a TDP announced at 105 W.
This chip will be compatible with both AMD 400 motherboards and AMD 500 cards and promises to be the fastest on the market. gaming. AMD doesn't hesitate to compare this Ryzen 7 5800X3D to Intel's new Core i9-12900K. As it stands, the two chips seem fairly equivalent in game, even if AMD's processor is able to take a small lead over some AAAs.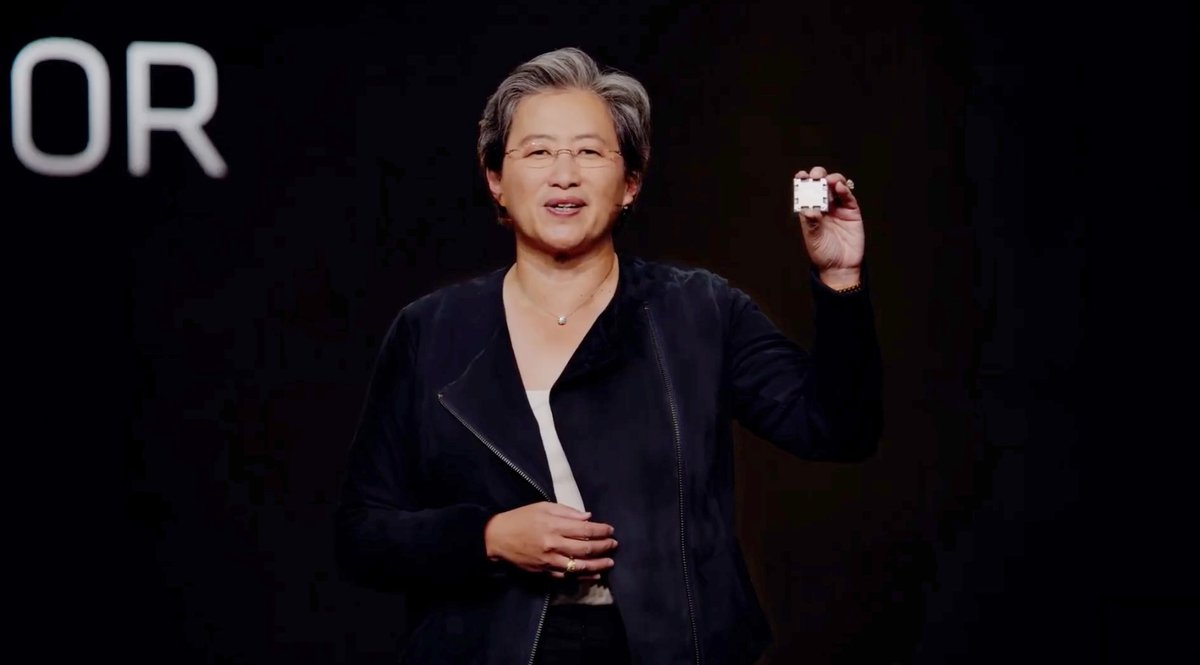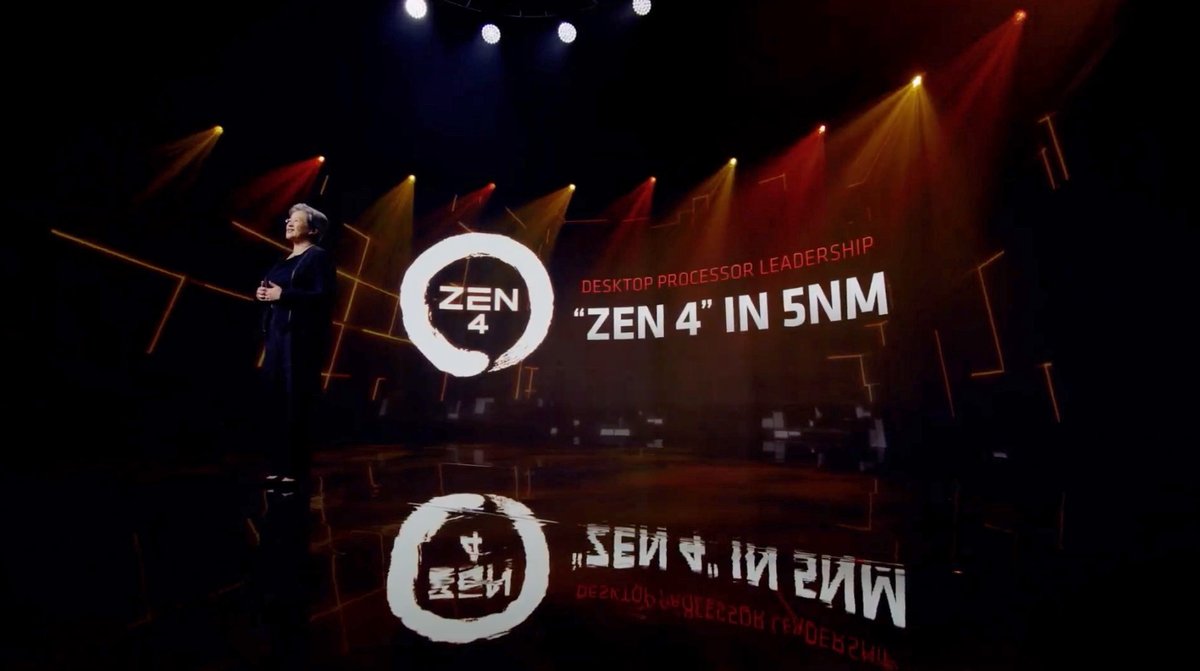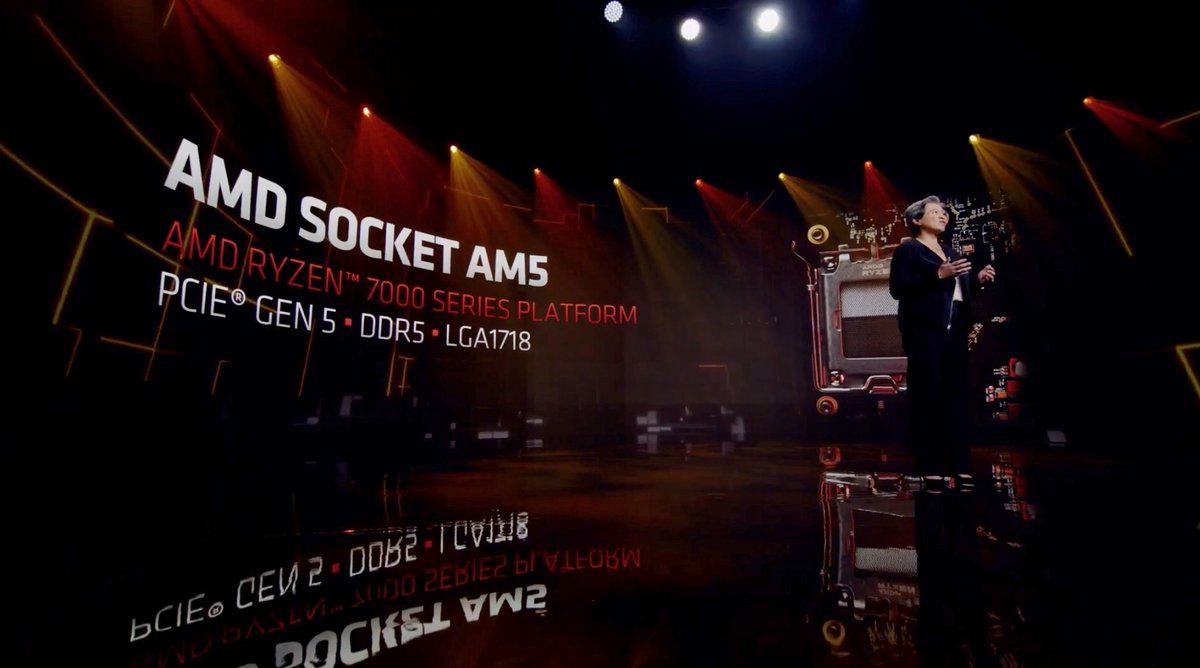 At the very end of the conference, Lisa Su finally gave us news of the Zen 4 architecture. The CEO of AMD notably assured that the firm is progressing well and that it will be able to stick to its schedule for deliver the new Ryzen 7000 desktop processors, combining the Zen 4 design and TSMC's 5nm engraving, to us in the second half of 2022.
These will be installed on the future socket AM5 and will benefit from PCIe Gen 5 and DDR5 standards.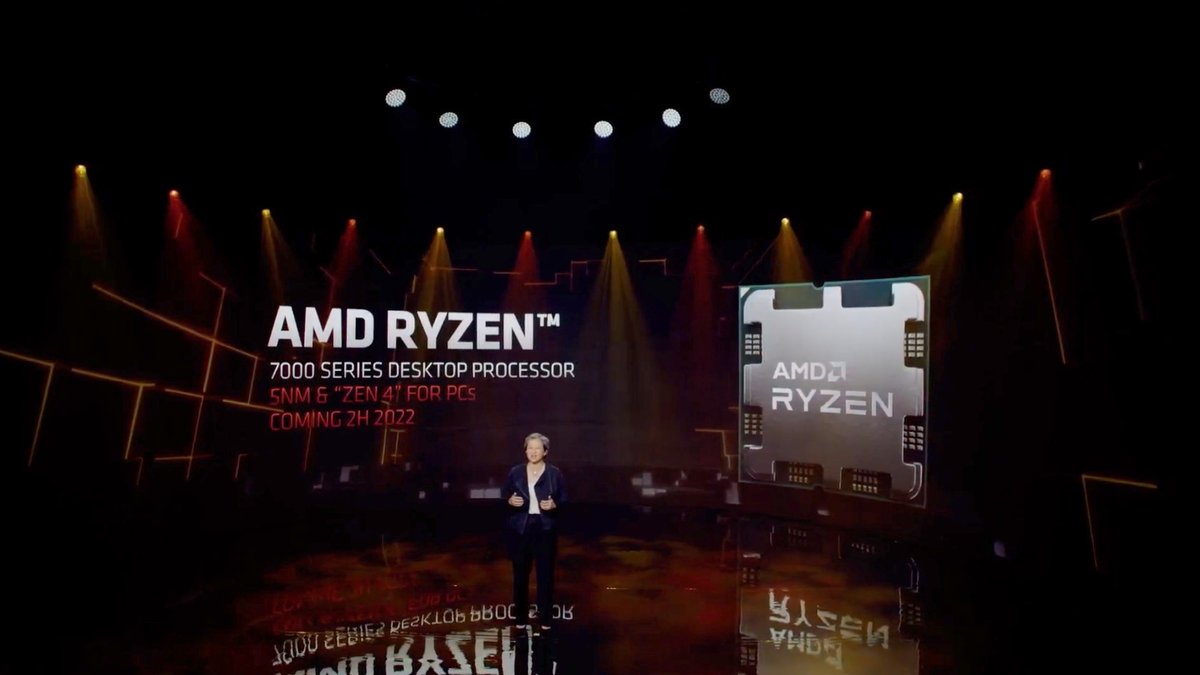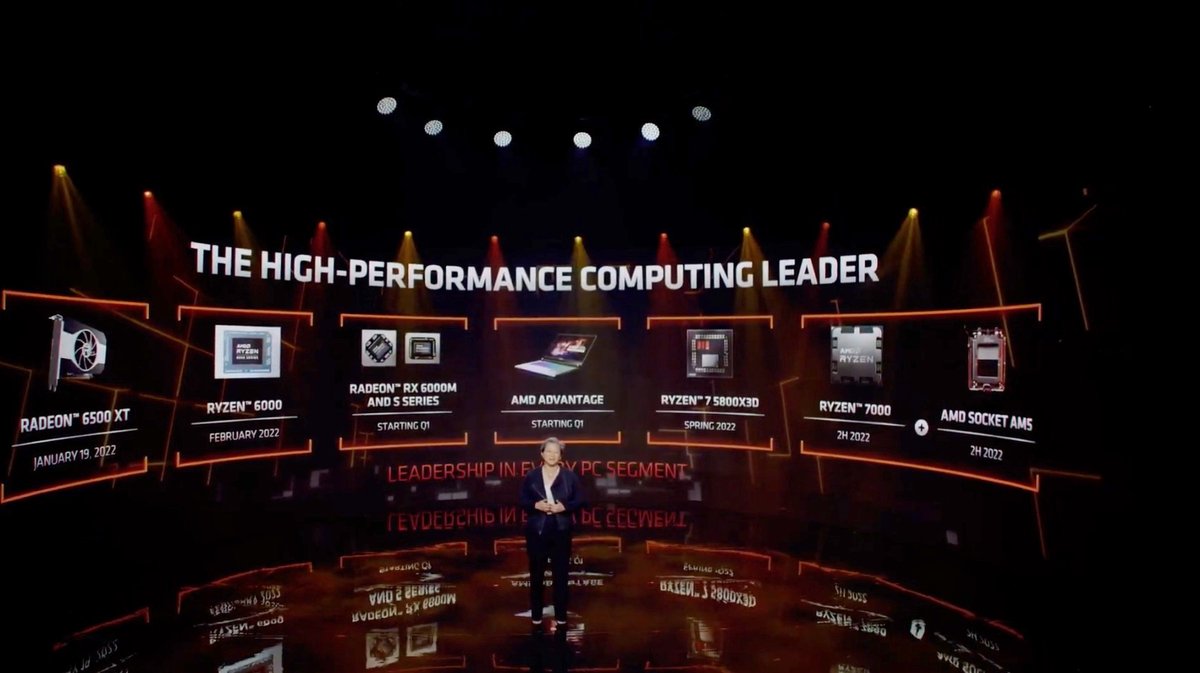 On the same subject :
CES 2022: AMD unveils its Ryzen 6000 mobiles, more efficient than ever in game
Source: AMD CES 2022 Conference
AMD

CES 2022

Science and technology

Events

Graphic card

Computer science

PC components

Processor