---
I would like to switch to an electric car in the foreseeable future. That's why I'm looking for an affordable option, but I often enjoy configuring cars at Tesla and other manufacturers. One can still dream. With the Tesla Model 3, I noticed the very long delivery time. You don't know that from the e-car manufacturer from the States.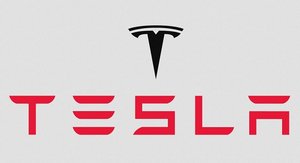 Tesla Model 3: delivery time of one year
So I went back to the Tesla website to see what a Tesla Model 3 would cost me in the basic version. The white color is available at no extra cost, I also really like the aero rims included in the package and of course I would go for the black interior. I would save myself the extended autopilot or autonomous driving for the time being. You can buy it later via the app if you want it. This is what my Tesla Model 3 would look like:
It looks nice – but what is it? Delivery only in February 2023? This can not be true. Tesla usually delivers in a few weeks. So tried some other configurations. It really comes down to the details. If you choose the white interior, the delivery time drops to November 2022. If you then choose the other rims, you will get the electric car in August 2022. If you put more money on the table and choose the performance version, then in the Delivered May 2022.
It's unusual that you have to wait so long for the cheap versions of the Tesla Model 3. This is probably where the situation comes into play, which is currently affecting all car manufacturers. Tesla is doing quite well there. My "savings" version would only come in February 2023.
Even after years, the Model 3 is still one of the most beautiful Teslas in my eyes:
Model Y: Tesla can deliver faster
The Model Y from Tesla is not affected by the delivery problems. You can get that in May 2022. But you have to be careful there too, because depending on the rim and interior equipment, delivery can be postponed by a few months. The situation should stabilize when production starts in Germany. The Model Y is made there.