Photo: LoL Esports
In South Korea, the transfer window periods are even more spectacular than in Europe. Many players only sign for one year and at the end of the season there are free players from all sides. We are then witnessing big changes. Take DRX, despite his title of world champion, the victorious roster could explode on all sides.
Hanwha Life Esports finished 10th in LCK this summer. Despite this poor result, the structure would remain very attractive… It has already recorded the arrival of a very large ADC: Viper. World champion in 2021 with EDG, he decided to return home. According to rumors, he would not return alone from the LPL (Chinese league). The LCK may well see its first imported player in its history treading its league in 2023.
Imports in esports: they are everywhere except in Korea
All regions of the world except South Korea, imports foreign players. Riot Games, however, regulates recruitment to a minimum. A team cannot field more than two imported players on the pitch. Some will point out that LCS, teams play with no North American players. But it's because you have to take it residence rather than nationality. Residency can in particular be obtained by staying for a very long time in the same competitive region. In addition, there are some special rules. An Oceanian player no longer counts as an import in NA, just as a Turkish player will no longer count as an import in EU.
South Korea is an exception… It has enough local talent not to have recourse to foreign players. Moreover, the language and culture barrier is not that easy to overcome. But times could change in the future and at the time, we have already seen foreign players evolve in the Challenger Series (Sebastian "Malice"Edholm, Alexey"rjs" Zatorski). In LCK, we only had one coach: Jakob "YamatoCannon"Mebdi. We are still waiting for the first player and it could be for 2023!
A special import
However, it is necessary to underline a small administrative oddity. The import in question would be Lee"Scout" Ye-chan who is of Korean nationality. According to the leakers, he should join Viper at Hanwha Life Esports. The midlaner, world champion in 2021 would count as an import, given that he has resident status in China (LPL). He has been evolving there since Summer 2016 and has only countedonly one small match in LCK… a loss to Jin Air on January 16, 2016. Since the region of residence cannot be changed at the snap of a finger, Scout would therefore be the first import to play in the Korean top division. Beware though, other sources have announced that HLE's next mid laner will be Zeka, the world champion. We will therefore have to wait before knowing more.
This scenario has already happened in the past in Europe. Luke"Santorini"Tao Kilmer Larsen is of Danish nationality, but while he has spent most of his career in North America, he is an NA resident. When he returned to play in Europe for H2K in 2018, he counted as an import. .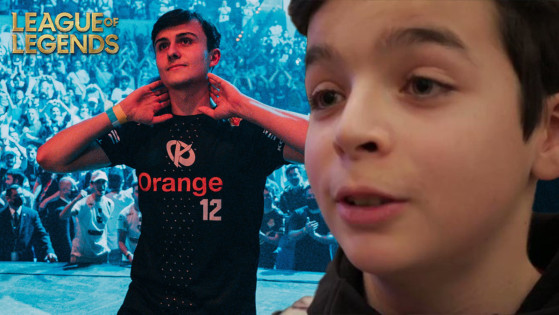 lfl-lol
The salary of professional League of Legends players is a topic of interest to insiders and mainstream media alike. However, the amounts are often taboo, especially in France. But in the program L'Apéritif de Solary, LFL salaries were detailed with a ladle.