In 2021, the best-selling console in Japan was, not surprisingly, the Nintendo Switch ! With over 5.3 million copies sold, the brand is definitely establishing itself as the favorite of the Japanese. The console, family and loved by all, quite regularly climbs to the top of the rankings around the world.
Last November, the Nintendo Switch reached the level of 92 million copies sold since its launch, placing itself 6th in the overall ranking of the most purchased video game consoles in the world. A more than honest score for the small hybrid.
Queen in the Land of the Rising Sun
It is now in her native country that she stands out. According to a ranking made by Famitsu, a Japanese magazine focused on video games, the console is (by far) the number one seller:
Nintendo Switch – 5.3 million copies
Playstation 5 – 942,798 copies
Playstation 4 – 103,786 copies
Xbox Series X | S – 95,598 copies
Nintendo 3DS – 28,224 copies
In second and third place are all the same two Sony consoles, the PlayStation 4 and 5. Admittedly, millions of copies sold separate them from the first place but it is all the same interesting to observe that the PS4 is placed in front. Microsoft's next-gen console – the latter not being Japanese unlike its main competitor.
Last year, the Nintendo Switch sold more than 5.9 million copies in Japan. A slight drop therefore for Nintendo, which can easily be explained by the increase in console purchases during the first confinements of 2020. It should also be noted that these data take into account all models of Switch, namely the classic, the lite but also the OLED.
Proof of the success of the Nintendo Switch in Japan, even by adding all the sales of consoles in second to fifth place in the ranking, the result is still lower than the number of Switch sold. Awesome, isn't it?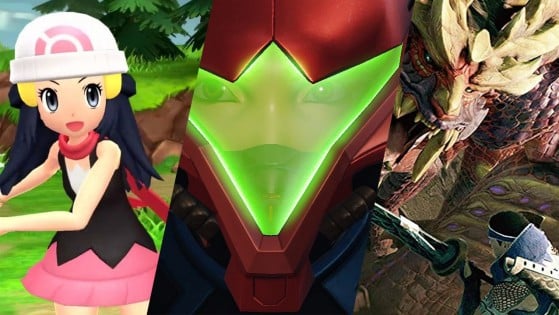 nintendo
And let's go for our selection of the 4 best Nintendo Switch exclusives of the year 2021. Monster hunts, demon capture and salty metroidvania await you in this new article celebrating the end of the year.