Vegan Beauty
The new trend
Dye from lice, emulsifiers from sheep, does that have to be? Nope! Vegan beauty is also becoming increasingly popular for big players. But the term is not protected, that is a problem.
Yep, we know it and still we can't say it often enough: Wherever there is an animal, there is often suffering behind it (and a lot of CO2). Around one to three percent of the world's population is therefore already vegan. That doesn't sound like much, but if you extrapolate it, that's 70 to 210 million people. For those under 35, the proportion should even be twice as large. The business newspaper "The Economist" has therefore already proclaimed 2019 the year in which veganism became mainstream. If that's not good news!
And: It shows that we can make a difference – where demand grows, supply grows too. So far, this has mainly been the case for food without animals. But veganism is more than just a form of nutrition, it is a way of life, and other industries are now also adapting to it, for example cosmetics. "For about two years we have noticed that beauty companies are rethinking," says Alexandra Kirsch from the sales department for the V label, one of the seals for vegan and vegetarian products. "At first it was mainly young, innovative companies that took on a pioneering role. In the meantime, however, larger players are also converting their products." Natural cosmetics brands are not always vegan, but they have the widest range – still. In the meantime, large companies such as Nivea also rely on creams or shampoos without animal ingredients, but the CD brand is one of the few with a vegan seal in this segment.
Retailers have also recognized the trend towards animal-free cosmetics. There is a shopping aid for vegan products on the Parfümerie Douglas homepage, and the drugstore chain dm offers a filter in its online shop to make the search for vegan creams or lipsticks easier.
Where is animal actually in?

Beeswax and lanolin, which are obtained from the sebum glands of sheep, are often used in cosmetic products. For carmine, a red pigment found in lipstick and nail polish, for example, cochineal scale insects are dried and then boiled. Chitin from the shells and shells of crustaceans and insects is used as a thickening and humectant in hair setting agents. "There are plant-based alternatives for all of this," says Kirsch from the V-Label. "However, it is often difficult for consumers to identify the origin of an ingredient by looking at the packaging. Coloring agents are usually identified as a number from the 'Color Index'. Glycerine can be vegetable or animal Not."
It is hard to see when animal substances are not used as an ingredient but for processing. For example, when a plant extract has been filtered with gelatin or xanthan, a gelling agent and thickener, has been clarified with egg. In addition: Even if more and more products with the imprint "vegan" are on the shelves – the term is not legally protected. If you want to be absolutely sure, you can rely on seals such as the V-Label or the vegan flower. These can now be found on some cosmetic products.
Does the new buzzword actually also mean: without animal testing?

Not necessarily. Even if animal experiments for cosmetics and their raw materials have been banned in the EU since 2013, in other countries they are still allowed, sometimes even mandatory. Products imported into China often have to be tested on animals. And even in Europe, manufacturers can have their raw materials tested on animals if they are also used in pharmaceuticals, for example. If you want to be on the safe side: The animal welfare organization Peta takes on the website kosmetik-ohne-tierversuche.de only manufacturers who have clear guidelines against animal testing.
Would you like to read more about the topic and exchange ideas with other women? Then take a look at the "Science and Environmental Protection Forum" BRIGITTE community past!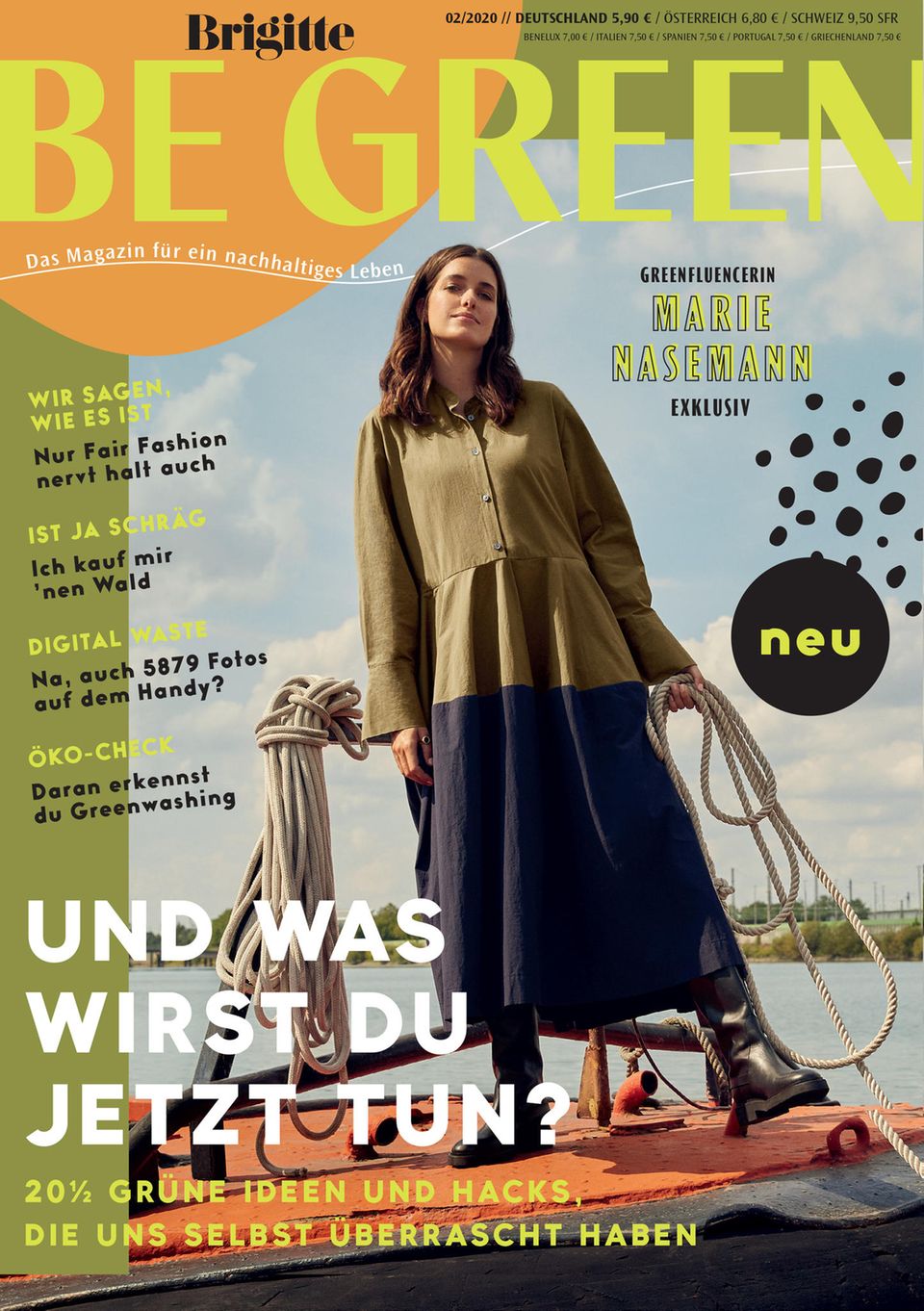 BRIGITTE BE GREEN 02/2020